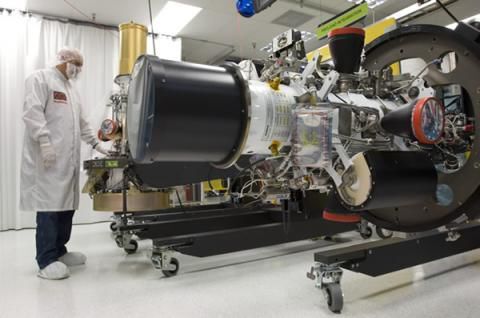 The following column is the opinion and analysis of the writer.
Good news. Raytheon is hiring ("Raytheon out to land big deals," the Star reported on Oct. 6). Maybe 1,000 jobs, good jobs, in Tucson in the near future. We read on in the article about the new models of missiles, the sexy technology, the dollars that will be spent to develop and build them. Interesting important stuff.
At the end of the story, we read what might be more important and interesting. But no reporter in a town where Raytheon has a major plant could have led with it.
At the end, the article cites a report by Dan Grazier at the nonprofit project on government oversight that notes "the roughly 50% success rate of the ground-based system since 1999." That figure is not disputed in the article, nor is it in any other reports I've read. "That won't cut it," the article concludes, if the missiles are carrying nuclear warheads.
The article doesn't say, but the missile defense systems probably have that 50% rate of success against slower short and intermediate range missiles. Against ICBMs the success rate wouldn't be as good. And with ICBMs, the tests have been run against single missiles. The likelihood of an attack with a single ICBM isn't high either.
Fifty years ago, in March 1968, Hens Bethe, the Nobel Prize winning Manhattan Project physicist, published an article in Scientific American in which he said he could conceive of no missile defense system, then or in the future, no matter how much money was spent on it, that couldn't be defeated by sending over more missiles, missiles that would always be cheaper to produce than the defense systems.
The hope of developing a missile defense system that does have an acceptable success rate — which when nuclear weapons are used must be 100%, or very close to it — is not new, of course. In the 1980s, 30 years ago, President Ronald Reagan let himself be talked into spending vast amounts of money on a "Strategic Defense Initiative" that promised, he said, to make nuclear weapons "impotent and obsolete."
In the mid-1990s, we were in fact much safer from the danger of an attack by ICBMs armed with nuclear weapons. But not because SDI had worked. It hadn't. President George H. W. Bush, the president who followed Reagan, had cut back the program. President Clinton, who followed Bush, had canceled it.
What made us safer in 1995 was the diplomatic work of, among others, Mikhail Gorbachev and President Reagan, and then of George H. W. Bush and Boris Yeltsin. In the meeting between Reagan and Gorbachev in Reykjavik, Iceland, in 1986, the Reagan administration's determination to pursue SDI had almost torpedoed the process. It may have prevented Reagan and Gorbachev from agreeing to commit themselves to a world without nuclear weapons. Global zero. Which they seemed to have agreed on before Reagan was persuaded that he couldn't let go of the dream of SDI.
Dan Grazier at the Project on Government Oversight again: "The more of these systems that we try that don't work and are eventually canceled kind of bolster the argument that his might be a bridge too far, technologically speaking, because we've been working on this for decades now and we still can't crack that nut."
There is nothing to prevent us, of course, from continuing to spend vast amounts of our tax money to maintain the illusion that an effective missile defense system might be developed. Or we can turn again to what has some chance of working. Courageous, well-informed and visionary diplomacy that aims to create common security.
John Warnock is a Tucson native and professor emeritus at the University of Arizona in the Department of English.