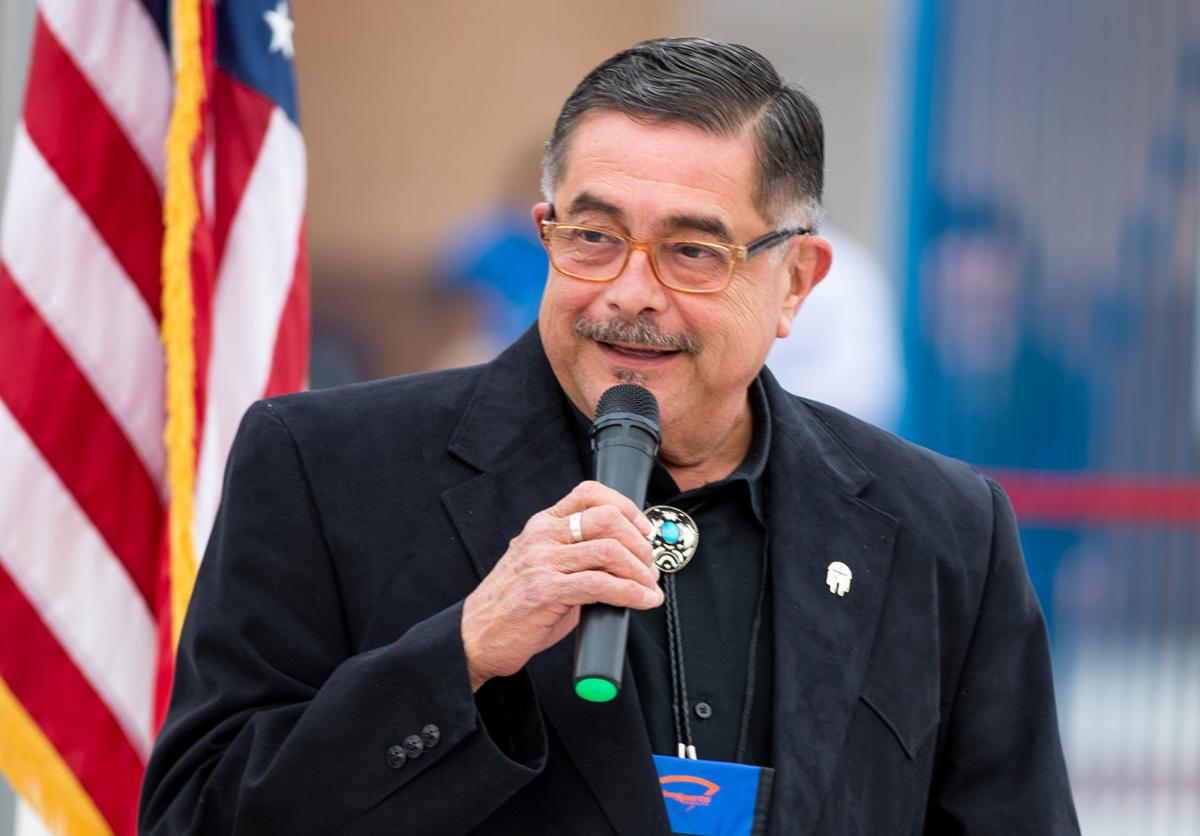 The following column is the opinion and analysis of the writer.
Richard Elias loved to wisecrack and make people laugh. He was the funniest politician I ever met, and yet one of the most passionate. He was a political ally of Pima County Interfaith, where I worked, for over 20 years. He was a friend and ally of mine for the last 10.
I first met Richard when he filled in for County Supervisor Raúl Grijalva at a meeting with Parks and Recreation Director Jim Ronstadt. We were discussing the construction of buildings for adult education at the El Pueblo and El Rio Neighborhood Centers. We would be using county bond money from the 1996 County Bond the Pima County Interfaith worked hard to help pass, to build two adult education centers on city neighborhood center land.
Ronstadt adamantly opposed doing what he called "community college education" at city recreation buildings. Grijalva, the former director of El Pueblo Neighborhood Center, had a different perspective and had often clashed with Ronstadt. Enter Richard Elias, the peacemaker, and after a few tense minutes leavened by a few Elias wisecracks, a deal was arranged. If the adult-ed centers ever became part of the community college, Parks and Rec would have the option of repurposing the buildings. Now, nearly 25 years later, the PCC Adult Education GED and English classes are still being held at both centers.
When Raul Grijalva ran for Congress in 2002, Richard Elias was appointed to fill Grijalva's seat until the next election.
Both won their elections that November.
At first, Richard seemed a bit timid by comparison to Raúl, and lived in Grijalva's shadow for several years. But Richard had an ego and his own way of getting things done. I remember when Pima County Interfaith held its 25th Anniversary Celebration. We invited both to be speakers. Richard called and said, "Thanks for the invitation, but why don't you save me for another time." He was done playing second fiddle to his long-time friend and mentor, Raúl.
When allies disagreed with him on issues, he didn't use strong-arm tactics or threats. "Okay," he'd say, "I know you have your own constituency you have to think of, though it would be nice to have you guys with us. Let me know if you change your minds." At the county he'd say, "Do your homework and count to three, but you know you can depend on me." He often counseled us to keep talking to difficult board members, too. "Even if they don't vote with you, you need to make your case to them and find out why they're against you." He had a temper that he'd share in private, but he was careful to rarely let it loose in public.
On Facebook he'd send out his fun music play lists, and his office was full of the Latino art that he loved. Many are calling him a poet-warrior, which aptly describes him. But to me, he'll always be the devoted family man and passionate political leader who looked after Pima County's poor, diverse and often forgotten residents as well as our environment and cultural identity. We'll miss you, man!
Kevin Courtney is a retired interfaith community organizer.