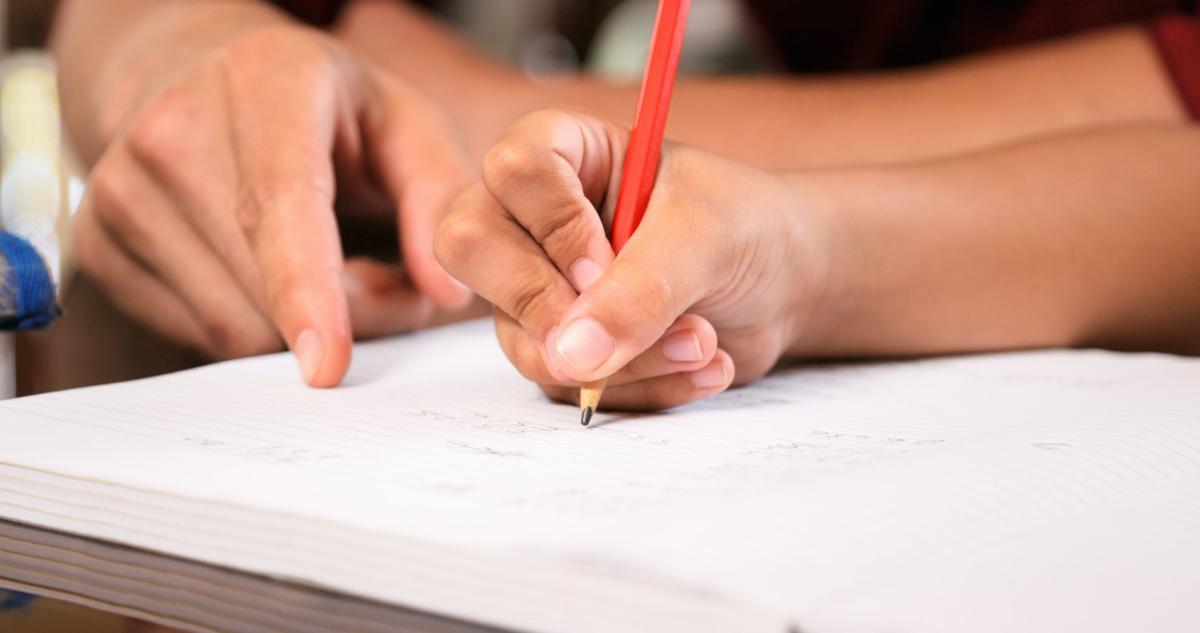 The following column is the opinion and analysis of the writer.
Last week the Invest in Ed movement announced a 2020 ballot initiative that would raise funds for Arizona schools. Along with new funds, we also need to rethink money already allotted for teacher performance pay.
Back in 2000, Proposition 301 allocated money to reward highly performing teachers. That's measured in part by student improvement on standardized tests. About 33% of teacher's potential bonus depends on students' performance on the AzMERIT assessment, or DIBELS, a one-minute timed reading test.
As a former reading teacher, I believe DIBELS provides valuable information about a student's skills and needs. It informs the teacher in providing appropriate instruction. But I don't believe this single measurement, helpful as it is, should carry weight in a teacher's bonus and determine who is a good teacher. If a child can't read a standardized number of three-letter nonsense words (like 'buv') in one minute, the child and the teacher both fail to show adequate progress.
We should not only give more money to schools and teachers but consider how teacher performance pay is handled.
Tests don't prepare children for the future — teachers do.
Students spend 20 to 25 hours a year taking mandatory tests (AzMERIT, DIBELS, the thrice-yearly district assessment). Students learn each test's vocabulary and language and take many practice tests to prepare.
Wouldn't we rather have our children demonstrating their knowledge through projects, synthesizing information and sharing what they have learned? Future jobs will need creativity, collaboration, communication, flexibility, initiative and social skills. None of these are developed by a multiple-choice test. Many teachers teach these skills and would do more if not compelled to prepare students for a single assessment.
Rock-star teachers don't always get rewarded
My child's kindergarten teacher is a rock star. Students adore her. Her expectations are high, socially and academically. Her principal rates her as a "highly effective" teacher. But her DIBELS scores last year dropped her rating to "effective." Though this downgrade moderately affected her bonus, it was a blow to her exceptional skills with children. Fully one-third of her students have special needs.
She teaches these children exactly what we want kindergartners to learn: kindness, active listening, a love of learning and books. She is also absolutely teaching the things that DIBELS measures: letter names, letter sounds, auditory processing of speech to text. But if her students cannot demonstrate these skills in one minute, on one day, she loses a portion of her bonus.
Poor incentives hurt teacher recruitment
According to the Arizona School Personnel Administrators Association, about 21% of teacher vacancies across the state remain unfilled. Almost half the vacancies are filled by teachers who do not meet the state's standard teacher certification requirements.
My child's rock star teacher is talking about leaving. The disconnect between what she can achieve with her kids and what the state demands is too stressful. Twenty to 30% of teachers leave the profession in the first five years of teaching. They leave due to lack of support, unreasonable expectations, and an expectation to teach to the test, to name just a few reasons.
Nearly 3 in 4 Americans think teachers should be paid more. They don't need bonuses. They need their value embedded in their pay.
Put the "bonus" money into training teachers like they are doctors: That's how important they are to the health of our communities. If we seek to raise student achievement, we should raise the level of relationships that foster learning, not demoralize it through misguided pay for assessments.
Michelle Renzetti is a former special education/ reading teacher and a Public Voices fellow with the OpEd Project.