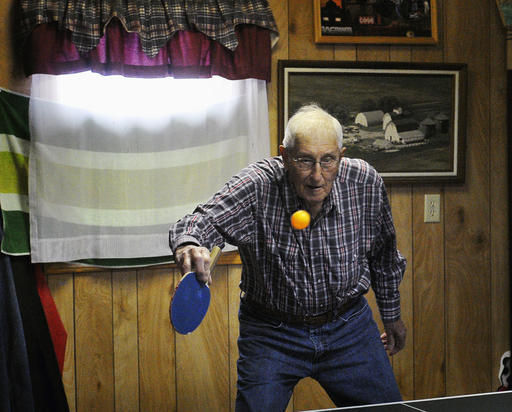 The following column is the opinion and analysis of the writer.
Board games and playing cards were the go-to choice back in the old days (at least for us) when families and friends gathered to bond on weekends. Table games such as table hockey, air hockey, pool or whatever other table sports were not really that popular.
Until we discovered how enjoyable and convenient these games were. They added fun and excitement to our kind of boring routines. Also, the "competition" gave a thrill among the family members as it offered a way to go all out for those who lack the bulk and size to play a physical sport.
However, in this modern age with the brilliance of technology, everything is literally at the tip of your fingertips. This generation has redefined convenience through online services, and widened our entertainment options, including but not limited to sports. People I know, especially teens, would rather spend time with their phones than have a physical interaction with their families.
And I am writing this column about table games as a Generation X mom to reintroduce them. I am hoping that I can stir interest even to one soul for them to try it, and realize that physical connection is incomparable.
Let me start with a favorite: foosball. This game can give you an adrenaline rush and all you have to do is get the ball into the opponent's goal.
The players are secured on rods, which you turn and slide back and forth to score. It is a fast-paced game that allows player of all ages to play soccer with just a table, no field needed. But you must be aware that there are many options for a foosball table. The most common is a Sportcraft foosball table, which is recommended for beginners as it is smaller in size and less expensive.
On the other hand, we have table and air hockey, which do not need an explanation, but still gives you the feel of playing on ice minus the bruises and injuries.
There is also pool and snooker for folks that are into more challenging gameplay. It requires skill, consistency and a steady hand to use a cue stick to hit and shoot balls into the four corners of a felt-covered table. There are quite a number of people who play professionally, because pool competitions give out hefty prizes.
Last of the table games is table tennis, often considered the game that started the table game trend, and which still remains a popular game. It is also known as pingpong, and features a table with a net, and requires two to four players. It is all about control and concentration, which I think is a good takeaway for our fast-paced world.
We have other table games such as darts, checkers, shuffleboard and even ring toss available for all of us.
It is my hope that these games will not fade with time, and that families can still continue to enjoy them with their friends, and have a truly meaningful connection.
Amerie Wilson is a loving wife and a mother of three. She previously worked at a bank till she celebrated her 39th birthday, and had that overwhelming desire to go back to her first love ... writing.
Catch the latest in Opinion
Get opinion pieces, letters and editorials sent directly to your inbox weekly!