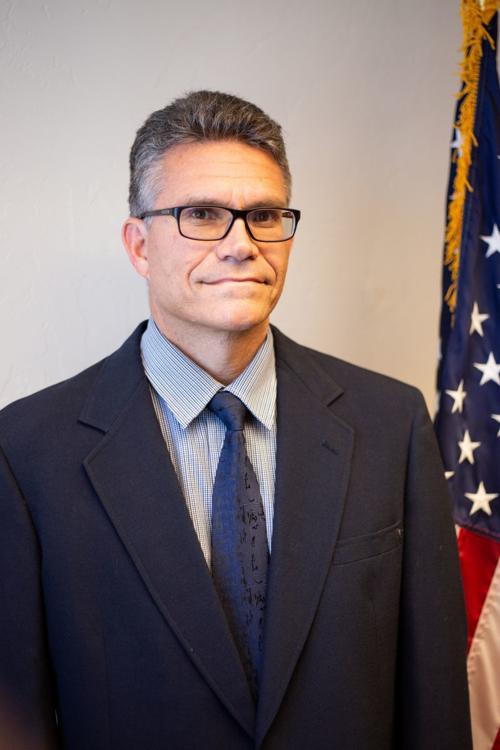 The following column is the opinion and analysis of the writer.
In responding to the Feb. 1 guest opinion titled "AZ's harsh juvenile pot laws make speedy school-to-prison pipeline," I want to start by saying that the piece does not accurately reflect how juveniles are treated in Pima County.
The opinion fails to recognize all of the hard work, dedication and incredible collaboration that has taken place in Pima County over the past 15 years.
The Pima County juvenile justice system is one of the best in the country, and one in which we should take great pride.
The opinion claims that there is a "school to prison pipeline." I have been a juvenile prosecutor for more than 20 years, and this is not my experience.
In 2004, Pima County Juvenile Court adopted the Juvenile Detention Alternative Initiative. This initiative is a collaboration between the Pima County Juvenile Court, Juvenile Probation, the County Attorney's Office, the Public Defender's Office, education and numerous other community partners.
The idea behind the initiative is that juveniles should only be detained when other, appropriate lesser restrictive alternatives have been exhausted.
As a result of the efforts of many, the average daily detention population in Pima County has plummeted from over 170 juveniles per day in the early 2000s to less than 50 juveniles per day over the last six years.
In the early 2000s, Pima County Juvenile Court committed approximately 250 juveniles per year to the Arizona Department of Juvenile Corrections (juvenile prison). Over the past 5 years, this average has dropped to approximately 13 juveniles per year.
This drop is the result of a tremendous amount of hard work, collaboration and a change in philosophy. Treatment is paramount. Commitment to juvenile prison is now only considered when it is the least restrictive alternative and necessary to protect the community and/or the juvenile. Commitment is not necessary for juveniles adjudicated of possessing marijuana.
The opinion states that possession of marijuana is often charged as a Class 6 Felony. While this may occasionally occur, it is the exception rather than the rule.
Most juveniles are either given an opportunity to complete diversion or their marijuana case is charged as a misdemeanor. Diversion is a program that provides juveniles an opportunity to complete consequences in exchange for an adjustment of charges — no convictions, no adjudications.
Approximately two months ago, I examined 40 cases in which marijuana was charged as a felony. More than half of these cases (25) had other, more serious, felonies attached to them. The remaining 15 cases were disposed of by misdemeanor plea (four), diversion (eight), dismissal (one), or admission to marijuana as a felony (two).
The opinion mentions the "three strikes rule," otherwise known as chronic felony offender, and argues that marijuana charged as a felony contributes to juveniles being charged as adults. Marijuana charged as a Class 6 felony is not the reason juveniles become chronic felony offenders, especially in Pima County.
First, as mentioned above, only two of the 40 cases examined resulted in a juvenile charged solely with marijuana admitting to it as a felony. Second, a Class 6 felony is an open-ended offense, which means that a court can re-designate it to a misdemeanor.
My office frequently agrees to re-designation as a misdemeanor, specifically to prevent a juvenile from becoming a chronic felony offender.
Juveniles and their families are offered a variety of different programs and treatment options, including diversion, probation, intensive probation, outpatient and inpatient therapy. In my experience, juveniles become chronic felony offenders when they fail to comply with these opportunities and continue to engage in a pattern of felonious behavior that victimizes our community. It is not a result of the manner in which marijuana cases are charged.
Dale Cardy is a deputy county attorney and the Juvenile Division supervisor.