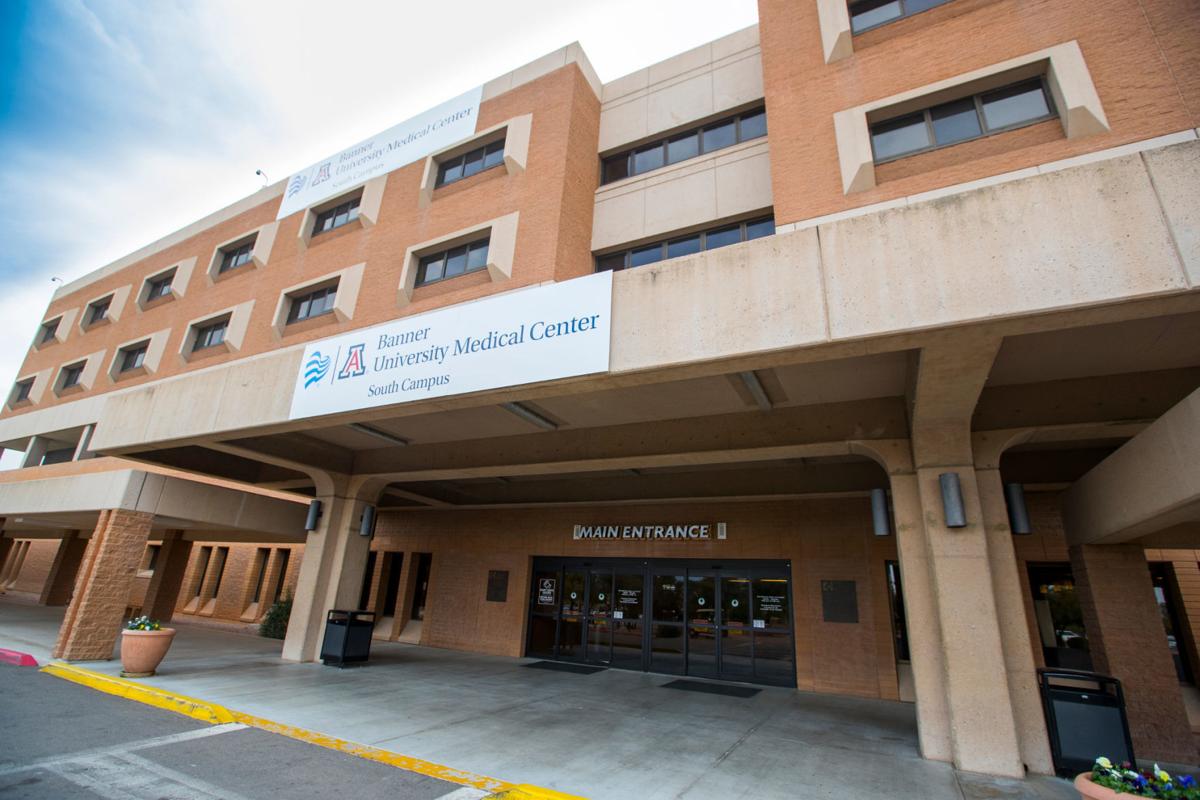 The following column is the opinion and analysis of the writer.
Last summer, U.S. News and World Report published its list of the 2019-2020 best hospitals in the U.S. While health outcomes contributed to those rankings, so did patient experience ratings, based on national random surveys of recently treated patients.
With a maximum rating of five stars, the top ten hospitals in the US received an average patient experience rating of 4.30. However, the six general adult medical and surgical hospitals in Tucson zip codes received an average 2.17; no Tucson hospital exceeded a rating of three. Not acceptable — if they were restaurants, they'd be out of business.
Research indicates that patient experience ratings are related to hospital quality and safety, medical regimen adherence, more positive health outcomes, and lower overall health costs. Central to the ratings is an assessment of the quality of communication: communication with doctors and nurses, staff responsiveness to needs, clarity of instructions about medications, receipt of key information at discharge, and clarity of instructions about care after hospitalization. Additionally, former patients are asked if their rooms were clean and quiet, and, overall, if they would recommend the hospital to others. Hospitals with high patient experience ratings show consistent commitment to patient-centered care from top management to staff.
One common characteristic of all of the top 10 hospitals is that they each have Patient Family Advisory Councils (PFACs), made up of former patients and family broadly defined, and representative of local diversity. PFACs perform many critical functions to ensure that hospitals remain committed to patient-centered care. They review discharge and other materials for clarity, train staff based on PFAC members' family and patient experiences, and translate materials into prevalent local languages.
PFACs work with hospital management to review and change processes implicated in poorer patient experiences. Among those processes are distraction of staff from direct care because of the demands of electronic medical records, imperatives to move patients to lower-cost care, and failure to react quickly to decline in an older patient. Lack of continuity is frequent among hospitals employing the hospitalist model where the primary care physician "hands off" care to an in-hospital physician during inpatient stays.
These and other patient experience issues have been documented by the Institute of Medicine's Crossing the Quality Chasm. PFACs have advocated for patient concerns to be front and center, pre-admission to post-hospitalization. Some hospitals with PFACs — Johns Hopkins and Stanford, for example — now consider hearing from patients and family, along with nurses and techs, to be integral to the doctors' rounds. Another hospital altered how it handled shift changes in order to improve patient coverage. Still others improved communication with primary care physicians, patients and families pre- to post-hospitalization.
PFACs affect health and safety outcomes. A New York state study found patients in hospitals with PFACs had higher patient experience ratings and significantly fewer pressure ulcers, readmissions within 30 days, and incidence of sepsis and septic shock than hospitals without councils. Since 2008, the state of Massachusetts has mandated that every hospital have a PFAC. Several "best" hospitals have multiple PFACs tailored to address particularly difficult diagnoses, such as stroke. Currently, only one Tucson hospital has a PFAC, and only for a unit for women and children.
Hospital patients expect and deserve the highest level of care to bring treatments to appropriate conclusions. PFACs can play a major role in this process. Tucson hospitals can work with the Institute for Patient and Family Centered Care to form PFACs. Hospitals with PFACs prominently display on their website a way to apply to be a council member. PFACs could be a win for Tucson patients and hospitals.
Beatrice J. Krauss, Ph.D., is a fellow in health psychology at the American Psychological Association, professor emerita of public health at City University of New York, and a former visiting professor at Memorial Sloan-Kettering Cancer Center.