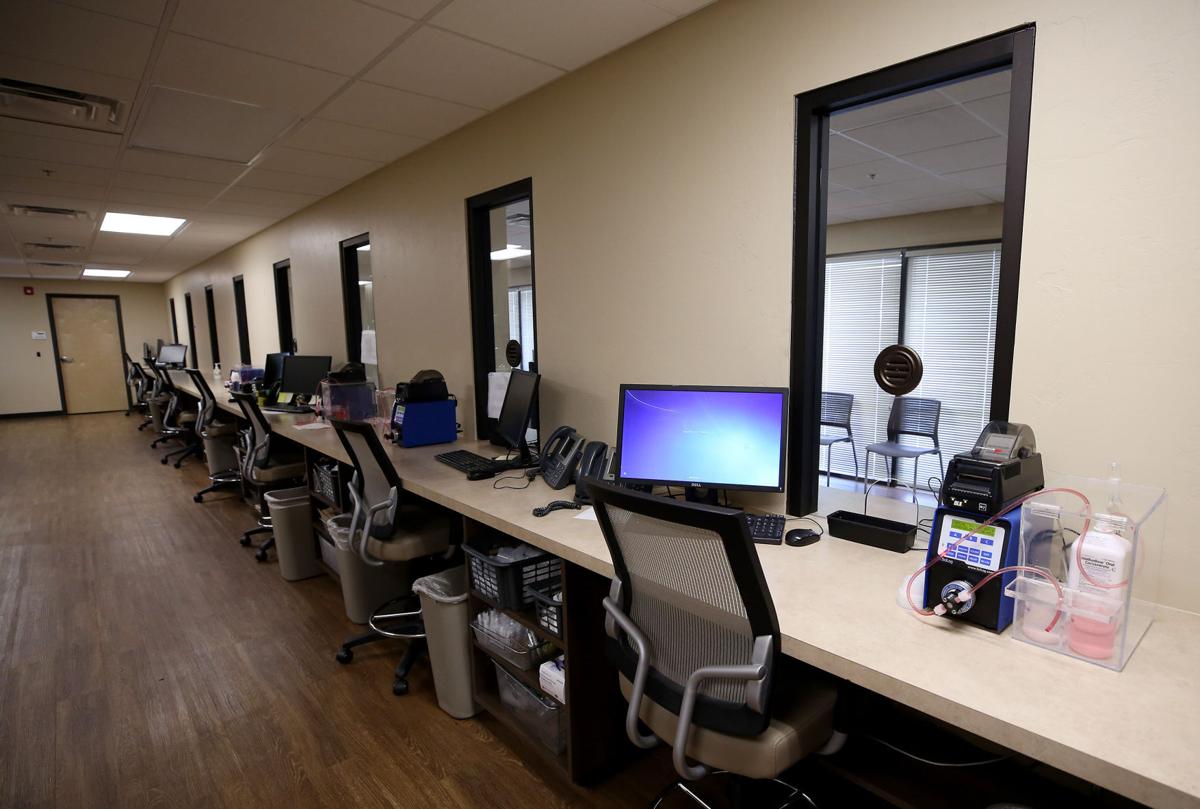 The following column is the opinion and analysis of the writers:
Methadone maintenance holds a particular place in our social psyche. Stigmas about drug use are baked into U.S. methadone treatment policies and systems which, in turn, produce treatment disparities especially for rural areas. As a result, remote Arizona communities do not have any methadone clinic options.
Methadone is a gold standard medication for opioid use disorder (OUD), and is associated with reductions in overdose, less reliance on emergency care and longer life expectancy. However, the life of a methadone patient can be difficult. Federal regulations require daily, supervised dispensing visits at often-crowded clinics.
Few patients are allowed "take-home," multiday doses. Such dispensing practices are intensely disruptive to life and employment stability for patients, and are built upon a belief that patients will divert their medications to make a quick buck. Evidence from the Drug Enforcement Agency, however, indicates that methadone is not often diverted and is not the cause of overdose or crime.
During COVID-19, methadone patients are caught in a Catch-22: visit a clinic and risk exposure, or avoid the clinic and risk relapse, painful withdrawal symptoms and potentially overdose. Methadone access was disrupted for several months after the start of the pandemic because many clinics were closed for a period of time and also stopped accepting new patients. Consequences were deadly: the U.S. saw a 17.6% increase in reported overdoses due to the pandemic.
Nevertheless, COVID-19 provides an opportunity to transform treatment to improve patient outcomes. In March , federal regulators enacted temporary policy changes under federal opioid treatment standards to enhance methadone access and reduce COVID-19 exposure. They allowed multiday dosing, alternate dispensing options and telehealth appointments following initial clinical evaluation. Because these changes were both temporary and recommended, methadone providers were left to decide whether to implement them, resulting in inconsistencies in access to care for methadone patients.
State lawmakers can and should consider changes to the law to ensure equitable patient access to treatment across the board. For example, a handful of states such as Ohio, North Dakota, Montana, and Indiana have amended their Medicare reimbursement practices to ease the regulatory burden on clinics so they can provide critical methadone care during the COVID-19 pandemic. Such changes to the law have yet to be considered in Arizona, where patients are still expected to risk COVID-19 exposure to receive methadone treatment.
Sadly, Arizona methadone patients have told us that their clinics still require daily visits, even when providers themselves are not on site. They also indicate that even when multiday doses are allowed, it is only for a two-day period — far short of the two weeks allowed by federal regulators for unstable patients and four weeks allowed for stable patients.
There are many opportunities for the Arizona methadone system to change, and it's incumbent upon each of us to speak up for this vulnerable population of patients. Most readers would never accept a requirement to come to their clinic or doctor on a daily basis to have staff watch them consume their medication. The requirement that methadone be delivered this way is based on a history of policy connecting methadone with crime and on our social culture which is steeped in stigma and blame for people with OUD.
The problem is not with patients or methadone. The problem is us and our stigmas and misunderstanding of the evidence. Gaps in our health-care system have become more obvious and urgent under the stress of the COVID-19 pandemic. Let's use this time to think differently about how providers can deliver care and act now and normalize methadone treatment.
We all will thrive as a result.
Dr. Beth Meyerson is a research professor at the University of Arizona, Southwest Institute for Research on Women. Danielle Russell is a doctoral student at Arizona State University and co-chair of the board of directors for Sonoran Prevention Works.