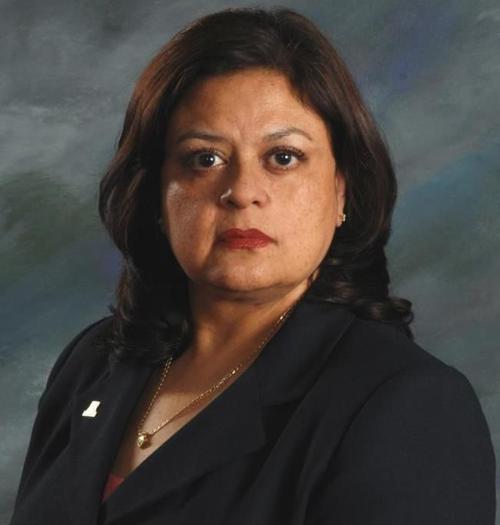 Pima Community College is invaluable to our community because it helps change lives. It is a place for growth and development with many different options. The importance of these options is sometimes overlooked but is vitally important to the individuals who benefit from them.
PCC changes lives by facilitating individual goal attainment.
For individual students, goal attainment is success. Whether the goal is to complete one class, a one- or two-year certificate, transfer credits, GED, Adult Education, English as a Second Language, vocational training, or non-credit skill enhancement, completion is success.
PCC plays a critical role as a way to accomplish important goals. Skill development or enhancement leads to career readiness and advancement. This benefits not just the individual but our entire community.
Since 1969, PCC has been changing lives with an ever-evolving combination of offerings meant to serve our community's changing needs. The exact number of students served since Day 1 is not known, but 268,776 students were served in the past 10 years, and in 48 years, PCC has changed countless lives.
Each fall, more than 10,000 students enrolled at one of Arizona's public universities have previously been, or are concurrently enrolled at PCC. Of these, almost 2,000 are new transfer students. Most excel and often perform better than those who began at a university as freshmen. They also tend to accrue less student loan debt due to the lower cost of tuition at community colleges.
Focusing on data about who transfers to four-year institutions does not give community colleges the credit they deserve. For students at PCC and other two-year institutions, goal attainment is success. Transferring to a four-year institution is success, but it is not the only important type of success.
As a first-generation college student whose parents were not born in this country and were not college graduates, my life was changed with PCC's help through goal attainment.
Like many first-generation college students, I learned about degree requirements, financial aid eligibility and career opportunities at PCC. Small class sizes and caring faculty helped me excel and find my strengths as a student. Earning transfer credits was my goal; it gave me confidence and led me to earn Bachelor's, master's and doctorate degrees.
PCC continues to evolve with a continuous improvement mindset, ready to serve the needs of students, our community and the region.
Many important changes are being implemented to best serve students. A new Guided Pathways initiative will provide a comprehensive completion guide and added support. Multiple Measures will provide more accurate placement process as students enter PCC. Use of previous coursework and standardized testing as placement information will help streamline admissions. The assigned-advising model will be enhanced to include individualized teams with faculty, affinity group resources, peers and staff to assess semester-by-semester progress and support student goal completion.
PCC values and serves our community. A recent assessment revealed more than 100 key community collaborations to benefit students. This includes College Prep and Dual Enrollment courses known for enhancing high school student's college readiness and confidence, at a substantial cost savings.
Serving as staff, faculty and administrator has enabled me to see PCC's value. Employees at PCC are among the hardest-working and student-focused individuals you can find. Most importantly, focusing on student's goal completion gives students confidence and prepares them for the job market and advancement up the ranks.
Let's give credit where credit is due. Let's work together to support PCC and help many more individuals complete their goals and change their lives.
Sofia Martinez Ramos is an Op-Ed Project Public Voices Fellow, consultant for the Hispanic Center of Excellence at the University of Arizona, and interim diversity and inclusion officer at Pima Community College