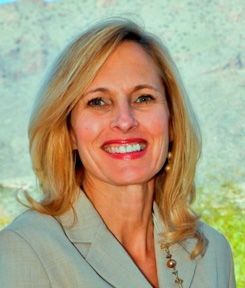 When Fletcher McCusker decided downtown needed help to revitalize a key economic driver of our community, he moved his company downtown, put his money where his vision was, and invited others to roll up their sleeves and make the revitalization a reality. Now we're all reaping the benefits of an exciting urban core. New businesses have started up, other developments have seized on the energy, and more tax revenue is being generated for our city and state.
But what does this have to do with education? Plenty.
The impact and return on our investing in education has been studied and researched exhaustively. The reams of research could probably fill McKale Center and then some. Now it's time for action.
Many Tucsonans joined other citizens from across the state at Community Town Halls held over the last many months while many others attended the larger three-day 110th Arizona Town Hall in November on funding PreK-12 education. We studied the research. We listened to experts. We debated with those who work in the trenches of public schools, charters, on vouchers, in businesses thirsting for trained trade and technical workers, and with teachers and parents navigating the challenges of the education terrain.
You can find the details of the important recommendations report at www.aztownhall.org. Instead of focusing on the dollars of the report, we want to focus on the crisis of inaction. Dollars won't be invested if you don't do something about it.
There is a huge disconnect between the majority of Arizonans believing in the investment in education and those making policy decisions at the Legislature. Only a handful of people even know how education is actually funded. Over the years, it has become convoluted through layers of changes and Band-Aids, promises, unintended consequences, lawsuits and more.
That's why we need you. You're the difference.
The Town Hall recommendations suggest we must energetically educate our citizens — one another — on this critical issue.
It's a business imperative. There are critical workforce needs from vocational and trades talents to STEM and beyond. It's a poverty imperative. If you want to prevent people in need for food or public assistance, quality well-funded education is the best disruptor of all. It's an innovation imperative. Whether curing cancer, dealing with hacks into our personal information or designing the best self-driving car in the future, education is at the core.
Here is how you can play a role:
Get people registered to vote. Include a link on your email messages.
Focus on action that will turn people out for the primary election, where many races are determined.
Ask political candidates what their knowledge is on the education funding issue and what they plan to do about education funding.
Support teachers and schools with supplies.
Hold an "open house" at your business or host a personal house party to talk about education funding. Create "I will" statements to move every attendee to action.
Give an education tax credit to a K-12 school in need, whether or not you have children in school. We are not just inviting you to be a community change agent, but urging you to play a role in our future.
Arizona needs to make an investment — a real investment. We need cybersecurity experts and scientists solving health care challenges now. We need strategic thinkers, engineers, and teachers to shape our future. Fletcher McCusker moved on that vision years ago. What can we move on, in earnest, today?
We urge you to act now. Not when it's convenient or easy. The education fiscal cliff is staring us in the face.
Ted Maxwell, president of Southern Arizona Leadership Council, and Suzanne McFarlin, a professional certified coach, are board members of the Arizona Town Hall.