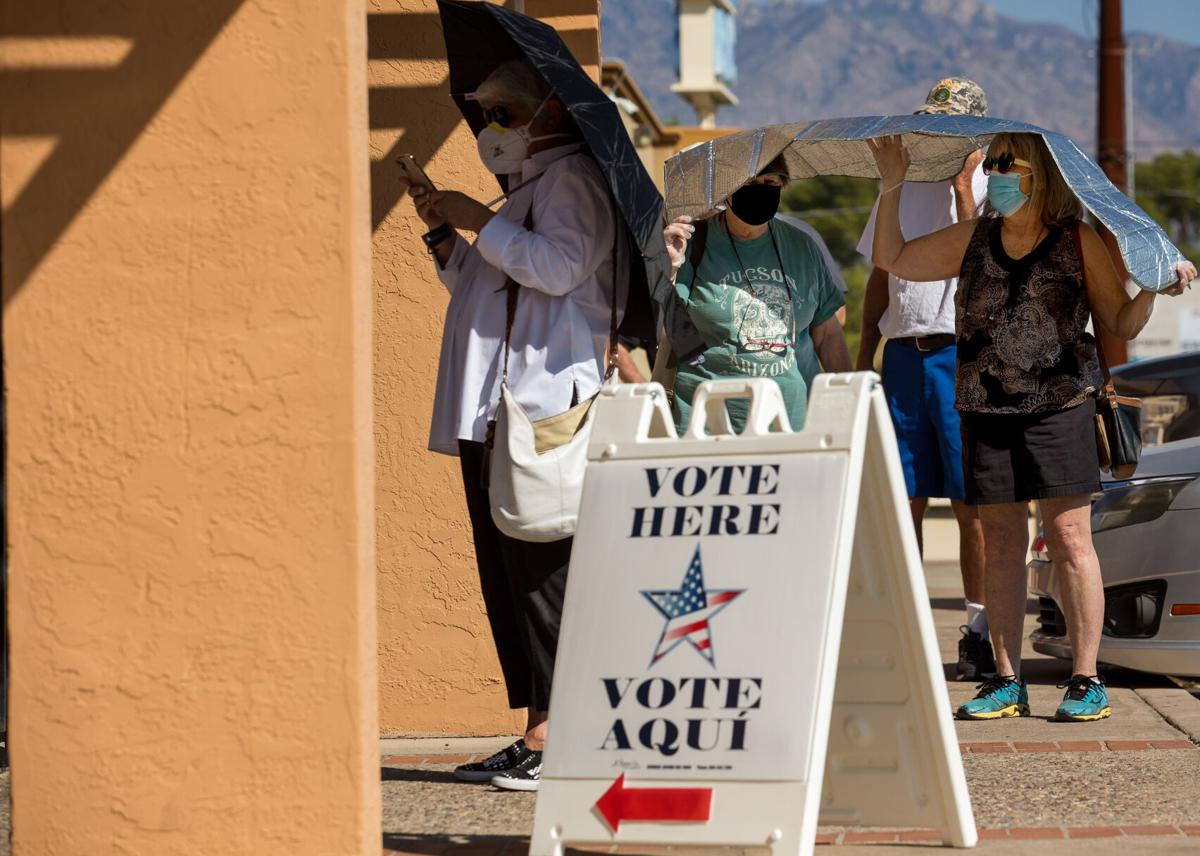 Tucson voters will elect three members to the City Council and decide two propositions in the Nov. 2 general election. Ballots will be mailed Oct. 6.
We're inviting you to join our endorsement interview process via Zoom next week.
All candidates in contested races are invited, and we've invited supporters and opponents of the ballot measures.
The questions will be a mix of those from the Editorial Board, Star news reporters and those Zoom participants submit via chat and are posed by our staff.
The Star's Editorial Board consists of President and Publisher John D'Orlando, Star Editor Jill Jorden Spitz and Opinion editor Sarah Garrecht Gassen. Cartoonist and columnist David Fitzsimmons is part of the Opinion Department but does not participate in the endorsement decisions.
Please email Opinion Coordinator Sara Brown at sbrown@tucson.com and she will send you the Zoom link. You can participate by computer or call in. The videos will also be posted at Tucson.com/Opinion
If approved, Prop. 410 would increase the council members' salary from the current $24,000 per year to $36,000 per year; increase the mayor's salary from the current $42,000 per year to $54,000 per year; increase wages in future years based on the national consumer price index (inflation), mirroring Arizona's 2016 voter-approved minimum-wage statute; and implement proposed wage increases in 2023 after the next Tucson City Council elections.
Candidates invited: Steve Kozachik (D) and Val Romero (I)
Candidates invited: Alan Harwell Jr. (R), Lucy LiBosha (I) and Kevin Dahl (D)
3:30 p.m.: Prop. 206 The Tucson Minimum Wage Act
If approved, Prop. 206 would increase the minimum wage within Tucson city limits each year until it reaches $15 an hour on Jan. 1, 2025. Increases each year after that would be tied to inflation. The measure would also create an enforcement mechanism within Tucson government.