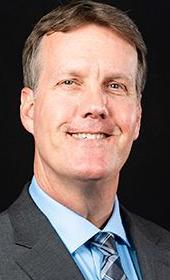 The following is the opinion and analysis of the writer:
The Centers for Disease Control and Prevention, the Arizona Department of Health Services and the Pima County Health Department all strongly recommend that students, staff and visitors to K-12 schools wear masks. Children under 12 are not yet able to be vaccinated and it has been shown that even vaccinated people can transmit the virus.
I agree with these recommendations, so why have I voted twice against a countywide mask mandate for all K-12 schools?
The answer can be summed up in one word: enforcement.
There is a reason that it has been mostly school districts, not local governments, that have put K-12 mask mandates in place. When a school district governing board takes that step, the mandate becomes a matter of district policy. Staff, students and visitors to campuses must comply with district policy, or they can face disciplinary measures.
In the case of a K-12 mask mandate imposed by Pima County, the responsibility for enforcement would remain on the school districts. Consider the current status for the nine major Pima County school districts:
Five districts have their own mandates in place.
Two districts discussed mandates, but their boards voted against them.
One district had a mandate, but it expired at the end of last month and their board voted not to reinstate it.
One district has chosen to not bring the matter of a mask mandate before their board for discussion.
Only two of the superintendents of these districts were in support of a county-imposed mask mandate and they lead two of the five districts that have their own mandates in place.
As you can see, a K-12 mask mandate imposed by Pima County would have given no additional support to the five districts that already have one. With regard to the four that do not, do we really expect that enforcement would have been consistent and effective on their campuses given the decisions made? That is not said to be critical of those boards. They made decisions based on the concerns of their communities.
Enforcing a mask mandate is serious business. There needs to be consistent practice for it to have the desired effects on the health and safety of students and staff. If we could be assured that a mask mandate enacted by the Board of Supervisors would result in greater use of masks by students, staff and parents, I would vote to put one in place.
Leaders should not ask others to enforce their decisions for them. As a retired public school educator, I know who is responsible for enforcing all rules and policies on any campus.
Teachers and other staff are not well served by policies that feel and sound good, but lack any substance or strength. They deserve better and so do our children.
Rex Scott is a retired public school educator and a Pima County Supervisor for District 1.