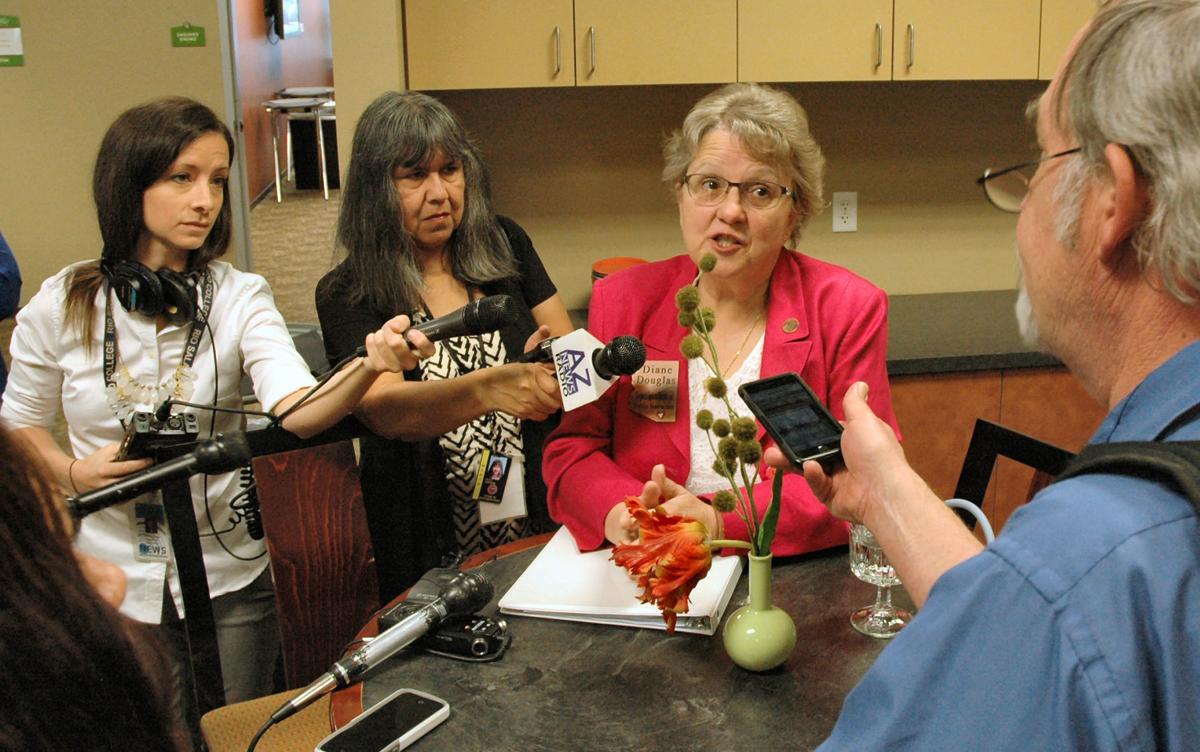 Here's a sentence we never thought we'd write: Some Arizona schools have received too much money …
And now, back to reality, we will finish the sentence: … by mistake.
Over the past several years, the Arizona Department of Education has misallocated millions in federal funding for:
• Special education services — through the Individuals with Disabilities Education Act and
• Title 1, which is money earmarked for low-income schools that qualify according to a complex formula that includes poverty levels and student population.
The situation sounds like the punch line to an "Only in Arizona" sketch. Like, Only in Arizona would giving schools more money be considered a problem.
Of course, it's not that simple. Some schools were short-changed money they should have received, while others received unexpected and unintended largesse.
Across the state, the ADE gave out $14 million more in special education funding to schools than it should have, and shorted other schools by $15 million, said ADE spokesman Stefan Swiat on Tuesday.
For Title 1 funding, the numbers get more confusing. Overall, from fiscal year 2014 through fiscal 2017, Arizona allocated $1.2 billion in federal funds for high-poverty schools.
In that time, ADE overallocated $43.6 million to some schools while underallocating $9.7 million to others. That's a net over-allocation of about $34 million.
However, Swiat said, $24.5 million of that should have stayed with ADE, to be distributed separately to the state's lowest-achieving schools. "We shorted ourselves our own school improvement funds," he said. So the final net overallocation is $9.4 million.
The error happened, in essence, because of problems in how the Arizona Department of Education applied complex formulas that determine how much federal money Arizona should receive.
The misallocation was discovered and the ADE has been in close communication with the U.S. Department of Education to figure out what happened, who was affected and what should be done. The state's proposals to fix the problem make sense and are likely the best outcome schools could expect.
The proposals are being submitted to the U.S. Department of Education this week, Swiat said.
Schools that received too much money would not have to repay the sums, under the plans. Arizona would use set-aside funds from the ADE to reimburse the federal Department of Education.
"We're not going to ask schools to claw back any money and they should not expect reductions," Swiat said. "That was not their mistake; they should not have to pay for that."
Schools that were shortchanged would be made whole by increasing their funding over two to five years, he said.
Needless to say, the mistake should never have happened. It's an argument for, at the very least, a simpler school funding system, one where multimillion-dollar errors are found and corrected quickly, not over years.
The employees responsible at the ADE have been replaced. Superintendent of Public Instruction Diane Douglas came into office in 2015, after the problem had started.
Fiscal year 2018 funding will be accurate, Swiat said.
This means, however, effectively a funding reduction for the schools that were overpaid previously because the payments will return to their previously accurate, but lower, amounts.
That has real-world consequences in schools that need every penny possible.
Arizona's students far deserve better.