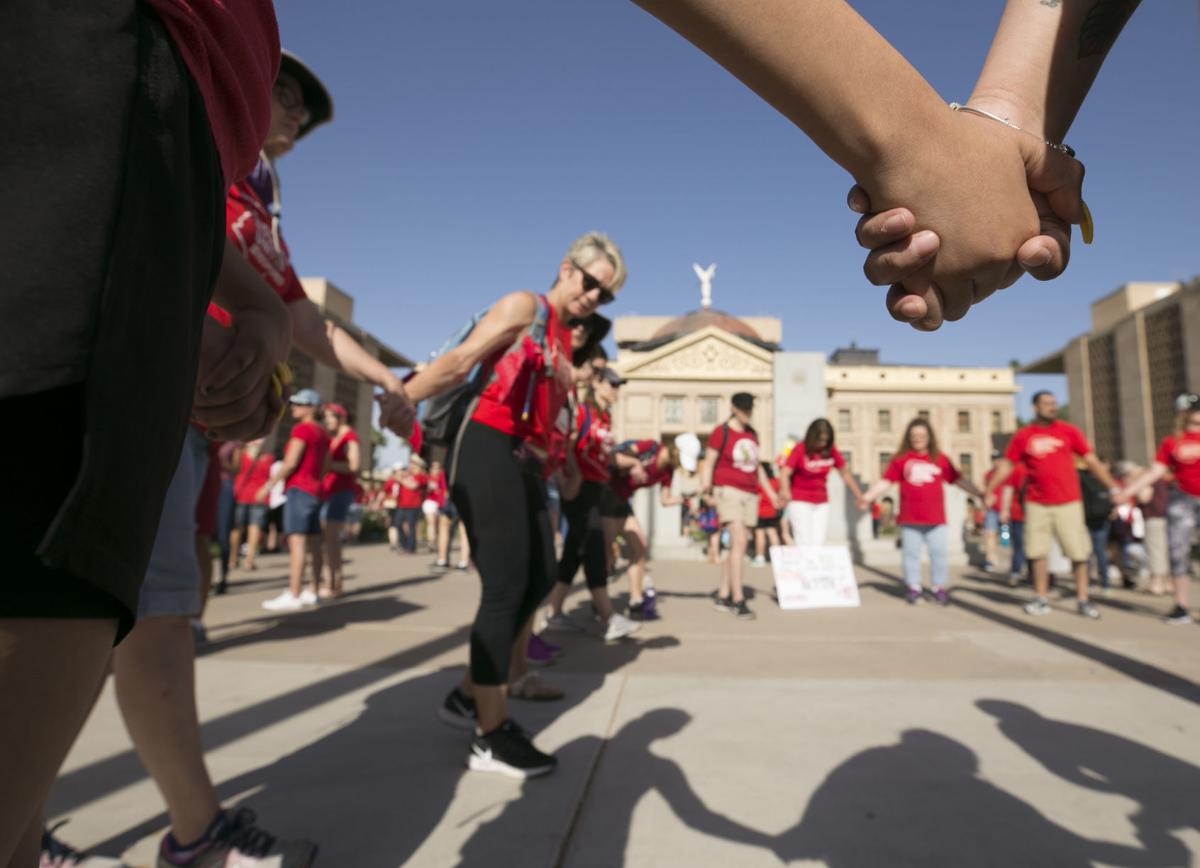 When we joined the #RedForEd grassroots movement, we understood that we had five goals. Only one of them was increased salary for teachers. We also wanted increased money for support staff, a dedicated funding source, full funding for the money the Legislature has taken out of public education, and no further tax breaks until this was accomplished. We only got the first one.
We agreed to come back to the classroom so that our students would not be adversely affected, especially with respect to graduation. We also knew that we would be back at work all summer and in August for the remaining four items and that we would be using the voting booth to make the changes if necessary. This includes the effort already begun to get an initiative on the ballot for next November.
We have been promised raises several times over the past 15 to 20 years, only to have them withdrawn or altered for incomprehensible reasons. The Tucson Unified School District even withheld some Prop. 301 monies that should have been ours years ago and which we are only now getting.
Now, Superintendent Gabriel Trujillo plans to give raises intended for teachers to other staffers.
This is not an issue of greed on our part. It is an issue of fairness. It is an issue of promises by TUSD leadership not kept in the past. It is an issue of filling all of our classrooms with highly qualified teachers who don't have to work extra jobs to survive. It is an issue of not seeing teachers leaving the profession because they cannot continue to make the financial sacrifices to stay. It is an issue of respect for what teachers do every day of the school year — and often during our summer "vacation" — to improve professionally.
We will work hard for the remaining items on our agenda because our students, co-workers, and district deserve nothing less. Who knows, if we get full funding restored, there might even be more money for administrators and superintendents. But we returned to our classrooms with the clear understanding that the governor and Legislature's promised funds for salary increases were for teachers.
We are the ones who have invested a great deal of time and money in our own education in order to be prepared to teach our students. We are the ones who have daily contact with our students and who have primary responsibility — other than the parents — for their education.
Please, don't take our money. We will help TUSD get the rest of the funds it deserves and should have coming.
But we can't support Superintendent Trujillo's plan to reduce our promised raises. This is our time now!
Steven Cutler is a mathematics teacher with 18 years' experience in TUSD.