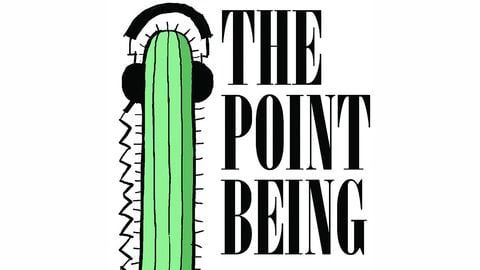 This week, some parts of Arizona's economy began to open for business. Although originally slated to end May 15, the stay-at-home order was amended by Gov. Doug Ducey last week to allow restaurants to begin opening their doors for dine-in service on May 12.
That was eventually revised to May 11, and originally excluded bars. After some consternation, bars that serve food are now also allowed to open.
To make a little more sense of a whirlwind week, The Point Being podcast sat down with Daily Star food and entertainment reporter Cathalena Burch.
This interview has been edited for clarity and length.
Q: Walk us through Ducey's decision to allow restaurants to open before the end of his May 15 stay-at-home order.
Cathalena Burch: It was kind of chaotic. We initially had Gov. Ducey say, "We're going to extend the stay-at-home order" until May 15, and then literally 48 to 72 hours later, he's like, "Oh, but restaurants can open on May 12." Then they pushed it up to May 11.
Then you had the bar industry and they were up in arms saying, "Wait a second, why can they reopen and we can't?"
And so it became this arm wrestling over licenses and fairness and it was kind of crazy. And then you also had the "Too Soon, Arizona" movement, which is a really interesting group of restaurateurs and some bar people who were saying "It's too soon." They actually signed on and it is a statewide movement. ... Then you have the craft brew group going to the governor, successfully lobbying their point and being told, "Yes, you can open it and you have to serve food and your food can be as simple as a bag of chips."
Q: How did Too Soon, Arizona get started?
Burch: If you look at the list of people who have signed on, it is like 98% from Tucson, and they are mostly restaurants, but there are some bars. But they are looking a little bit long range in saying, "If we open up right now when our numbers are not meeting the CDC requirements, then we're gonna be asking for trouble. We're going to do more harm than good by jumping in."
Q: What is the reason that many restaurants decided to open this week then, even in the face of CDC guidelines?
Burch: The reason that restaurants and bars are wanting to open is because in Tucson, they make the bulk of their money from January through late March, early April. That is our season. We were closed for our season.
So they had absolutely no income. They depend on that money to get them through the summer because summertime in Tucson is, everybody knows, is dead. We lose our student population. We lose our winter residents. We also lose our regular residents who are like, "Forget it, I'm outta here. I'm heading to the San Diego beaches."
We have such an incredible dearth in business and in the restaurants it becomes so, so slow that they depend on that (springtime) money to carry them through until the fall. And now they have (the coronavirus).
There are no reserves, you know, and there are also some restaurateurs who are genuinely so concerned about their employees that they wanted to keep them on the payroll and make sure that they had incomes and could survive.
Q: If the industry is affected overall, why such different approaches from Too Soon, Arizona and establishments opening this week?
Burch: On the other side, you have other restaurants that are saying, "You know, we're taking care of our employees with the PPP funds, or however we're managing to do that."
They say "We're looking at the long range. We're looking at the bigger picture that if we open right now without having met those CDC benchmarks. We're looking at the potential of this resurging, and it would be even worse, and the economic damage would be far worse, and it would also be longer range and much harder to recover."
So I think those are the two camps you have. And both of them have really good reasons.
A lot of the Too Soon, Arizona restaurants have come out and said that they're starting to make plans to reopen and they're looking at reopening at the end of this month or in early June.
I think they're just waiting to see what happens. They're waiting to see if the dire predictions are correct. I think that they're saying, "Even if everything is rosy, it was worth losing out on two weeks."
Edward Celaya is an opinion writer and produces the Star Opinion podcast, "The Point Being."
Catch the latest in Opinion
Get opinion pieces, letters and editorials sent directly to your inbox weekly!