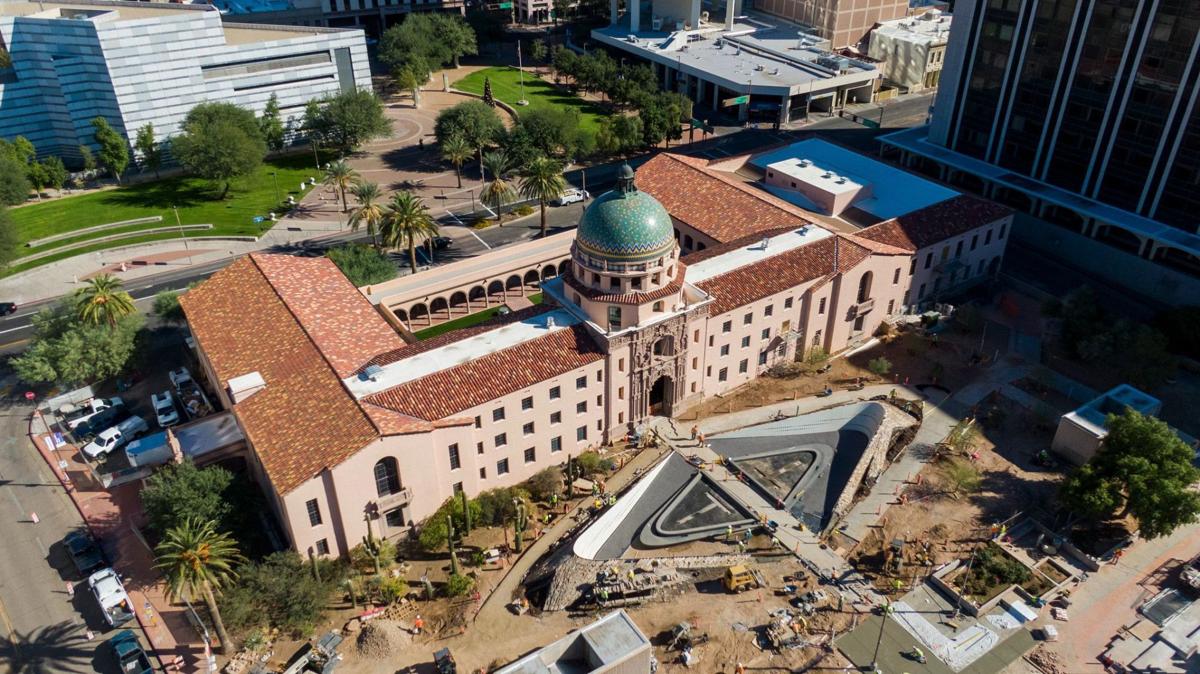 The following column is the opinion and analysis of the writer:
No Tucsonan will ever forget the tragic Safeway shooting on the morning of Jan. 8, 2011, that claimed six lives. This shooting at a "Congress on Your Corner" event presided over by congresswoman Gabrielle Giffords gravely wounded the congresswoman and several members of her staff, while claiming the lives of Christina-Taylor Green, Dorothy Morris, Judge John Roll, Phyllis Schneck, Dorwan Stoddard and Gabe Zimmerman.
Over the days and weeks following the shooting, I sensed an overwhelming tone of mutual respect and sensitivity characterizing people's day-to-day interactions with each other. Visiting the memorial garden in front of Giffords' district office, I was struck by a humble sign that proudly proclaimed:
As we approach the 10th anniversary of this catastrophic event I will highlight relevant developments over the past 10 years.
On the gun control front, following numerous mass shootings across the country, a large segment of our population embraces the need for truly effective gun control. Key Arizona advocacy groups include Arizonans for Gun Safety , an organization created to counteract the lobbying power of the gun industry that provides a nationwide advocacy focus which works in all 50 states to advocate strong gun safety laws. A number of states, including New York and Connecticut, have enacted exemplary laws.
Unfortunately gun shows, where virtually anyone can purchase a firearm without a background check, are still widely held throughout Arizona. It is also evident that the Trump administration has not been a friend of effective gun control. In 2017 his administration rolled back an Obama-era regulation that made it difficult for mentally ill persons to purchase firearms.
Arizona is also moving toward the "blue." Back in 2011, Arizona was essentially a red state with a Republican governor and two Republican senators. Sen. John McCain, of course, was deeply admired by many members of both parties. In 2021, we now have a rather controversial Republican governor and two Democrat senators — Mark Kelly and Kyrsten Sinema. Worthy of note, our state voted blue in the 2020 presidential election, awarding our 11 electoral votes to the Biden/Harris ticket.
Following in his wife's footsteps, Mark Kelly won Arizona's second Senate seat in November, beating out incumbent Martha McSally who had been appointed by the governor following Sen. McCain's death. Kelly's campaign website details his progressive and reasoned positions on numerous issues affecting the welfare of Arizonans, including gun safety, the economy and jobs, border security, health care and women's rights.
There is cause for optimism: We are on the cusp of president-elect Joe Biden's inauguration on Jan. 20. With the changing of the guard to Biden and Harris, together with the presence of both Sens. Kelly and Sinema in Washington, D.C., I am extremely optimistic that we will witness many positive changes over the months and years ahead.
Dr. John Newport is an author, speaker and socio-political commentator based in Tucson. He is author of "The Tucson Tragedy: Lessons from the Senseless Shooting of Gabrielle Giffords."