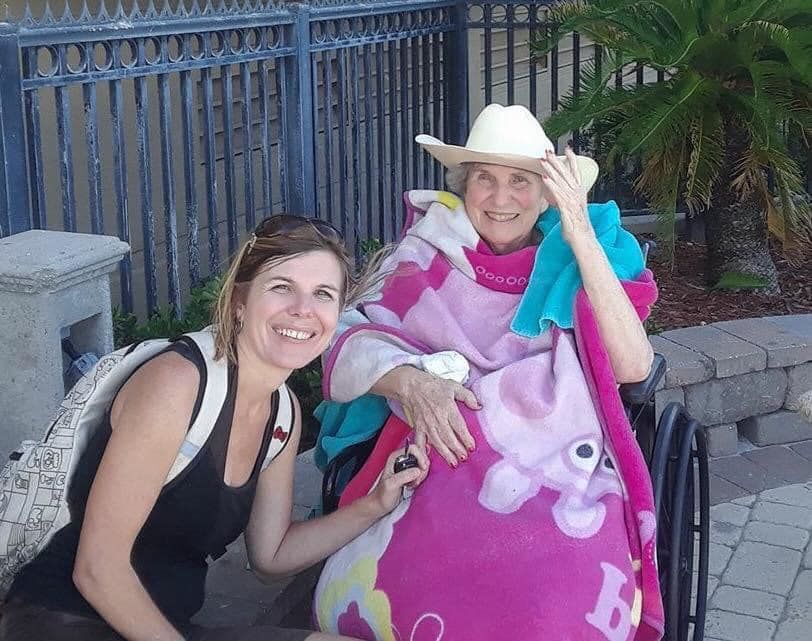 The following is the opinion and analysis of the writer:
In the midst of this historic pandemic, July 26 marks the 30th anniversary of the Americans with Disabilities Act (ADA). While there are significant accomplishments to celebrate, some in the disability community are more excluded than ever — an injustice the ADA was supposed to remedy.
My mom acquired Parkinson's disease about 10 years ago. Thanks to the ADA, curb cuts, ramps and elevators make it easier for our family to spend more time together.
Our family isn't spending any time together now.
Many people, including top leaders, casually say those with compromised immune systems should just stay home in order to be protected. A seemingly easy solution we accept without question as we go about our daily lives ... but why do we?
We are asking our people with underlying health conditions to sequester away without hugging family or friends until ... a vaccine is released? A year from now? Does isolation end simply when they are seen as healthy or as "able" as the rest of us?
In my mom's case, she has been forced to stay home, and she's still not safe. She lives in an assisted-living facility in Jacksonville, Florida. Today, one of the residents tested positive for COVID-19. Now my mom is a sitting duck. No one in her building had tested positive previously. However, they had all been trapped inside every day since March with little access to virtual visits.
I haven't been able to see her since January — the longest I have ever gone without visiting her. Now I worry I won't ever see her again.
I'm not alone. Regardless of whether they live in their own home or in a congregate setting, many in the disability community along with their families and friends are being punished for other people's behaviors.
We are delaying their ability to live their lives and harming them through no fault of their own.
We say staying isolated is for their health, but in my mom's case, it still didn't keep her safe.
We need to ask ourselves: if these same restrictions were placed on the rest of us, would we be OK with them? Why is it OK for the disability community to be locked away while we come and go as we please?
While COVID-19 could not be prevented, studies show the length of time people need to be sequestered could be greatly shortened as community spread is reduced.
When we treat health advice as political, people with disabilities and their families and friends lose out.
Following public health guidelines should not be political.
Social distancing should not be political.
And wearing a mask definitely should not be political.
We should not be sacrificing the lives of others simply to ensure we have freedom to do whatever, whenever we want. Our actions reveal we truly don't value the lives of the disability community.
The ADA has been incrementally tackling the structural barriers that exist in our communities, and my family is thankful for that. But the next 30 years have to address attitudinal ones if any real progress toward inclusion is to be made.
We can start to show we care by doing our part to stop the spread of COVID-19.
This 30th anniversary of the ADA reminds us the lives of people with disabilities should always be valued — even when there is a state of emergency or a historic pandemic.
Questioning their worth should never be up for discussion.
By Dr. Erica McFadden is the executive director of the Arizona Developmental Disabilities Planning Council.
Catch the latest in Opinion
Get opinion pieces, letters and editorials sent directly to your inbox weekly!