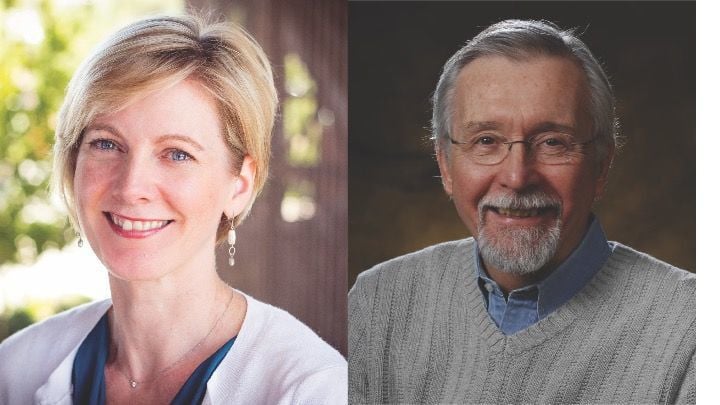 The following is the opinion and analysis of the writers:
COVID-19 was declared a pandemic 17 months ago. In that time, one of the greatest cooperative worldwide scientific efforts identified the virus, SARS-CoV-2, studied it and produced safe and effective COVID-19 vaccines.
Presently, a fourth wave of infection with the more transmissible delta variant is occurring almost entirely among the unvaccinated. In the words of CDC director Rochelle Walensky, this is "a pandemic of the unvaccinated." Greater than 97% of people currently hospitalized for COVID-19 are unvaccinated, and virtually all recent deaths from the disease have been in the unvaccinated.
With hundreds of millions worldwide and 161 million in the U.S. vaccinated, we know that the vaccine prevents severe disease, hospitalization and death and has few side effects. Yet, the virus continues to spread in the U.S. simply because more than 50% of the population has not yet been fully vaccinated and remains highly vulnerable to infection.
In states with the lowest vaccination rates (less than 36%), Alabama, Arkansas, Louisiana and Florida, new COVID-19 cases and deaths are increasing at an alarming rate. Arizona faces a similar risk, with only 30-40% of the population vaccinated in large regions across the state.
The delta variant accounts for over 80% of new cases throughout the US. Delta has already proven itself a formidable foe in India, England and other European and Asian countries.
Delta is more transmissible than previous forms of the virus. Individuals infected with Delta breathe out an estimated 1,000 times more viruses than those infected by earlier forms of the virus. This means that when an uninfected, unmasked person encounters an unmasked delta-infected person they will be exposed to a greater number of viruses, significantly increasing the chances of a successful infection.
While vaccines do not provide bullet-proof protection against COVID-19, they are our best defense and remain effective against the delta variant. Breakthrough infections in vaccinated people resulting in hospitalization or death have been documented in only 5,914 people (0.04%), according to the CDC. These infections have largely occurred in older people, likely due to less robust vaccine-induced immunity.
We face a frightening predicament. As delta rages in the U.S. and Arizona, many restrictions aimed at mitigating the pandemic have been lifted. Legislators in many states, including Arizona, have passed legislation (Arizona Revised Statute Section 15-1650.05) severely limiting public health measures to prevent the spread of COVID-19.
Public universities cannot require vaccination, COVID-19 testing for the unvaccinated, or the use of masks — measures that were critical in 2020 for Arizona public universities to control COVID-19, maintain operations and protect students, faculty and staff.
At this critical time, with a rise in infections of a more transmissible variant, the elimination of masking and mitigation efforts will facilitate the spread of delta among the unvaccinated and result in unnecessary deaths.
No matter what your belief about the virus or the vaccine, the U.S. and Arizona are presently involved in a frivolous, unnecessary virology experiment, allowing the virus to spread among the unvaccinated.
Continued transmission of COVID-19 increases the likelihood of more breakthrough infections in vaccinated individuals. Each transmission event increases the possibility of producing a new variant that may be more transmissible, more deadly, or able to escape vaccine-induced immunity.
Further, with the world's population remaining woefully under-vaccinated, we are more susceptible to variants emerging in distant places.
We must arm ourselves with the defense of vaccination. Even when vaccinated, mask up indoors and practice well-established mitigation procedures when in public settings with unvaccinated people.
As states' rights currently trump public health, we are all on our own to protect ourselves. As Edward R. Murrow used to end his newscasts, "Good night and good luck."
James Alwine is a virologist, a fellow of the American Academy for Microbiology and of the American Association for the Advancement of Science. Felicia Goodrum Sterling is a virologist, president-elect of the American Society of Virology, and a fellow of the American Academy of Microbiology.