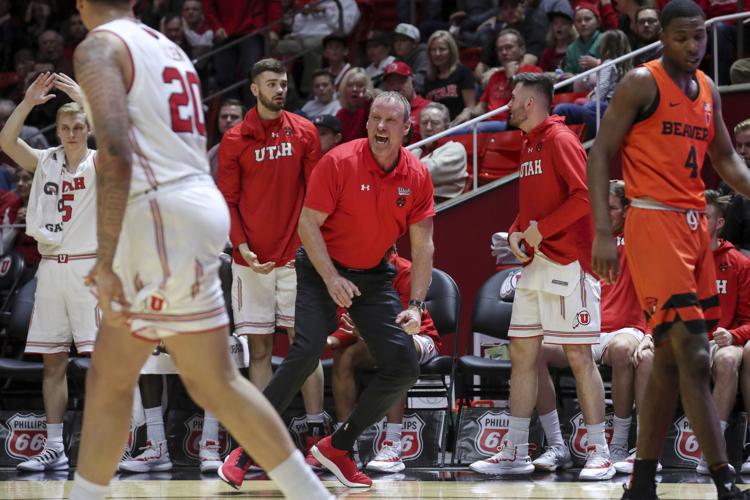 Nine of the 14 games Arizona and Utah have played since the Utes joined the Pac-12 have been decided by single digits, yet the Wildcats almost always win. The Utes are just 1-13 against the Wildcats in Pac-12 games.
So with UA coming into the Huntsman Center on a five-game losing streak, you'd think the Utes might be ready to pounce.
Except Krystkowiak wasn't about to publicize that possibility.
"It hasn't been fun" playing Arizona, he said. "We've been in probably a half-dozen close games at their place but have never been able to make enough plays. They've been the flagship program (in the conference) and Sean does a heck of a job. It's not a complicated offensive plan but they have some great athletes and they do a great job on the glass. They don't turn the ball over. They don't beat themselves.
"The past is part of the equation but this is two different teams. We don't want to talk about it a lot except we've got a real solid opportunity and we've got to do whatever we can to get our second win in eight years."
For what it's worth, Miller also didn't want to make a big deal of the past, or suggest that it could somehow help the Wildcats.
"This is a different year and this is a different team," he said. "What's been done in the past, we feel good about a lot of different things. They're not the only team that's taken a few losses when we've shown up. This year's team at Arizona is different."