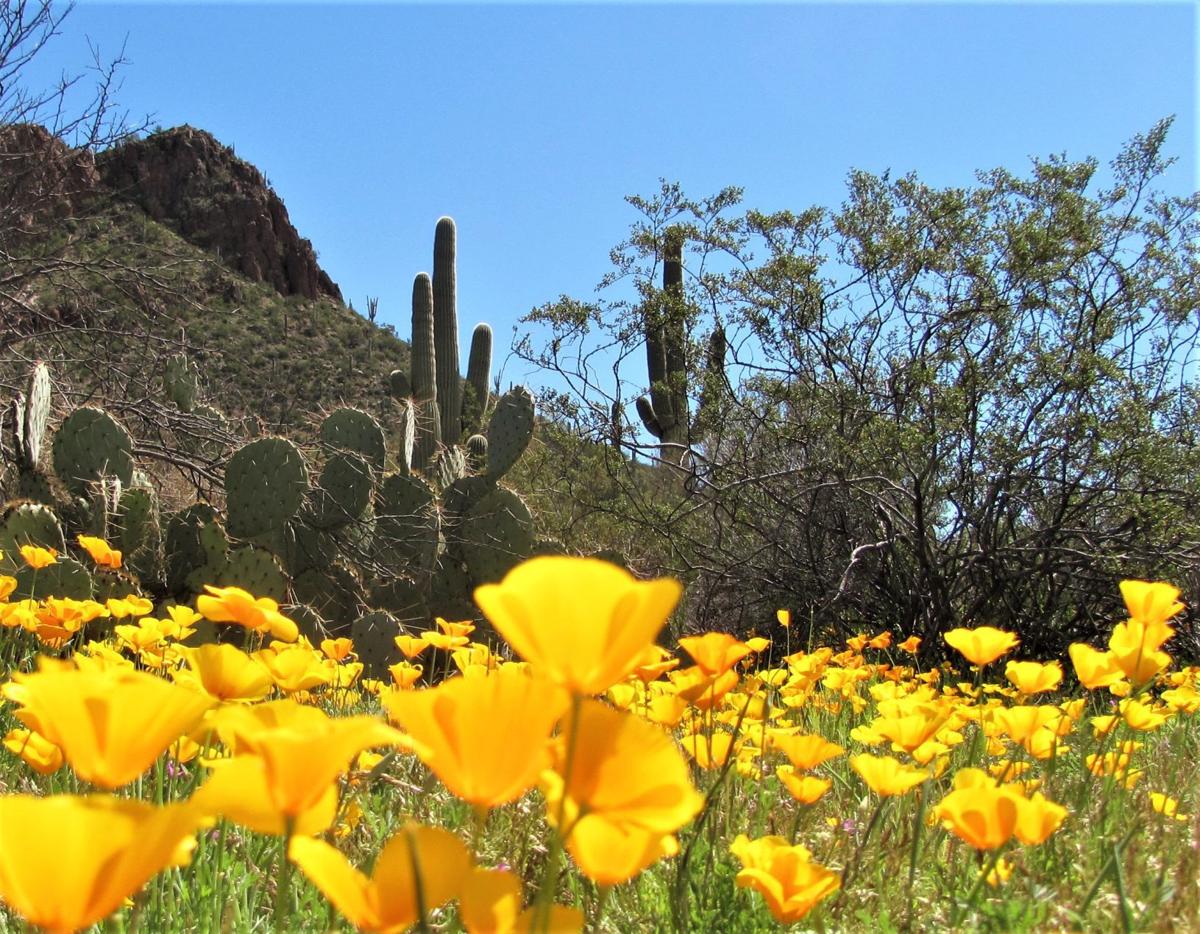 A late-winter surge in visitation at Saguaro National Park has caused crowding at parking lots, pullouts and trailheads — prompting park officials to advise visitors to come early or late in the day and avoid weekends if possible.
"The weather is great, many schools are out on spring break, and we are seeing record visitation in both districts of the park," said Chief Ranger Ray O'Neil. "The visitor center parking lot in the Rincon Mountain District, on the east side of the city, has been particularly busy, as has the Cactus Forest Loop Drive."
Several parking lots at trailheads and pullouts along the loop drive have been filling up daily.
"It's a great time for a visit, but please come prepared with some patience and a plan B, just in case there isn't parking available at that trailhead," O'Neil said.
Park officials are encouraging visitors to come at less-busy times of the day — before 10 a.m. or after 3 p.m. They note that "early hikes and sunsets are beautiful times of day to visit the park."
To reduce traffic in parking lots, systems are in place that make it possible for visitors to pay entrance fees ahead of time or from trailheads — eliminating stops at visitor centers. A website — tucne.ws/15uq — provides information on paying fees remotely.
Park entrance fees are $20 per vehicle, $15 per motorcycle and $10 for hikers and cyclists.
Contact reporter Doug Kreutz at dkreutz@tucson.com or at 573-4192. On Twitter: @DouglasKreutz