Carpets of gold poppies and blue lupines — the grandest displays in recent years — are lining the sides of Arizona 86 southwest of Tucson this week.
It's drive-by desert scenery at its colorful best and just a short journey from the city.
Poppies are the standouts, with countless thousands of blooms covering the desert in some places.
You'll get pretty good views from the car. But if you have time to find a safe place to pull off the road and park, the wildflowers are even more impressive with a close-up view.
To get to the area, follow Ajo Way west out of Tucson and it becomes Arizona 86.
A fortunate combination of well-timed winter rains followed by moderate weather helped produce brilliant blooms just as spring was officially beginning.
John Wiens, of the Botany Department at the Arizona-Sonora Desert Museum, described factors leading to a good spring bloom.
"What we've always said is that the seeds for the spring annuals have to germinate in the fall, between the end of September and mid-December," Wiens said.
"What needs to go right," he said, "is a large rain event — around 1 inch or more. And temperatures must be on the cool side — daytimes in the low 80s or lower."
If those conditions exist, seeds are germinated.
"But to sustain life, they need subsequent rains of around 1 inch per month," Wiens said. "They grow until temperatures trigger blooms — anytime from mid-December to March. Deep freezes will not bother these annuals, unless flowering has begun."
Things that can disrupt the process, he said, include a prolonged dry spell after germination and high temperatures — mid-80s or higher for a week or so.
"And, even if the right things happen, we can get mixed results," Wiens noted. "In short, there is still much to be learned to be able to predict blooms. I'm just pleased to be surprised, like I am this year."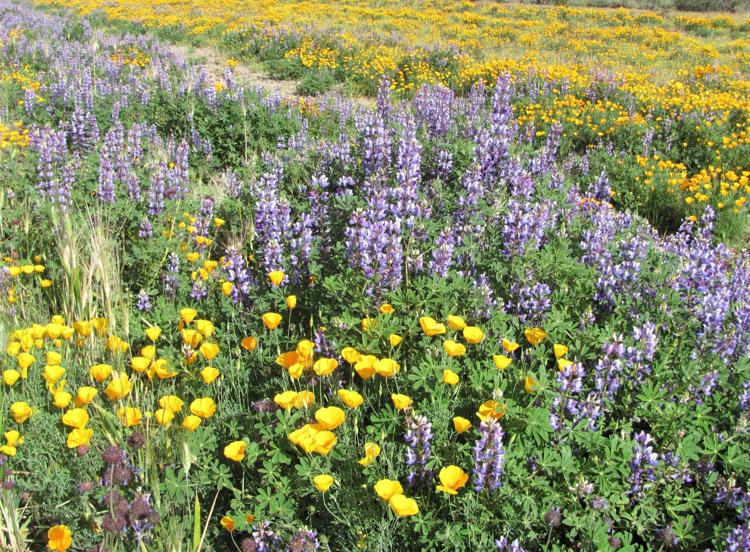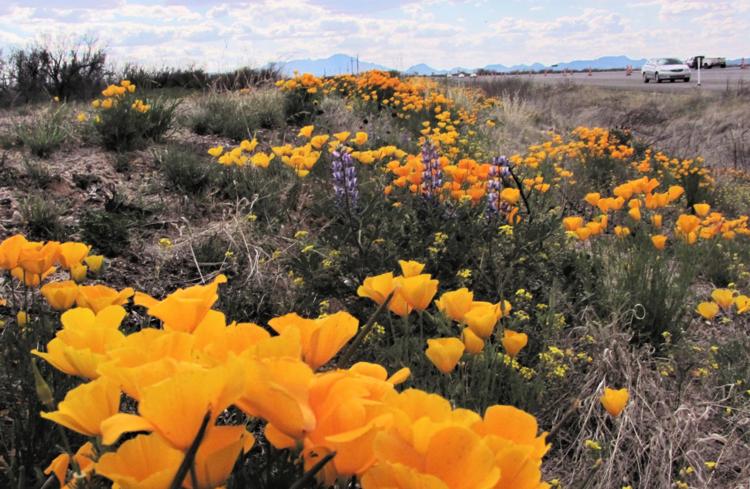 Spring Wildflowers
Spring Wildflowers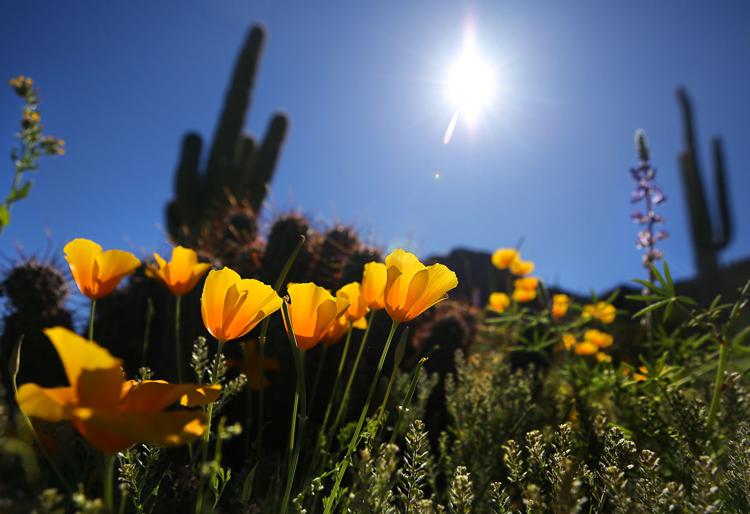 Spring Wildflowers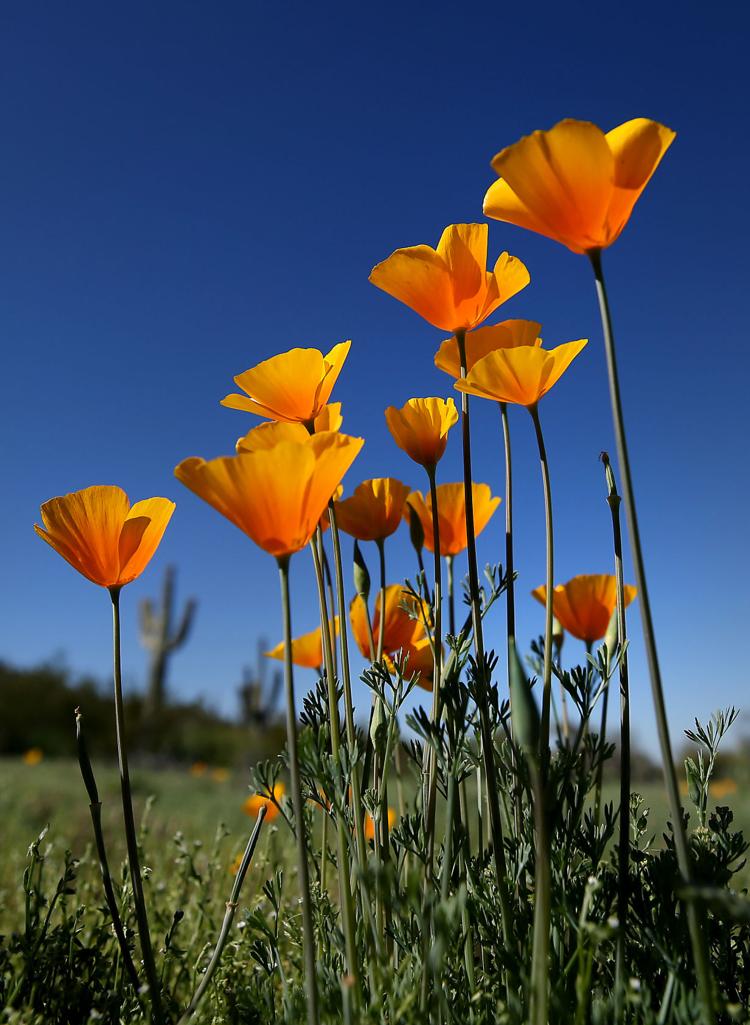 Spring Wildflowers
Spring Wildflowers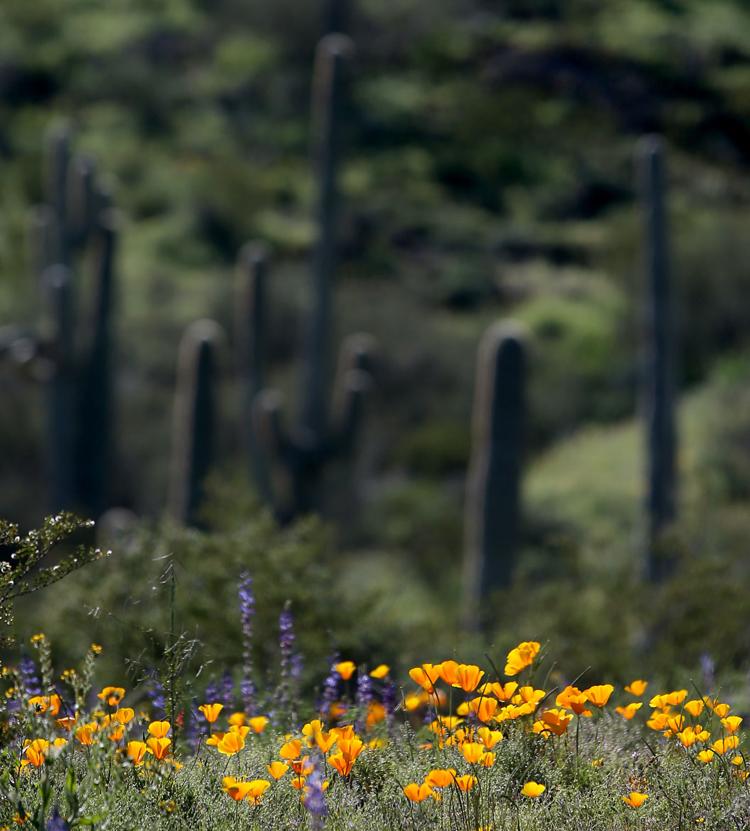 Spring Wildflowers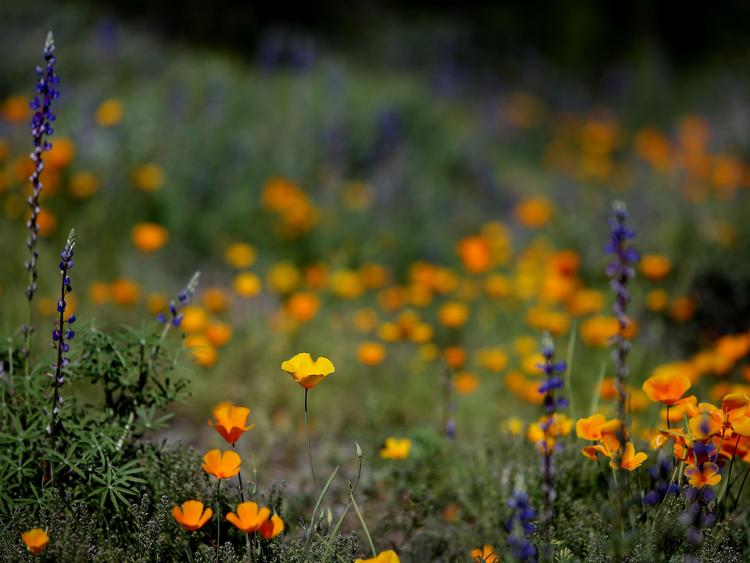 Spring Wildflowers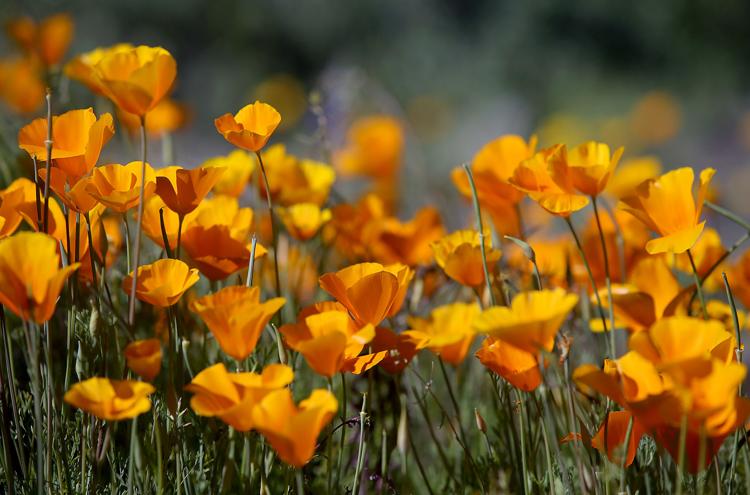 Spring Wildflowers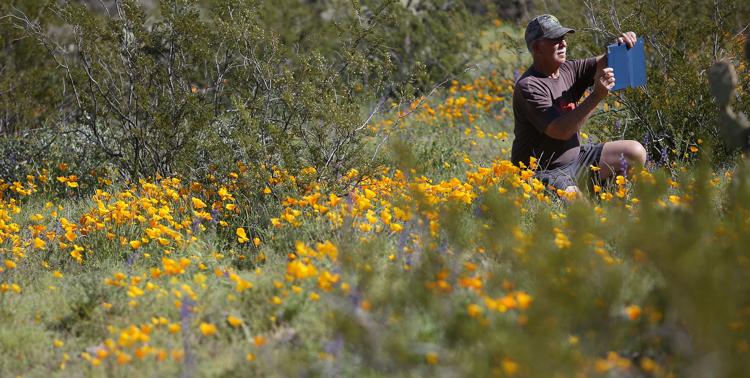 Spring Wildflowers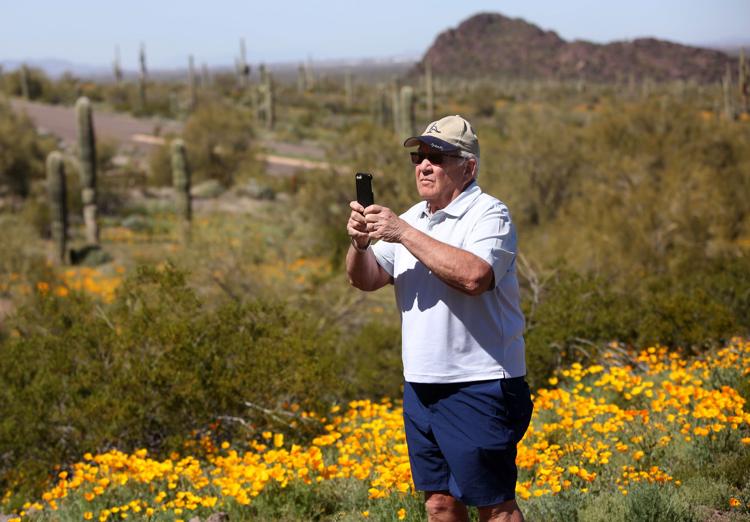 Spring Wildflowers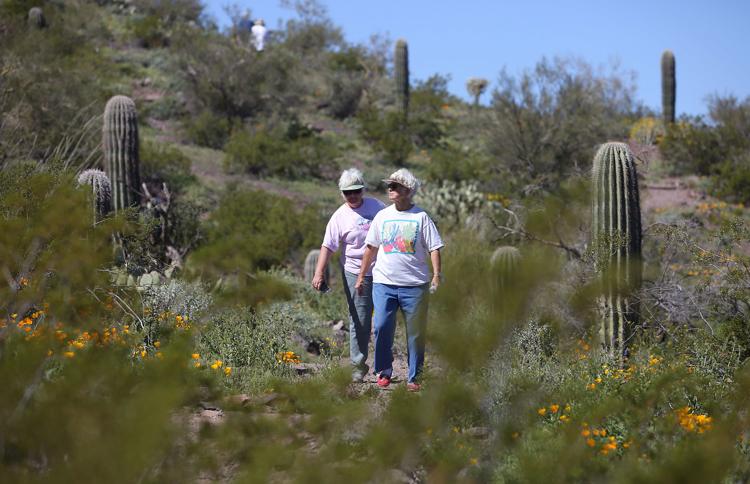 Picacho Peak blooms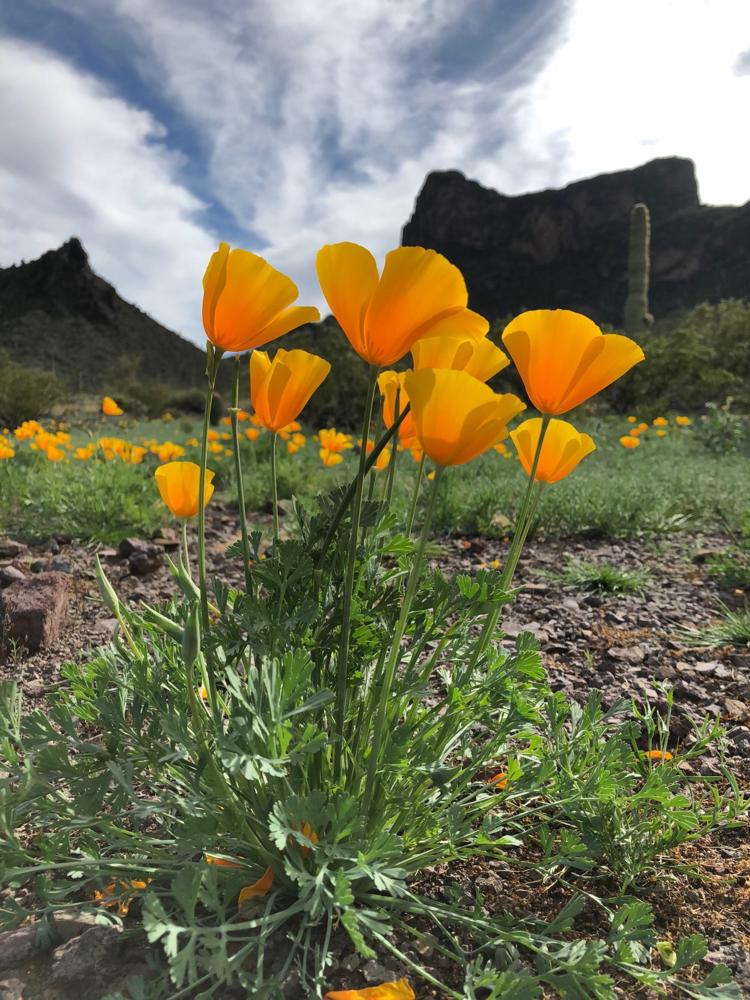 Poppies on SR 86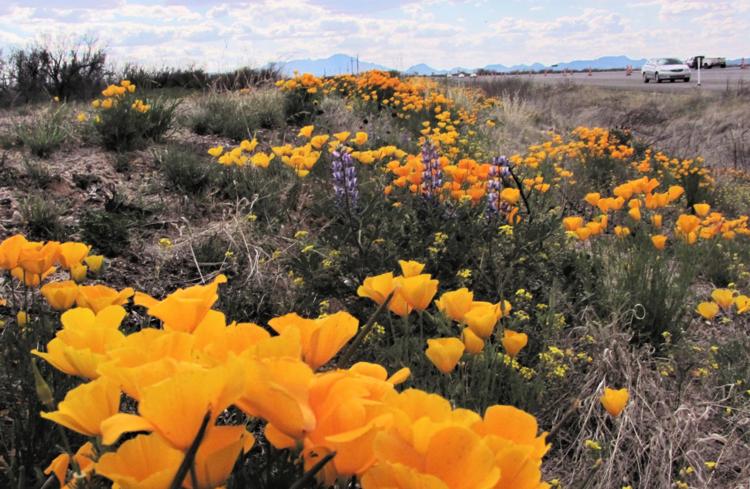 Vast carpets of wildflowers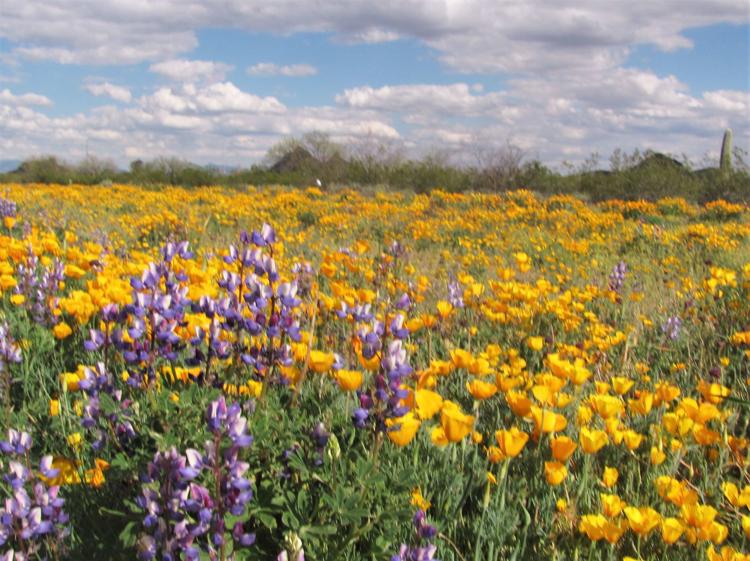 Carpets of wildflowers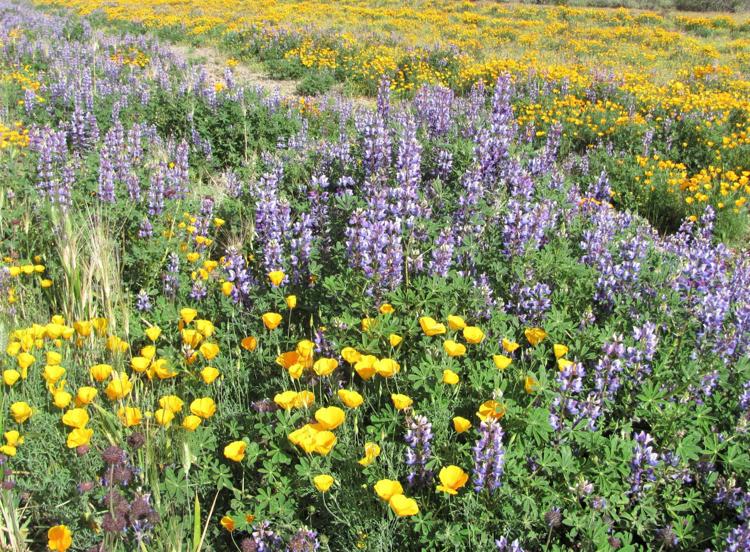 Wildflowers trail side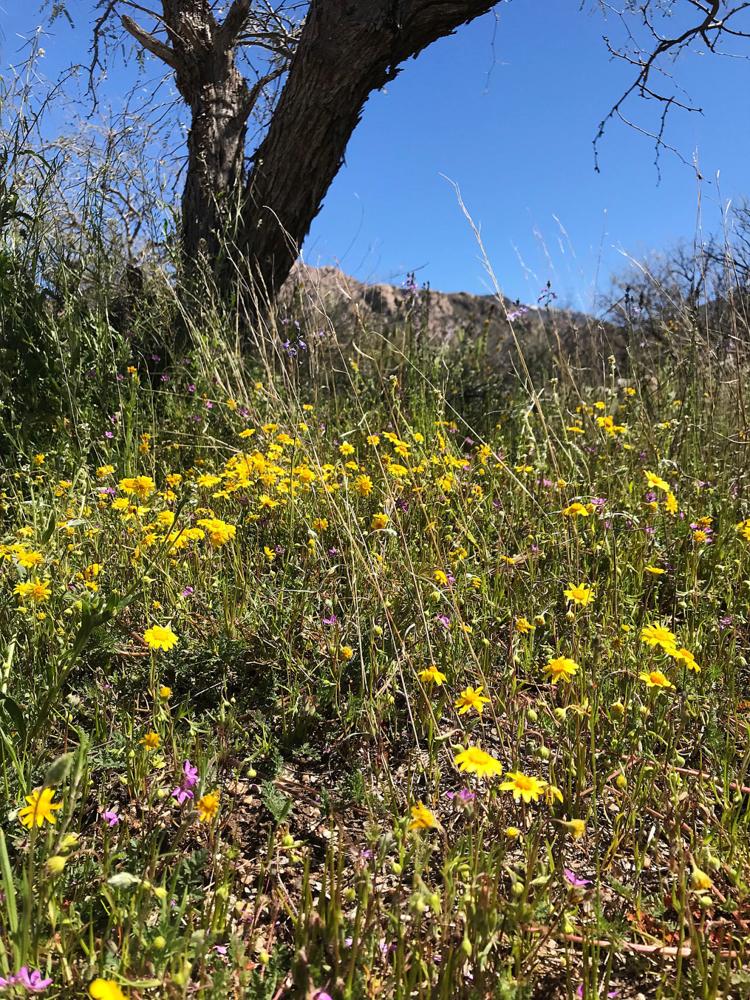 Wildflowers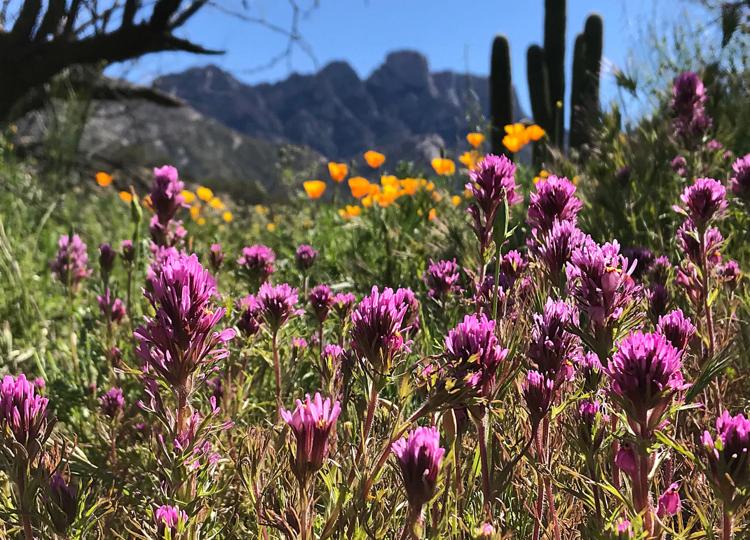 Wildflowers and saguaro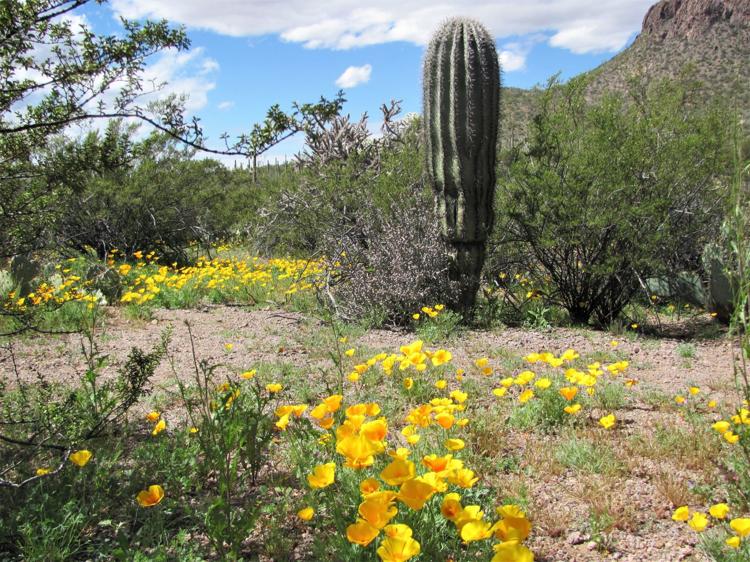 Blue lupine
Hikers and wildflowers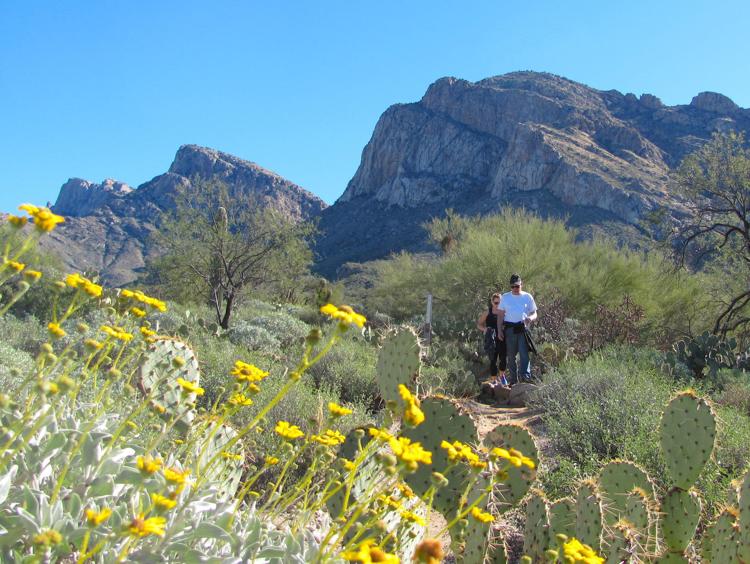 Poppies in bloom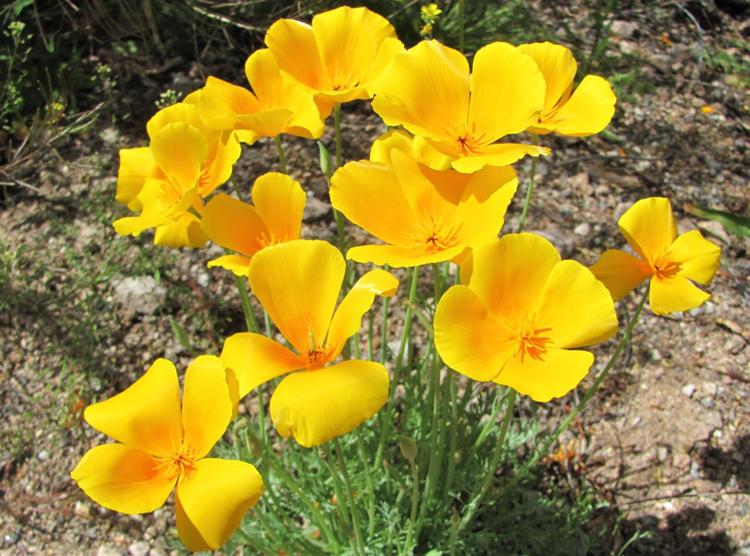 Gold poppies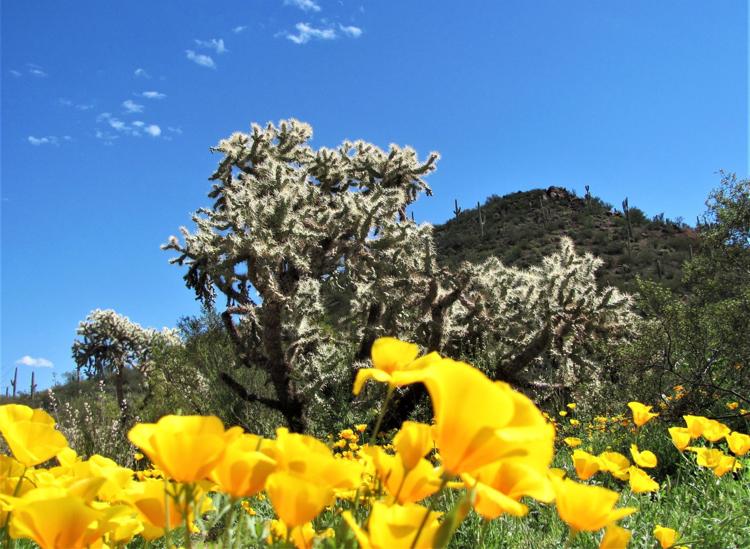 Carpet of poppies