Our season of wondrous wildflowers continues.
Just as some desert areas are passing their peak, a fresh barrage of blooms is carpeting hillsides in lower reaches of the Catalina Mountains.
One place to see hues of blue, yellow, purple, white and more is along the Babad Do'ag Trail, which begins at the 2.6-mile point on the Catalina Highway northeast of Tucson.
The name of the 2.1-mile trail means "Frog Mountain" in the Tohono O'odham language. It's the tribe's traditional name for the Catalina Mountains.
Beginning at a trailhead at an altitude of 3,550 feet, the route leads first through classic Sonoran Desert terrain, then along the side of a stream-cut canyon, and finally to a 4,700-foot knoll on a ridge with expansive views of canyons, mountains and the Tucson valley.
But competing with those distant views this week are the colorful wild blooms, which are especially abundant along lower reaches of the trail.
Most evident are brittlebush plants with bright yellow flowers growing profusely on saguaro-studded slopes.
Hikers also pass many pink-hued fairy duster blooms, which stand out in bright contrast with the drab colors of many desert plants.
Desert chicory plants sport brilliant white blooms, sometimes surrounded by assorted small yellow flowers.
Far less common along the trail, but well worth seeking out, are the deep-blue blooms of delphinium, also known as larkspur.
Also along the way, hikers might spot blue lupines, a few gold poppies, pink penstemons and assorted bushy plants with purple flowers.
27 spectacular photos of spring wildflowers around Tucson
Spring Wildflowers
Spring Wildflowers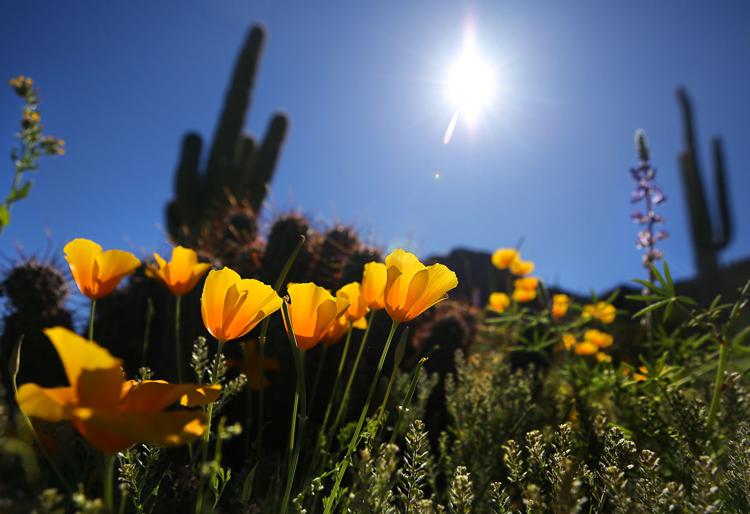 Spring Wildflowers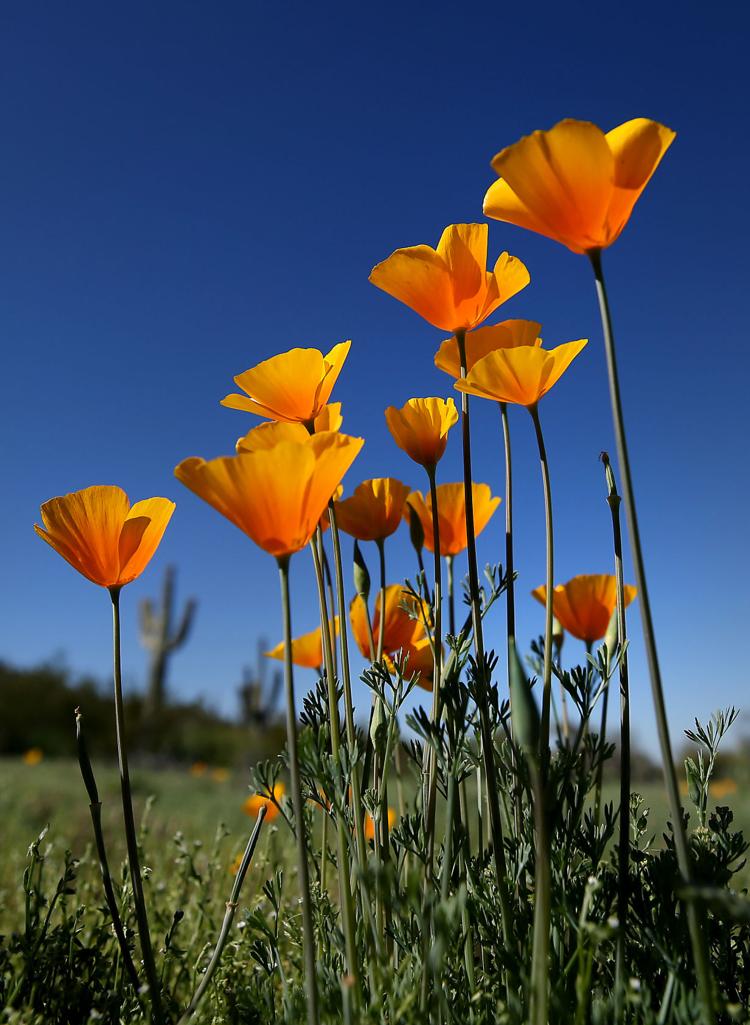 Spring Wildflowers
Spring Wildflowers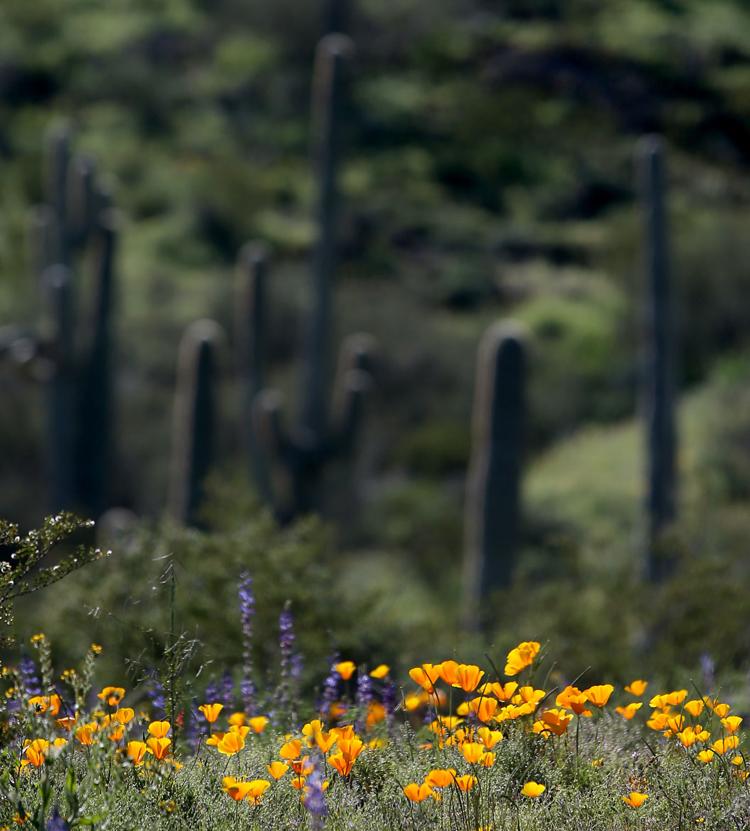 Spring Wildflowers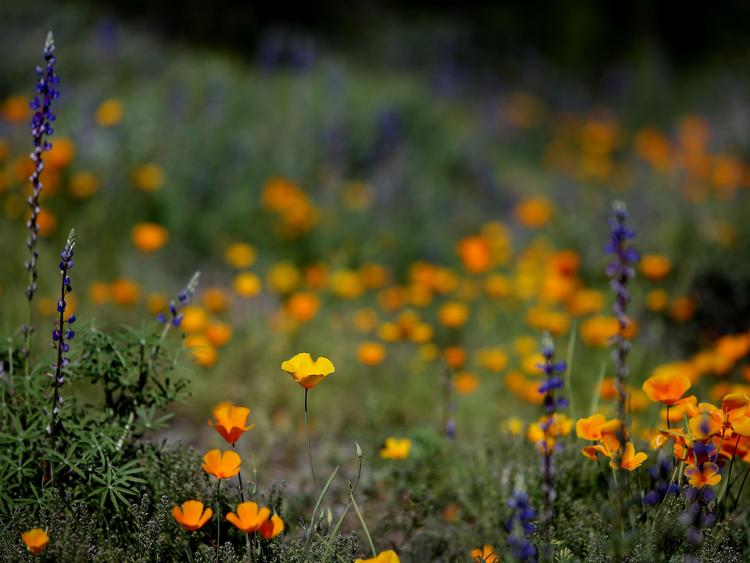 Spring Wildflowers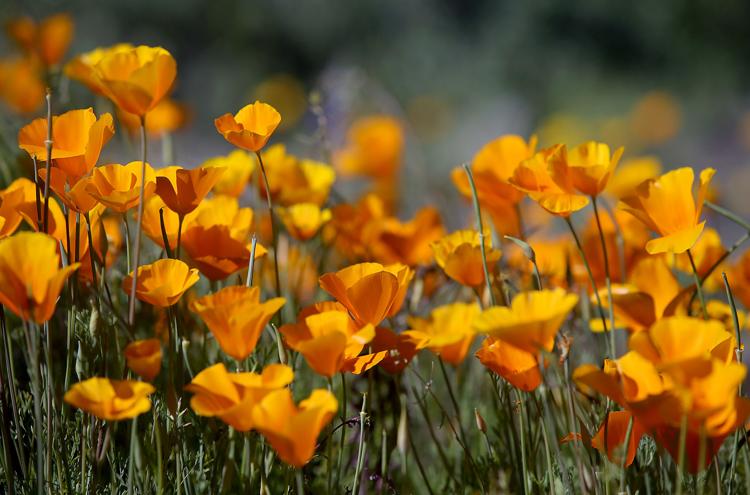 Spring Wildflowers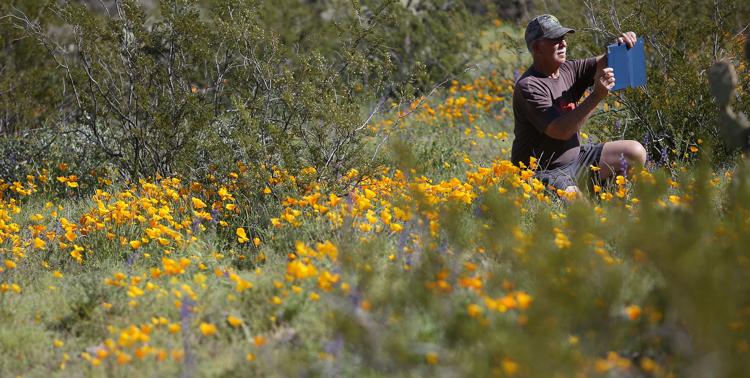 Spring Wildflowers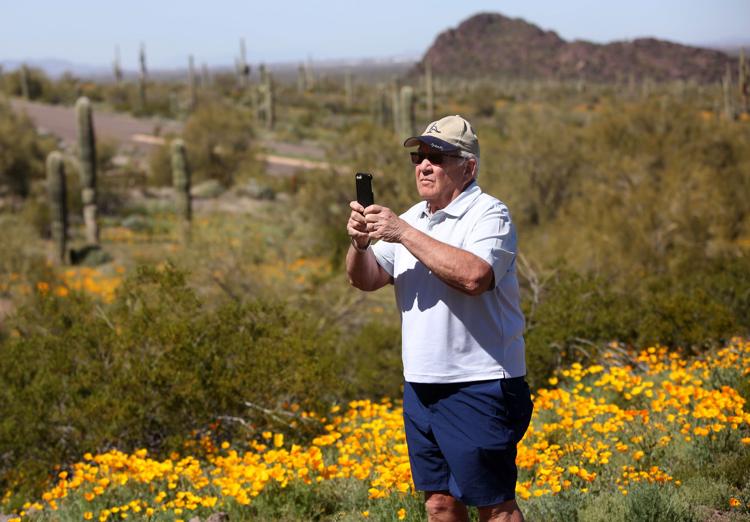 Spring Wildflowers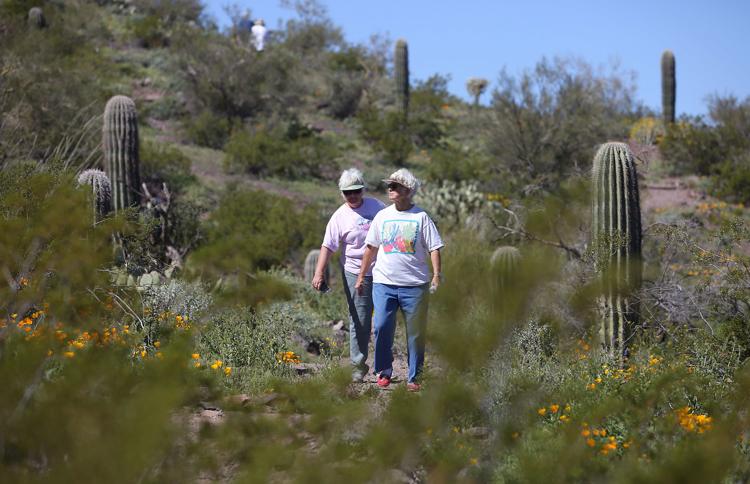 Picacho Peak blooms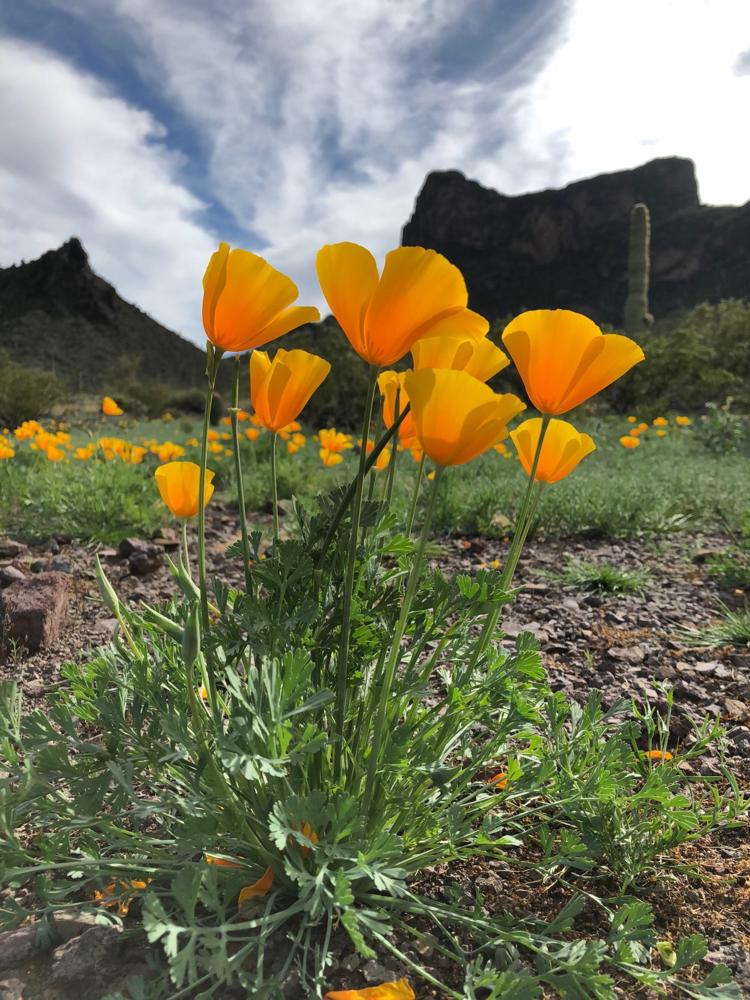 Poppies on SR 86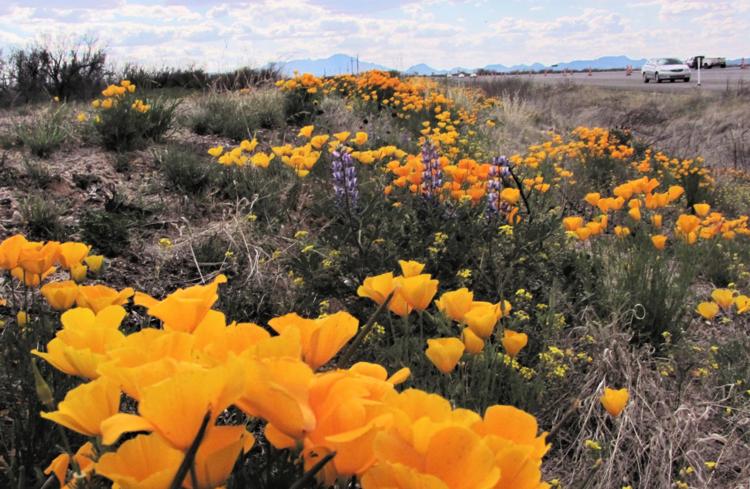 Vast carpets of wildflowers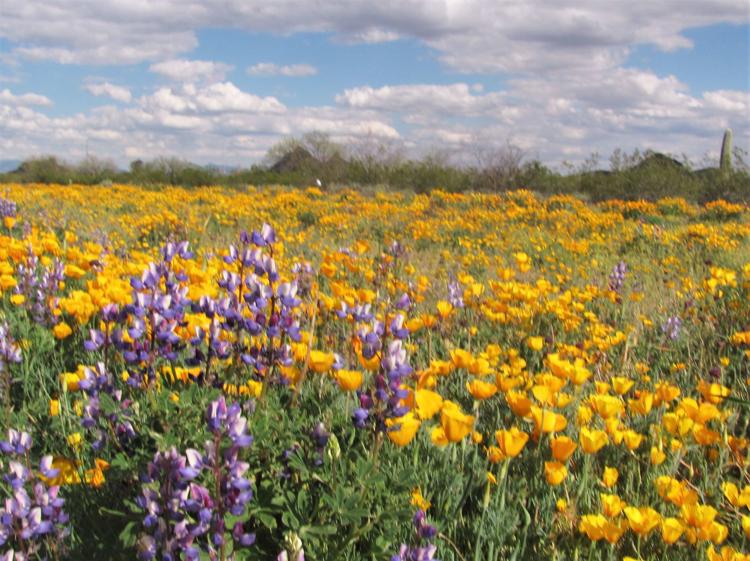 Carpets of wildflowers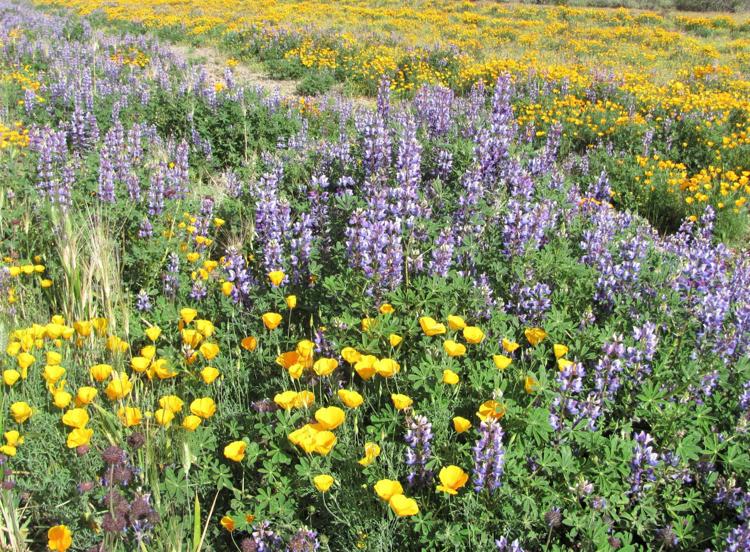 Wildflowers trail side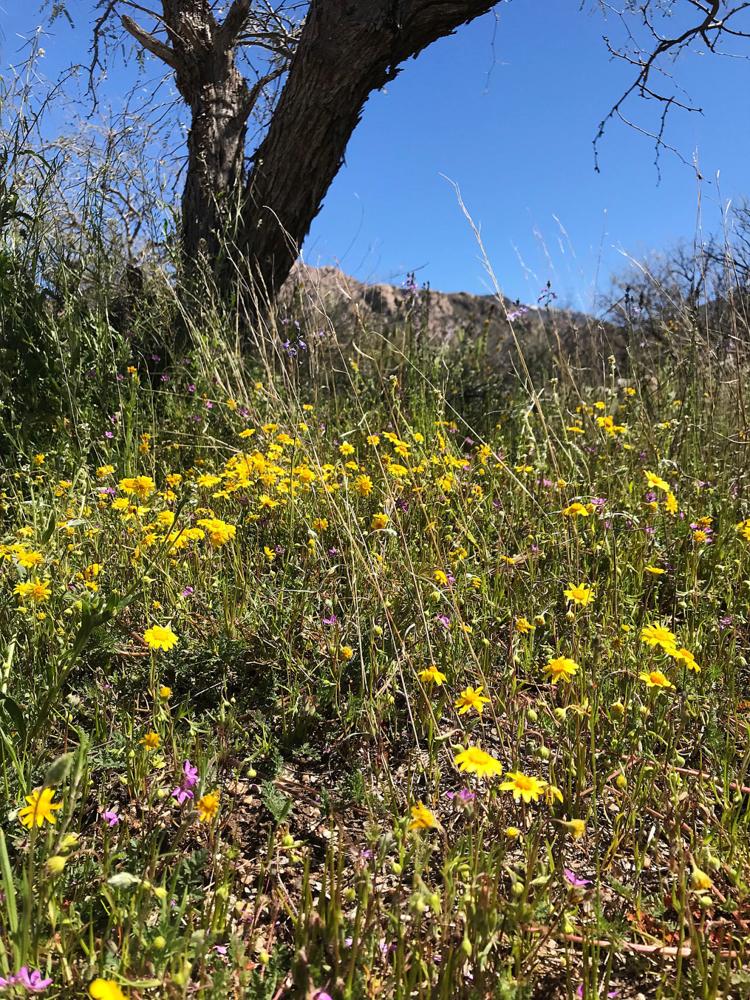 Wildflowers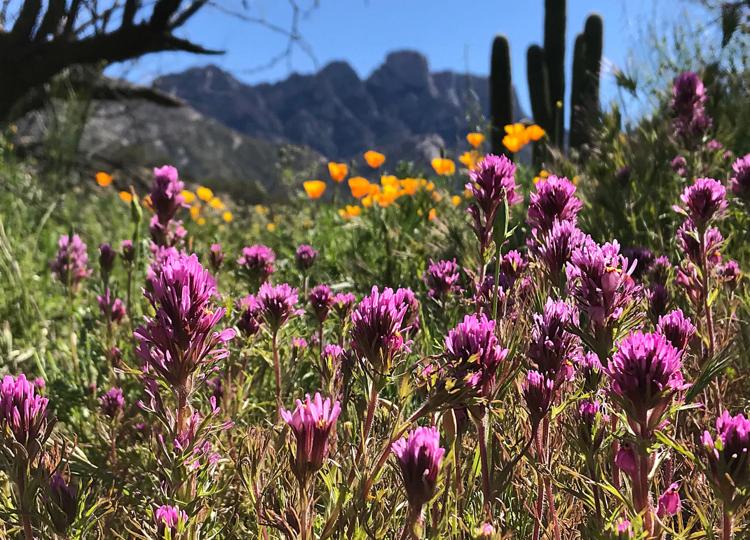 Saguaro National Park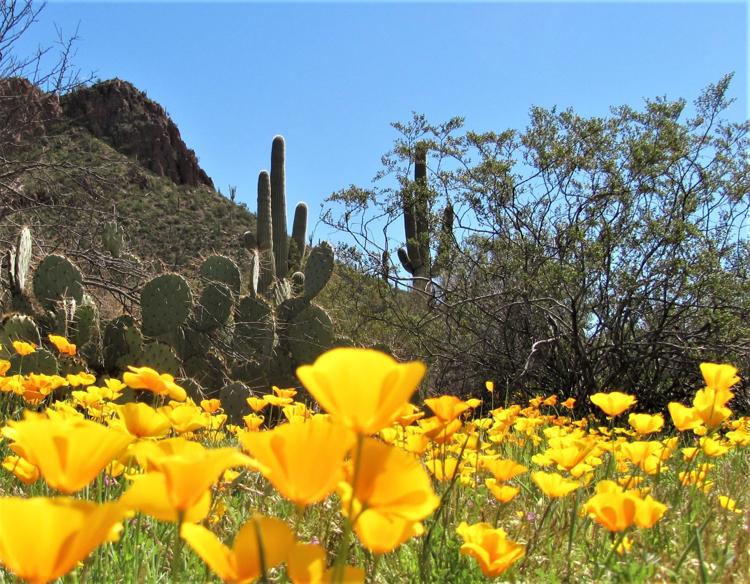 Wildflowers and saguaro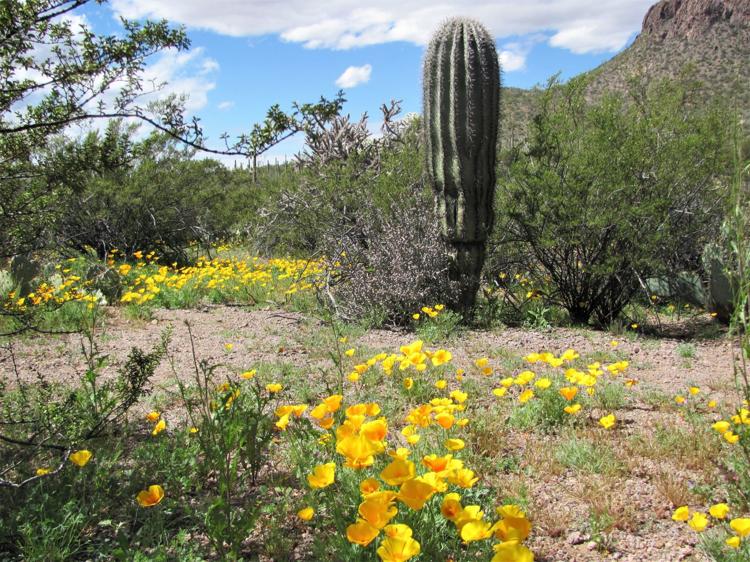 Blue lupine
Hikers and wildflowers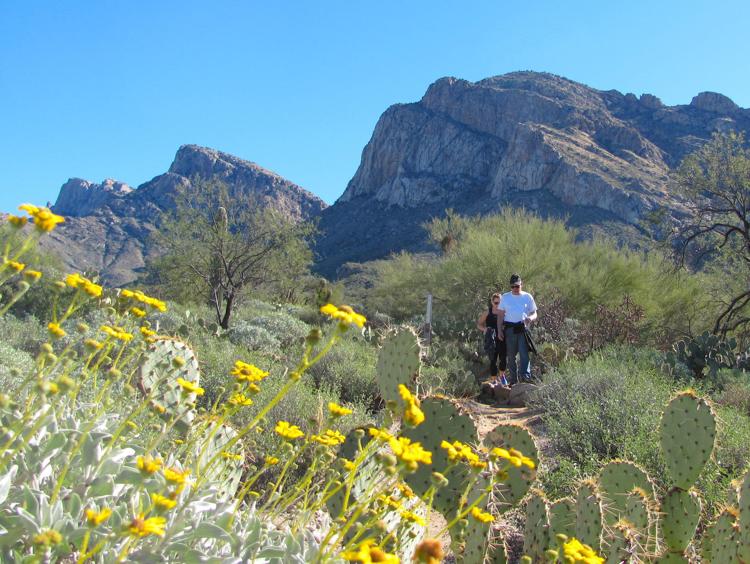 Poppies in bloom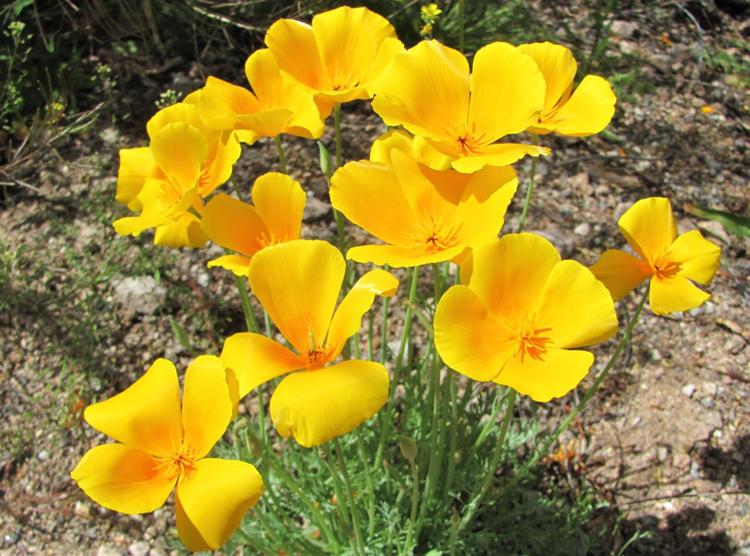 Gold poppies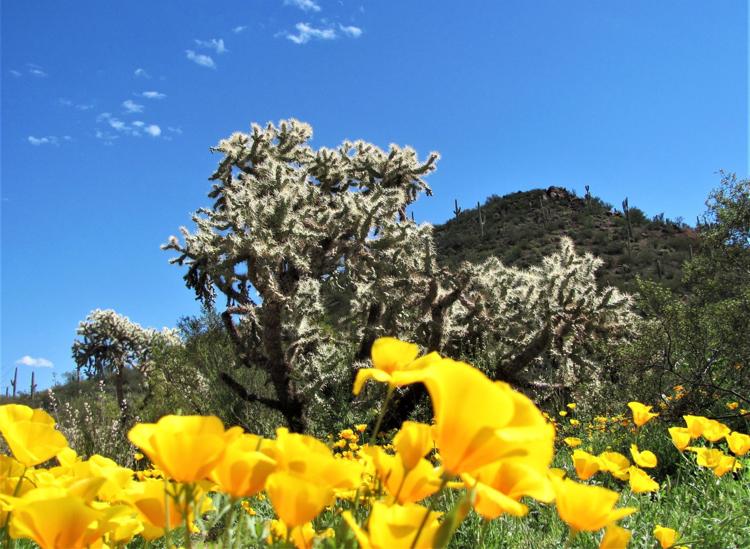 Carpet of poppies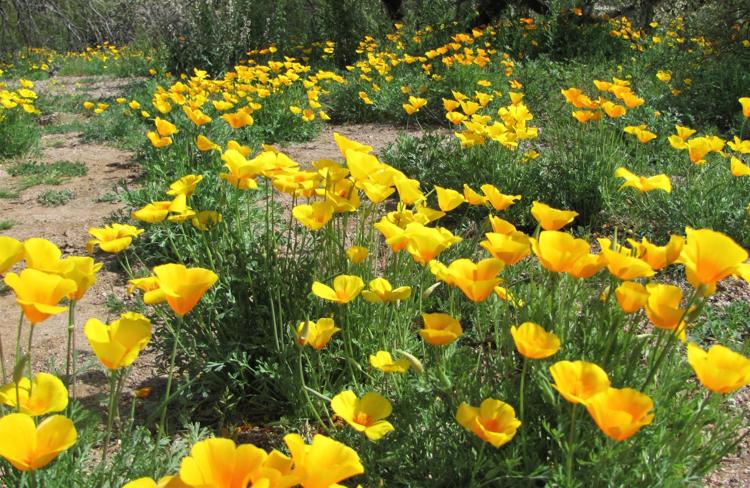 Contact reporter Doug Kreutz at dkreutz@tucson.com or at 573-4192. On Twitter: @DouglasKreutz
Be the first to know
Get local news delivered to your inbox!