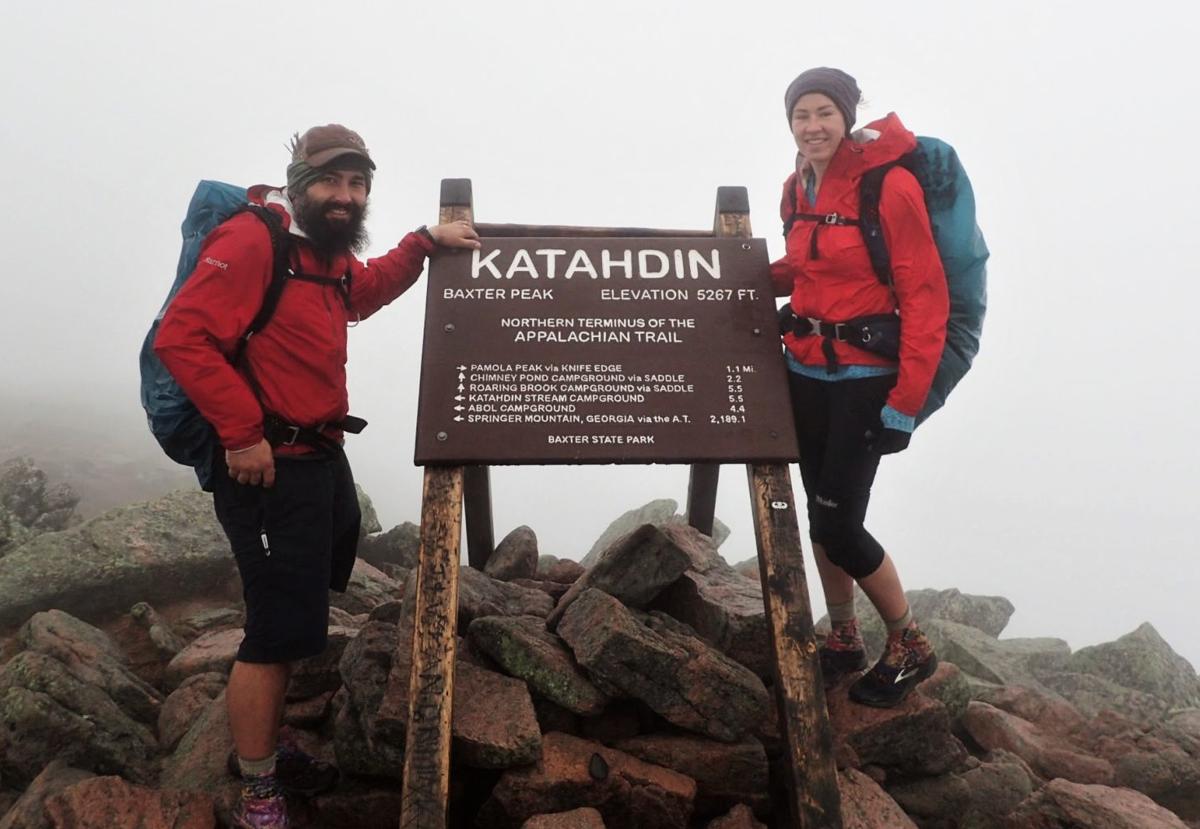 Hike a 2,190-mile trail one summer. Trek a 2,650-mile trail the next year. And follow up by knocking off a 2,800-mile trail on the third year.
Tucsonans Megan McGowan and Paul Hammond thought hiking those 7,640 miles sounded like an excellent idea.
And so they completed straight-through hikes on the Appalachian Trail, the Pacific Crest Trail and the Continental Divide Trail from 2016 through 2018.
Completing those three magnificent long trails — known to long-distance hikers as the "triple crown" — posed daunting challenges, but McGowan, 35, and Hammond, 38, always found a way to keep moving.
"It's about getting used to that lifestyle and the mental challenge" of moving day in and day out, often camping along the trails, said Hammond.
McGowan acknowledged: "There are definitely days when you want to lie in bed, drink coffee and watch television, but instead you are walking uphill."
The couple, who have been married since 2013, don't offer grand explanations for their long trail journeys. They just take those journeys — and from all appearances they accept grueling challenges and grand experiences in stride.
They maintain a website — hikinghammonds.com — with a wealth of nuts-and-bolts information for those who might want to follow in at least a few of their footsteps.
McGowan, who is an associate team leader at a Whole Foods market, and Hammond, who works at the Summit Hut outdoor gear stores, described some of the ups and downs on the three long trails.
APPALACHIAN TRAIL
The couple's hike from end to end on this world-famous 2,190-mile trail from Georgia to Maine took place from April 1 to Sept. 28 in 2016.
"I'd say it rained 30 percent of the days," McGowan said.
"And it was always humid," Hammond said. "You could feel sweat on every part of your body."
And, he added, "The Appalachian Trail is always steep and never flat."
Said McGowan: "The White Mountains (along the way) were pretty tough."
The two encountered many fellow trail travelers while trekking under a green canopy of trees.
"My favorite part of the Appalachian Trail was the social aspect," Hammond said. "We met a lot of interesting people."
The trail was long and steep, but it wasn't a forced march.
"We took some 'zero days'" — rest days when no miles were covered, McGowan said.
The two camped most nights, but also stayed in some trail shelters and occasional hotels that were near the trail.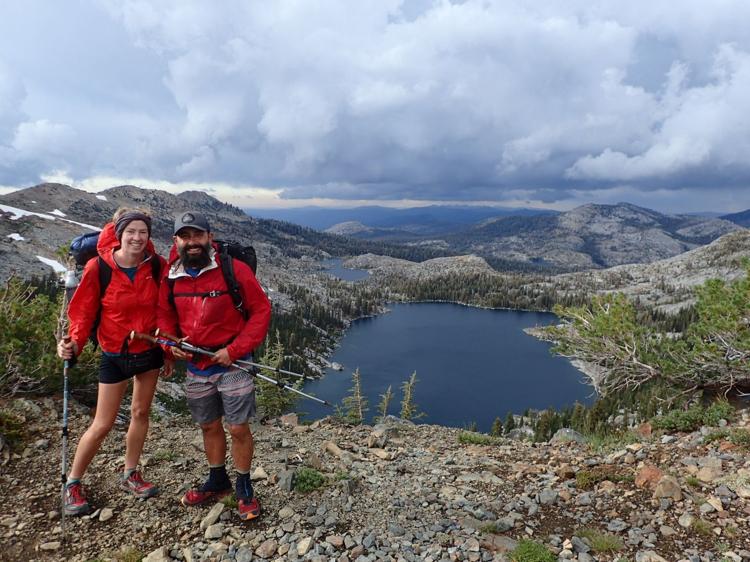 PACIFIC CREST TRAIL
The couple trekked this 2,650-mile trail from the Mexican border in California through Oregon and Washington to the Canadian border at British Columbia. Their journey extended from May 5 to Sept. 29 in 2017.
"There was such a diversity of scenery," McGowan said. "We started in the desert, hiked in the Sierra Nevada Mountains in Oregon and the North Cascades (Mountains) in Washington.
"We stopped on top of a mountain and watched a solar eclipse" along the way, she said.
Hammond said they trekked through lots of snow in the mountains.
"And from the summits, you could see forever," he said.
CONTINENTAL DIVIDE TRAIL
McGowan and Hammond hiked the 2,800-mile trail from May 2 to Sept. 4 in 2018 — passing through New Mexico, Colorado, Wyoming, the Idaho-Montana border region and Montana to trail's end at Glacier National Park near the Canadian border.
"There were lots of sections of good trail," McGowan said.
"But some of it was mainly bushwhacking" — not really a trail, Hammond added.
The two learned to travel light — and then lighter.
Their backpack loads weighed about 15 pounds on the Appalachian Trail. By the time of their trek on the Continental Divide Trail, they had the weight down to about 10 pounds, not including water.
One key to weight savings: "Our tent weighed 22 ounces," McGowan said. "We used our trekking poles" as tent poles.
She said they sometimes had "aches and pains" from long days of hiking on each of the trails.
"But you just deal with that and keep going," McGowan said. "It eventually starts to get better. The human body is pretty amazing in its ability to heal."
Unlike some long-distance hikers who are separated — sometimes by miles — from their companions, the treks have been journeys of togetherness for the Tucson couple.
"We stayed within shouting distance or sight of each other," McGowan said.
"And we slept together every single night," said Hammond.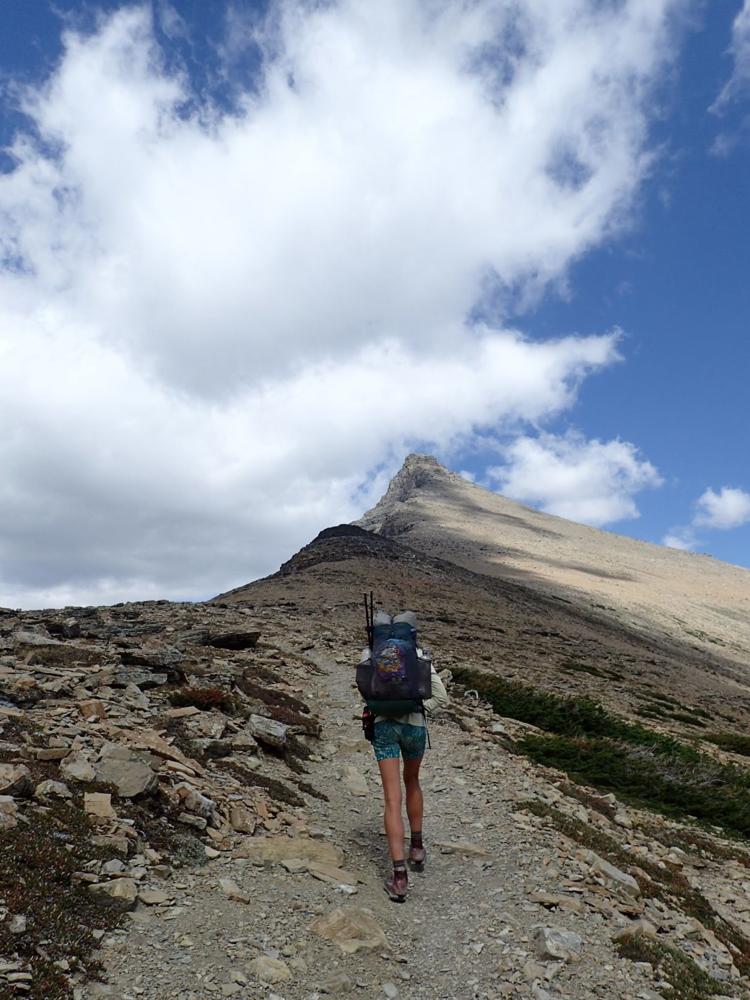 Contact reporter Doug Kreutz at dkreutz@tucson.com or at 573-4192. On Twitter: @DouglasKreutz