Arizona Pistachio Nursery
2880 W Freer Dr
Tucson
,
AZ
85742
Last Updated: January 16, 2018
About Arizona Pistachio Nursery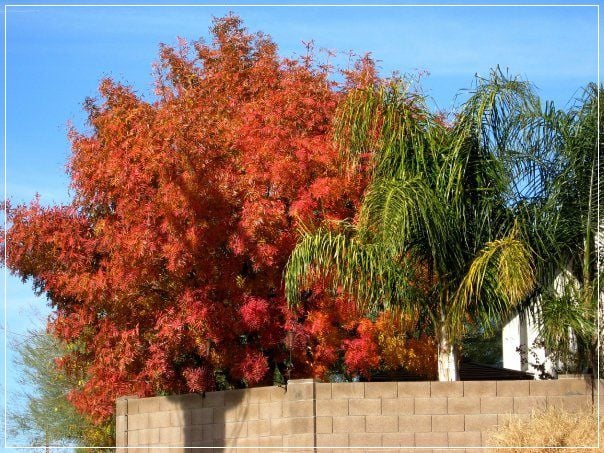 Arizona Pistachio Nursery is the proud HOME of the RED PUSH PISTACHE Ornamental Shade Tree. APN has been raising Pistachio trees since 1971 and at the same location in Tucson since 1978 after moving from Phoenix. We are a Southwestern BBB Accredited Business and members of the Arizona Nursery Association.

The RED PUSH PISTACHE treats you in the fall of the year with some beautiful leaf colors of various shades of REDS and YELLOWS with each tree varying from year to year. They get their name of RED PUSH from the fact the new growth pushes red and then turns dark green as it ages. These are a hybrid tree which are cold hardy to 0 degrees and very flexible so they will with stand the winds very, very well. We grow all our trees from seed and have a capacity to raise 100,000 + trees per year.

If your local area nursery does not carry the RED PUSH PISTACHE ask them to get them for you or stop by and view our selection. We are a RETAIL and WHOLESALE NURSERY.

RED PUSH PISTACHE FEATURES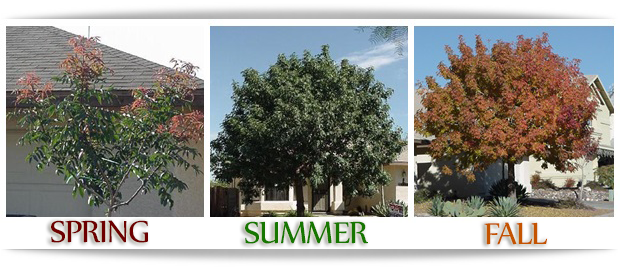 ☼ Hybrid Vigor (Atlantica X Integerrima) - Not a Chinensis
☼ New Growth Pushes Red
☼ Deciduous
☼ Strong & Flexible
☼ Deep Rooting with Deep Watering
☼ Full Sun
☼ Drought Tolerant after Established
☼ Great Fall Color
☼ Hardy to 0 Degrees F.(if not prolonged)
☼ Verticillium Wilt Resistant
☼ Moderate Growth Rate
☼ Long Lived
☼ Size at maturity; 25' to 40' High, 20' to 30' Wide
☼ Not known to be allergenic
☼ Approved by AZ Dept. of Water Resources for Moderate Water use for the Tucson Active management Area
☼ Used in several road beautification projects by ADOT

Accepts:

Cash

Check

Discover

MasterCard

Visa
Red Push trees provide great shade throughout the summer months and have a great fall color sure to compliment your yard! It is a proven fact that a new and improved landscape can increase the value of your home and one of the best ways to do that is to plant trees for shade and beauty.
They are also drought and temperature tolerant making sure that you can keep them around for many years to come! These trees are also "clean", and not like others that drop seed pods, leaves, and branches all over your yard. Stop by our nursery to check out our great selection of trees! 520-742-2241