Founded by Pima County Interfaith Council in 1998 and incorporated in 2004 as a public, not-for-profit 501 (c)(3) corporation, JobPath is a workforce development program that provides opportunities for underserved Pima County adult residents to achieve financial independence through improved education and training in local, high-demand areas that lead to high wage careers.
JobPath's mission is to demonstrate that social and economic benefits can be achieved through long-term training for those who otherwise would not have the opportunity.
This is critical because by 2020 two-thirds of the jobs in Arizona will require some type of higher education (source: achieve60az.com), yet 69% of Pima County adults ages 25 and older do NOT possess any post-secondary degree (source: U.S. Census Bureau's American Community Survey).
JobPath's vision is to eliminate poverty and close the workforce skills gap by supporting local talent through job training and education that leads to financial independence, while providing highly skilled, high quality JobPath graduates to meet employer demand in Pima County.
The struggle to attain economic equity for the underserved is evident. Developing highly skilled employees who can then earn a livable wage means that the playing field can be more equitable. When JobPath participants achieve financial independence, they experience choice. They can choose a job that will pay them their worth; they can choose to save for their futures; and they can choose to provide a foundation for their children.
JobPath exists to level the playing field and to allow everyone the same opportunity of choice.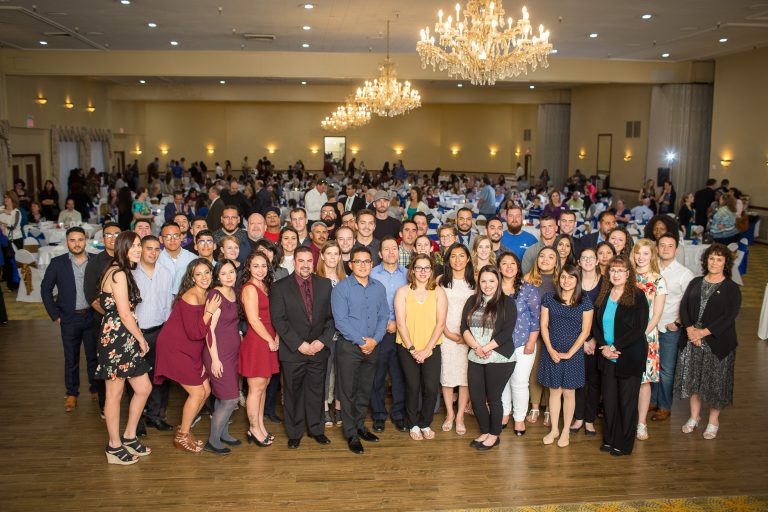 History
JobPath was created in 1998 by the Pima County Interfaith Council (PCIC), a local affiliate of the Industrial Areas Foundation, and by local business leaders who found that while businesses in Tucson/Pima County were struggling to find skilled employees to meet their workforce needs, many adults were working two minimum wage jobs to support their families. Community leaders advocated for JobPath funding to help meet the urgent community need for skilled workers through education and job training programs.
Today, JobPath continues to work with community employers to identify current and projected career areas that demand skilled workers – while sponsoring individuals on educational paths to meet those demands.