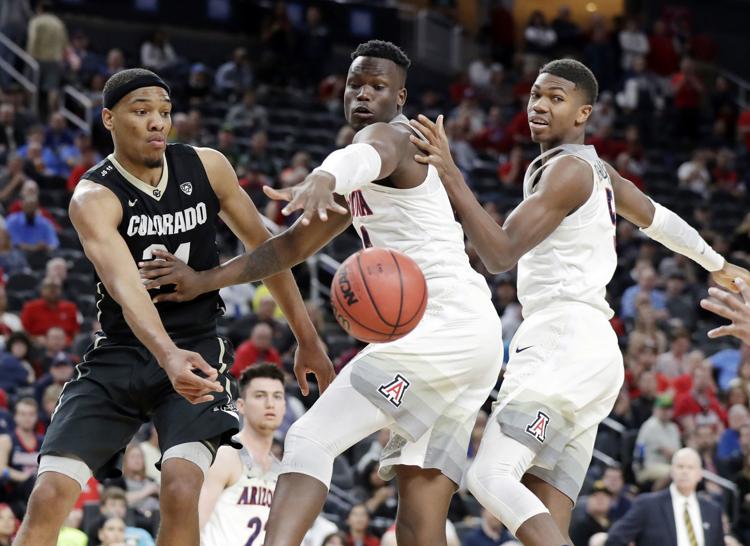 The first two major college basketball annuals in circulation tell different stories about the 2018-19 Wildcats: While Athlon Sports picks the Wildcats to finish sixth in the Pac-12, with none of Arizona's players listed among the top 100 in college basketball, Lindy's ranked the Wildcats No. 16 nationally and second behind Oregon in the Pac-12.
And while Athlon has the Wildcats in the NIT, Lindy's projected UA to reach the NCAA Sweet 16.
"We know... we are way higher on this team than anybody else," Lindy's wrote. "We're going to get crushed for it, but here's our guess: This roster gets (UA coach Sean) Miller back to his grittier Xavier days, when it was more about defensive toughness and cohesion, and less about getting a bunch of McDonalds All-Americans on the same page."
Neither publication listed any UA players on its first- or second- all-Pac-12 teams, but guard Justin Coleman made Lindy's third team while fellow grad transfer Ryan Luther made Athlon's third team.
Athlon also picked Luther the league's newcomer of the year while Lindy's went with Oregon freshman center Bol Bol.
Among its Top 25, Athlon picked Oregon No. 17, Washington 20 and UCLA 21 out of the Pac-12. Lindy's had Oregon 13th, UA 16th and UCLA No. 22.