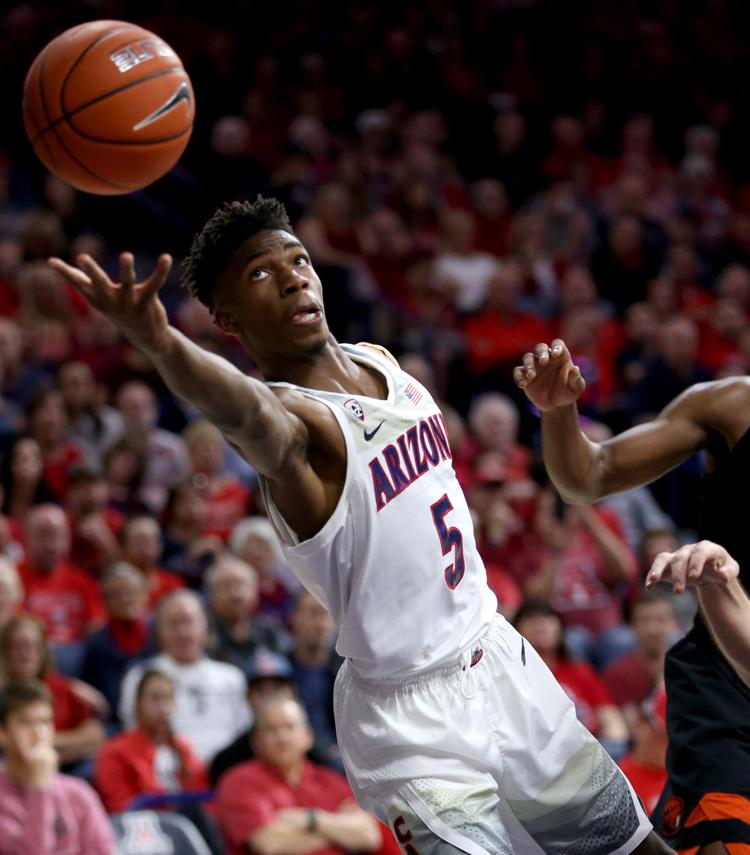 Because he's the Wildcats' leading scorer, sophomore wing Brandon Randolph draws a lot of attention from opposing defenses.
That's part of the reason why Miller says his shooting is off, with Randolph missing 17 of 20 shots he took last weekend against the Washington schools.
"It's different to come off the bench on a talented team and be the starter, the player playing the most minutes," Miller said. "You're kind of the hunted on the other team's scouting report. They're going to go to great lengths to make things hard for you. That's also something he's learning and we're trying to help him with."
Miller said he's also trying to work with Randolph in being consistent with the way he shoots the ball, similar to how Allonzo Trier progressed during his three-year UA career.
Trier was "a driver, a capable shooter (early in his UA career) but he worked so hard on his shooting and then he worked hard on how to be smart on his shooting," Miller said.
"He had a routine. His footwork was identical on every shot that he shot. And he didn't deviate from it and over time that works out.
"Brandon in that same process of learning now important it is to shoot the ball one way before and after practice and then shot selection is big, too. The more wide-open shots you take, the higher percentage that you can make and you forget how young of a guy he is, and the experience level playing against these different defenses."