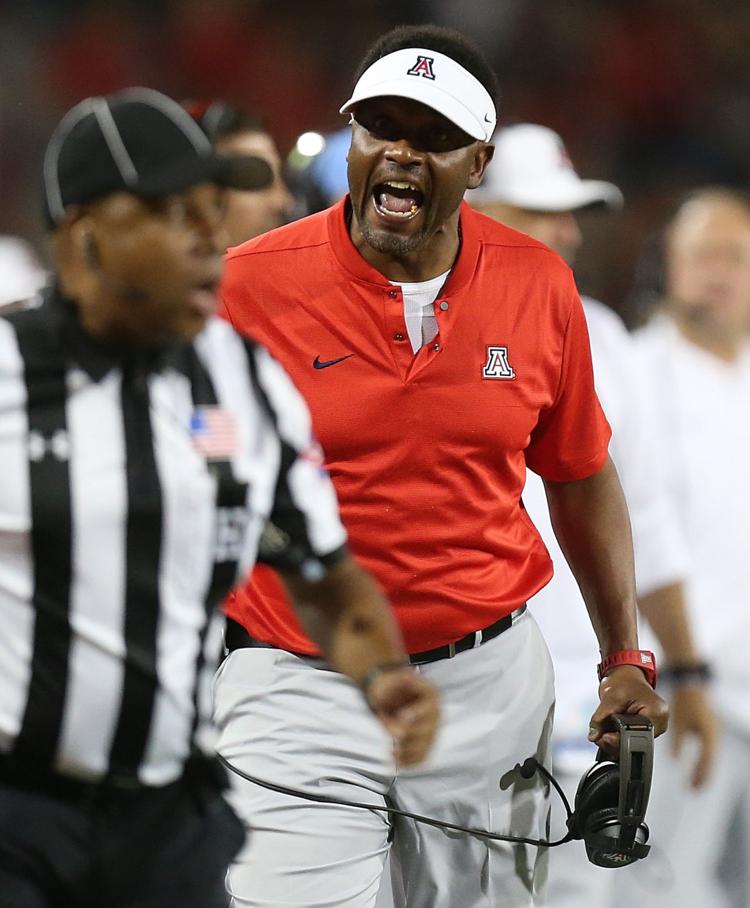 Arizona Wildcats coaches continue to recruit on all cylinders, despite — or maybe because of — the team's early struggles.
Offensive line coach Joe Gilbert spent Friday night at Marana High School, where he watched offensive tackle and UA commit Jordan Morgan. Morgan, who received an offer from USC earlier in the day, took on another one of the state's best players, Gilbert Williams Field safety Noa Pola-Gates.
A week ago, receivers coach Taylor Mazzone visited Houston St. Pius X quarterback Grant Gunnell, another UA commit, during his high school game. Gunnell is visiting Tucson this weekend: He watched Saturday's game between the UA and Southern Utah along with a handful of his high school teammates. One of them, fullback Bruno Forestieri, is already committed to Army. Other St. Pius X players in town Saturday included 6-foot-7-inch offensive tackle Barrett Brock, running back Tate Jernigan and defensive end Lucas Robertson.