Republican candidate for CD2 Lea Marquez Peterson
Lea Márquez-Peterson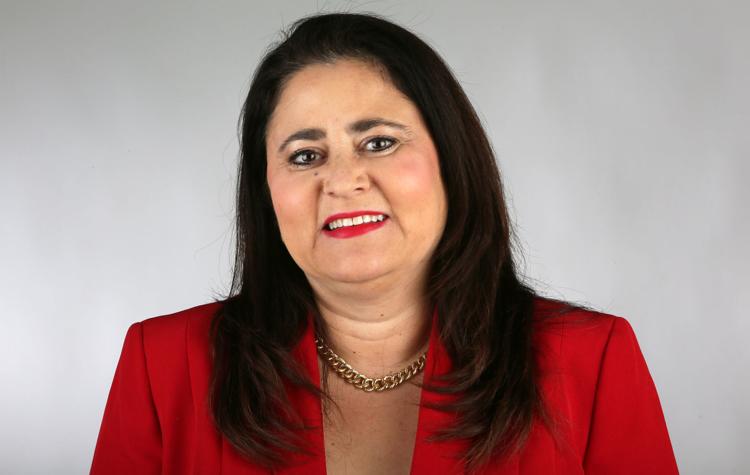 Who endorses Lea Marquez Peterson (R) for Congress in District 2?
(The list is updated regularly, as information is made available to the Star by candidates or groups issuing endorsements. Send details to sgassen@tucson.com)
Lea Marquez Peterson's statement
Name: Lea Marquez Peterson
Race: CD 2
Party affiliation: Republican
Statement:
I've called Southern Arizona home for over 40 years, and I'm passionate about our district. For the past 9 years, I've had the honor of serving as President & CEO of the Tucson Hispanic Chamber and I've proven to be an effective advocate and problem solver for Southern Arizona. During this time, I've led the chamber through incredible growth from about 300-member businesses to over 1,800 currently. I'm proud that it's now the largest Chamber of Commerce in Southern Arizona with offices in Sierra Vista, Douglas and Nogales. I believe strongly that we need more people in Washington that come from business backgrounds and less career politicians.
I'm running for Congress to help improve our regional economy, making sure we're not left behind while Maricopa County grows. I'm running to support our military infrastructure that accounts for over 5 billion in economic activity in our region, and I'm running to ensure our communities are safe. Border security is important for Southern Arizona, especially our border communities. I support an "all of the above" approach at our southern border. We must protect our citizens and I support building a wall where we can, increased surveillance technology and more border patrol. Meanwhile, our Border Sheriffs need more resources to protect their communities and aid our border patrol. We also must reform our immigration system and I support a legal solution for our Dreamers that does not include amnesty.
I want to use my experience as a business and community leader to get things done for the 2nd District. I have the background and experience necessary to build consensus among different groups and get results for the district. I'm not going to Washington to participate in political games, I'm going to represent my home and improve the lives of everyone in it.