Republican candidate for CD1 Wendy Rogers
Wendy Rogers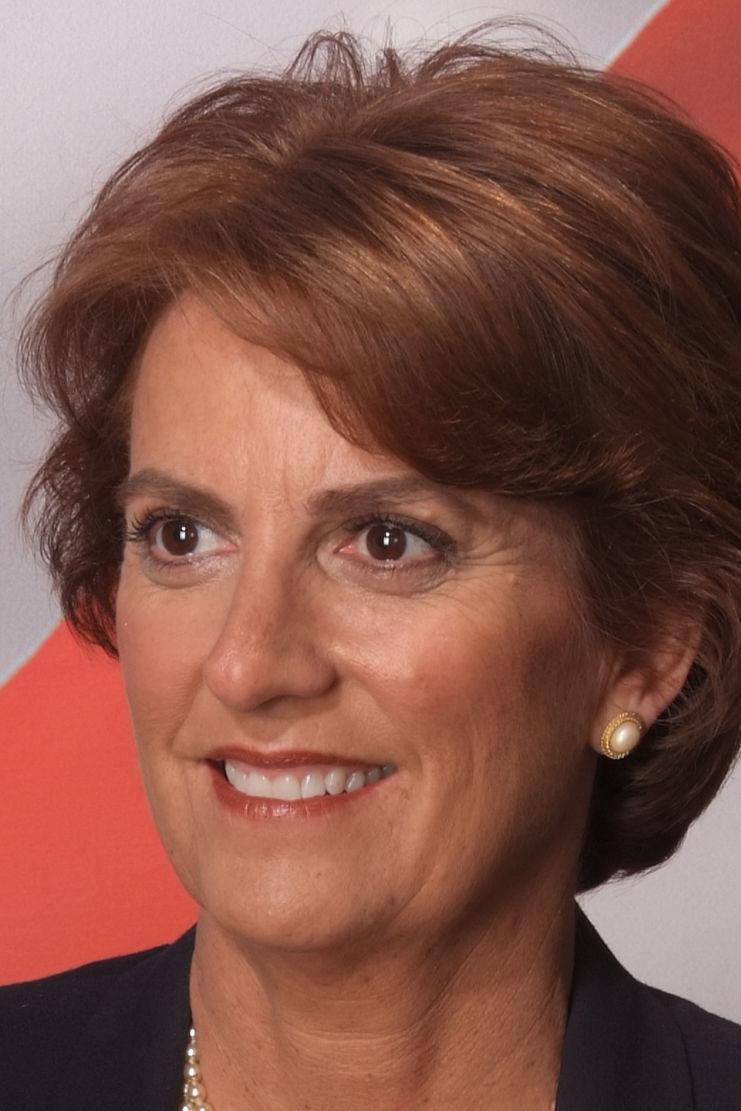 Who endorses Wendy Rogers (R) for Congress in District 1?
(The list is updated regularly, as information is made available to the Star by candidates or groups issuing endorsements. Send details to sgassen@tucson.com)
ALIPAC - Americans for Legal Immigration
Americans for Firearms Rights PAC
A.P. Lincoln - Former Reagan Administration Official
Chris Taylor - Stafford City Councilman
Jose Angel Medina - Miami City Councilman
Anthony "Andy" Estrada - Casa Grande City Council Candidate
Rowle P. Simmons - Yavapai Board of Supervisors
Danny Smith - Graham County Arizona Board of Supervisors
Phil Hanson - Former City Councilman Springerville
Barry Weller - Former Apache County Supervisor/GOP Chairman of Apache County
Steve West - Town Manager Springerville
Jorge Rivas - Sammy's Mexican Grill Owner, Saddlebrooke's Trump Restaurant
Marty Hermanson - Former GOP Chairman Pinal County
Doyel Shamley - Former Apache County Supervisor
Rick Fernau - First Elected Mayor of Show Low
Don Carter - 1st Chair LD-11, Former Tea Party President of Graham County
Terrie Frankel - USO Performer and one of the original Doublemint Twins
Rodger Ely - Williams Kiwanis president, Williams Sportsmans Club, Military Order of the Purple Heart
Bryce Hamblin - Mayor of Eagar
Steve Erhart - Vice Mayor of Eagar
Anne Neeter, Esq. - Retired Corporate and Technology Attorney
Brian & Erica Marion - Trump Supporters
Lee & Kathy Murdock - Apache County Residents
Mace Bravin - Educator from Tucson
Mirando Kenter - 2nd Amendment Supporter
Rick Cunnington - Arizona conservative
Robert Alan Ward - Author, Show Low
Dr. Ronald Watanabe, BS Pharm, DC - Pinetop
Jay Darrow
Mitzi Allison
Warren Allison
Alfred Altumada
Tawnya Amato
Sam Amato
Debbie Anglemyer
Douglas Anglemyer
Beverly Augsburg
Guy Augsburg
Alex Baker
Mike Beeson
Jim Bereg
Dan Beste
Burce Bloomquist
Dyson Boatman
Lynda Bradley
Jim Brost
Amy Brown
Wendy Brown
Rex Bryce
Valene Bryce
Pam Burgo
Cor Carpenter
Tisa Carpenter
Norman Carter
Steve Carvajal
Belinda Carvajal
George Castillo
Diane Cauthec
Lynn Cherry
Criquette Clark
Bob Clark
Lindsey Colemin
Paula Craig
Linda Dale
Bob Daley
Mark Daniel
Marie DeClue
Paul Dinno
Bill Edward
Michael Elson
Bonnie England
Nancy Esselman
Douglas Evans
Naomi Evans
Christina Fawcett
Ken Fitschen
Thomas Floyd
Gloria Fuqua
Lorraine Gardner
Bob Gawcik
Andre Gilomen
Jeff Gott
Roxann Granger
Zander Graul
Ted Haqemo
Jane Harris
Mark Hill
Steve Hunt
Chris Hunt
Anne Ingram
Paul Irvin
Claudia Irvin
Larry Jacobs
Marty Jarvg
Mary Johnson
Candace Joralmon
Robert Joralmon
Tim Justice
Virginia Kacprzak
Nancy Kehret
Mary King
Kathy Klemme
Luise Kortenhoeven
Johnnie Latham
Maggie Lane
Kevin Lawery
Barbara Lee
Melissa Lines
Diane Louison
Wedge Louison
Ruth Luce
Rebecca Macintyre
James Macintyre
John Major
Tulley Mann
Lisa Martinez
Marie McEachen
Merilee McNeese
Joanie Meinen
Phil Mifflin
Carol Mifflin
Susan Mineo
Kristine Mullen
Anne Neeter
Rick Netlons
Steve Nichols
Dianne Nivin
John Osborn
JD Ottmau
Molly Ottmau
Laura Parker
Ed Parker
Eddy M. Parris
Judith Patton
Joy Pearu
Beth Pearu
Greb Penrod
Fred Perea
Linda Perea
Steve Philpott
Michele Philpott
Jim Pickard
Leslie Pickard
Barbara Quayle
Ginger Rea
Kenneth Reid
Chris Repuez
John Rhodes
Tamara Richards
Shauna Richards
Jack Rinne
Mary Rinne
John Russin
Donna Samoqe
Gary Seat
John Skaneski
Couella Smith
Kathy Soper
Alex Thatchoy
Belynde Van Gelder
Bpb Williamson
Carl Tarajkowski
Caroline Williamson
Diane Wahabe
Forrest Walser
James Sureden
Jeff Wolff
Jim Wagner
Joyce Wood
Kathie Walser
Ken Zesk
Larry Turner
Lee Woodward
Marine Woodward
Mark Zamoyski
Bill & Martha M. Winn
Norman Tarajkowski
Patricia Watson
PJ Way
Rick Vollstedt
Robert Ward
Robert Young
Ron Wahabe
Rorey Wolff
Stan Wilkins
Steve Wade
Suzanne Thompson
William W. Thomas
Wendy Rogers' statement
Name: Wendy Rogers
Race: CD 1
Party affiliation: Republican
Statement:
As a twenty year Air Force Veteran, a small businesswoman of twenty-one years and a mother, grandmother I've had many challenges and blessings in my life.
With that I've seen quite a few changes in our country, and not for the better; we had a constant disrespect of the law, and a breakdown in moral society through political correctness.
However with the election of President Donald Trump we're changing that course, because we now have a leader who lets the world know that we will not be taken advantage of.
This is why I'm running, because I want to serve my country again, and I want to stand with President Trump and put America First.
We need to build the wall, end sanctuary cities, defund Planned Parenthood, defend the second amendment, cut spending, and help our veterans.
As a small business owner I know what's it's like to sign the front of a paycheck, I know that we have to make payroll on time, and the challenges that lies upon you. We need someone in Congress who has experience in both the private and public sectors of life, someone whose life reflects that of those she's trying to represent.
Wonder where our Veterans Affairs committee in Congress ranks? It ranks dead last as a "C" committee. Wonder why our VA system is messed and broken? Why our military veterans who've served and fought to protect us are treated dead last, because fewer than 18% of people serving in Congress today are military veterans.
In service,
Wendy Rogers, Lt Col, USAF (ret)
Republican candidate Arizona's 1st Congressional District