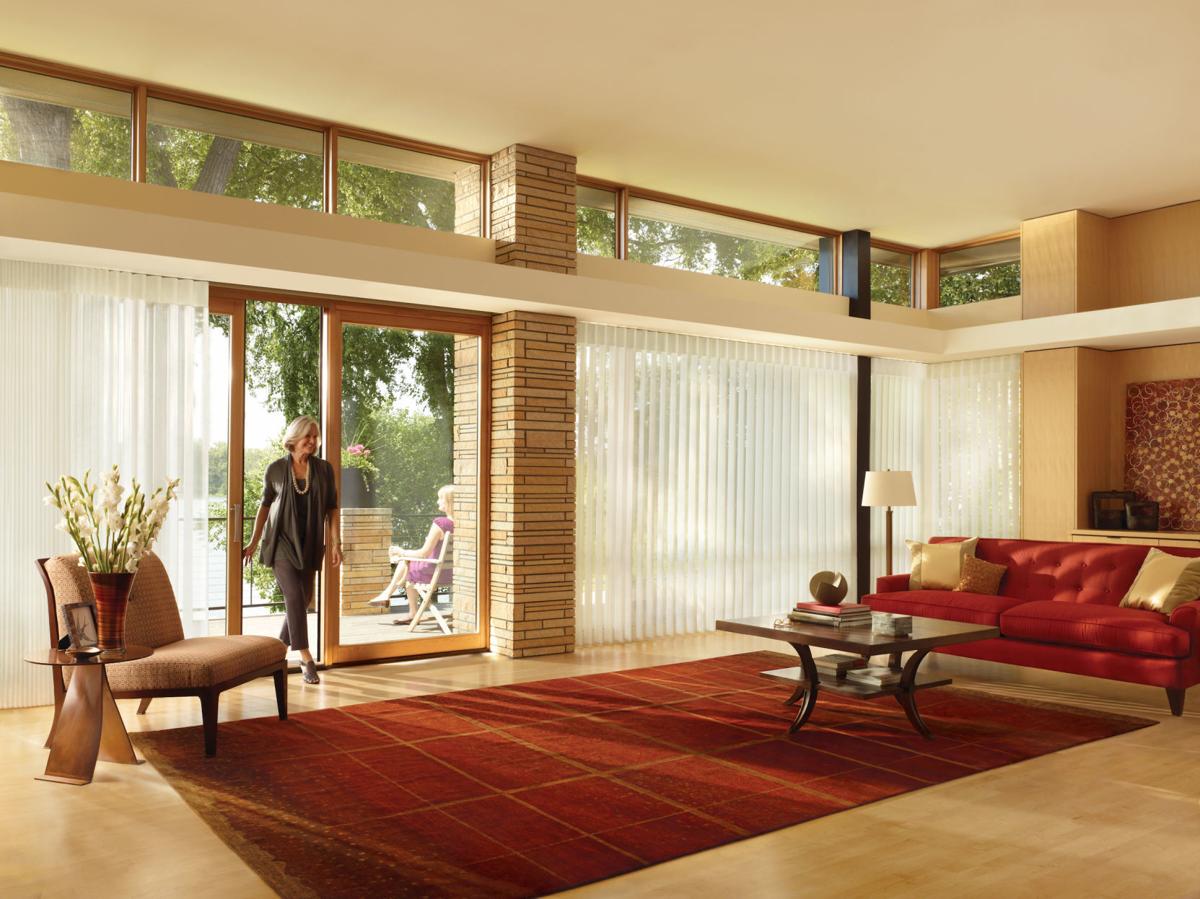 With 2020 just weeks away, homeowners are seeking ways to update their homes for the new decade.
Q: What are the new interior trends for 2020?
Answer: The 1970s brought us avocado green, harvest gold, sunflower orange and chocolate brown. The 1980s had us moseying along in pastel tones of the southwest. Every decade has its palette.
Rosie on the House Certified Partner, Interior Essentials, tells us that warm and natural colors will replace stark colors. The trend is a wide spectrum of jewel-tone blues, shades of terracotta, living coral, soft pinks, deep greens and warm neutrals. Gray or white clean walls are not on-trend going into the new decade. Wallpaper and textiles are also coming back with neutral color florals and colorful patterns.
Changing your window coverings can make a huge impact and also frame a beautiful view. There is so much to choose from; bold with graphic designs, subtle with sheers or fabrics in muted colors, or add some texture with woven wood shades. Drapery side panels on beautiful hardware can totally change a window and add a new dimension to any room, with either bold patterns floral or even very subtle muted colors. Finishing the look by adding new pillows or cozy throws to make it a warm and inviting space.
Smart shades and home automation is the fastest growing and affordable area in the window covering industry. Simplify and technically evolve your home with motorized blinds and draperies. Motorization makes all windows accessible with the touch of a button.
Q: What should I consider when creating a quiet space just for myself?
A: There a few options for quiet spaces depending on the activities you want to do in that area and the amount of space you have available.
First, consider the location. If you seek privacy, quiet and space, find a location far from play areas, the TV and kitchen — all noisy hubs of family activity.
Home offices are a trend that will continue. Consider where your home office will be in relation to the front door. We are also seeking ways to unwind when we are in our home space. More people are incorporating lifestyle practices, such as yoga, exercise and meditation.
Regardless of the type of private space you create, an important element is keeping your ambiance in and the exterior sound out. Adding sound-absorbing carpet, area rugs, upholstered furniture, fabric drapes and wall hangings will help keep the noises of a busy home out. If you're willing to tear out and replace the drywall, soundproof the walls. Replace the door to your space with a solid-core model that helps with soundproofing.
Q: We haven't purchased new furniture since we married decades ago. How we can incorporate a few modern pieces?
A: For a fresh update to your space without having to buy a household of new furniture, start by reconsidering your existing furniture choices. Are they the correct size? Are they placed in the correct place? Try rearranging things or losing a few pieces. This will make your space appear open, airy and, possibly, more functional.
As for trends, midcentury and artisan influences with bold upholstery options and sustainable materials will catch our eye in 2020. Reclaimed or sustainable wood along with materials are stylish and earth-friendly. Look for sleek lines and bold colors with retro designs to create a sophisticated space. Wood grains with funky patterns and textures capture the essence of midcentury modern. Bedrooms with dreamy upholstered headboards along with natural bedding are cozy and pleasing to the eye. The trend in dining room table sets continues with mismatching chairs. Different dining room chairs in varying styles and colors allow you to be exclusively creative.
For fabric, the classic neutral palette remains in style. Incorporate texture and subtle patterns with a variety of visual interest. Clean lines with a geometrically appealing design will be a big part of interior design and décor.
There are endless design options regardless of your budget and taste. Just a few updates and your home will feel like new.
For more do-it-yourself tips, go to rosieonthehouse.com. Rosie Romero is the host of the Saturday morning "Rosie on the House" radio program, heard locally from 8-11 a.m. on KNST (790-AM) in Tucson.
Be the first to know
Get local news delivered to your inbox!