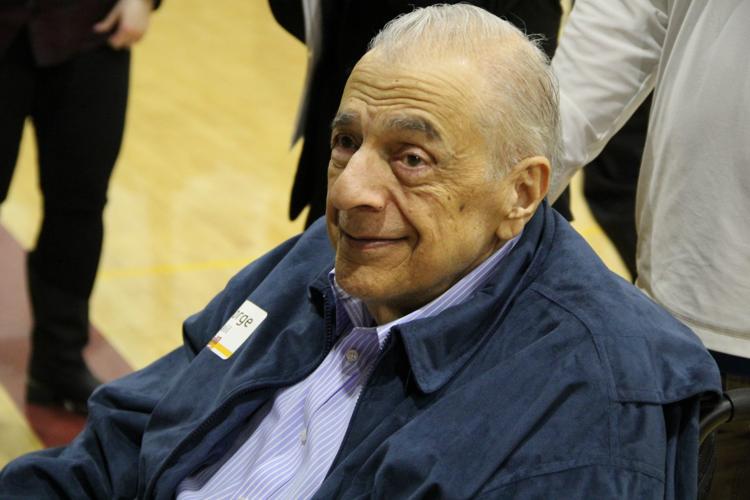 Long-established as Tucson's most high-profile basketball fan, George Kalil has not been in his familiar front-row seat behind the UA basketball bench at McKale Center this season.
Now 80, Kalil has chosen to watch the Wildcats on TV so far this year. From 1974-2018, the president of Kalil Bottling occupied a front row seat. He was also a regular on UA basketball trips from 1973-2018, missing just two games in during one 35-year stretch.
But on Friday night Kalil was back in the gym, this time at Salpointe Catholic High School. He was honored in a ceremony during the Salpointe Tucson High boys basketball game at which the gymnasium was named Kalil Family Gymnasium. The playing surface is now Kalil Court.
Kalil recently donated $1 million to the school to help renovate the basketball facility and to install new lights at the Lancers' baseball, softball and track facilities.