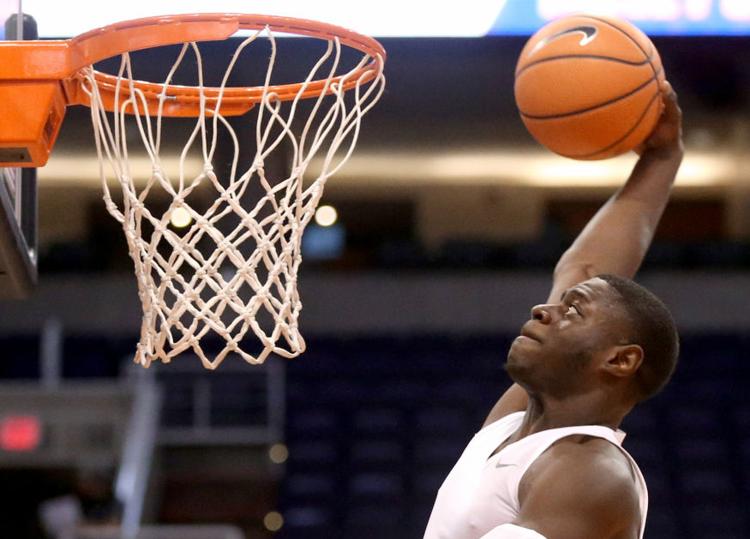 Rawle Alkins threw down pregame dunks, slapped his teammates and did just about everything but put on a game uniform when Arizona beat Texas A&M on Tuesday. He did the same thing last Saturday at UNLV, too.
But when asked if Alkins could appear Saturday against Alabama, UA coach Sean Miller would not say.
"I don't know," he said. "I can't really comment on that. We'll figure that out as we go. He's certainly progressing. Today is the 10th week for him, so his rehab is going well. He's focusing on school. He's able to practice for the first time so we kind of take it day-by-day moving forward."
Alkins underwent surgery to repair a broken foot on Sept. 27, or 10 weeks ago Wednesday. The school initially said he would need 8-12 weeks of recovery time.
Arizona says Alkins broke his foot in a workout on Sept. 26. That was also the same day that the federal investigation into college basketball resulted in the arrest of UA assistant coach Book Richardson.