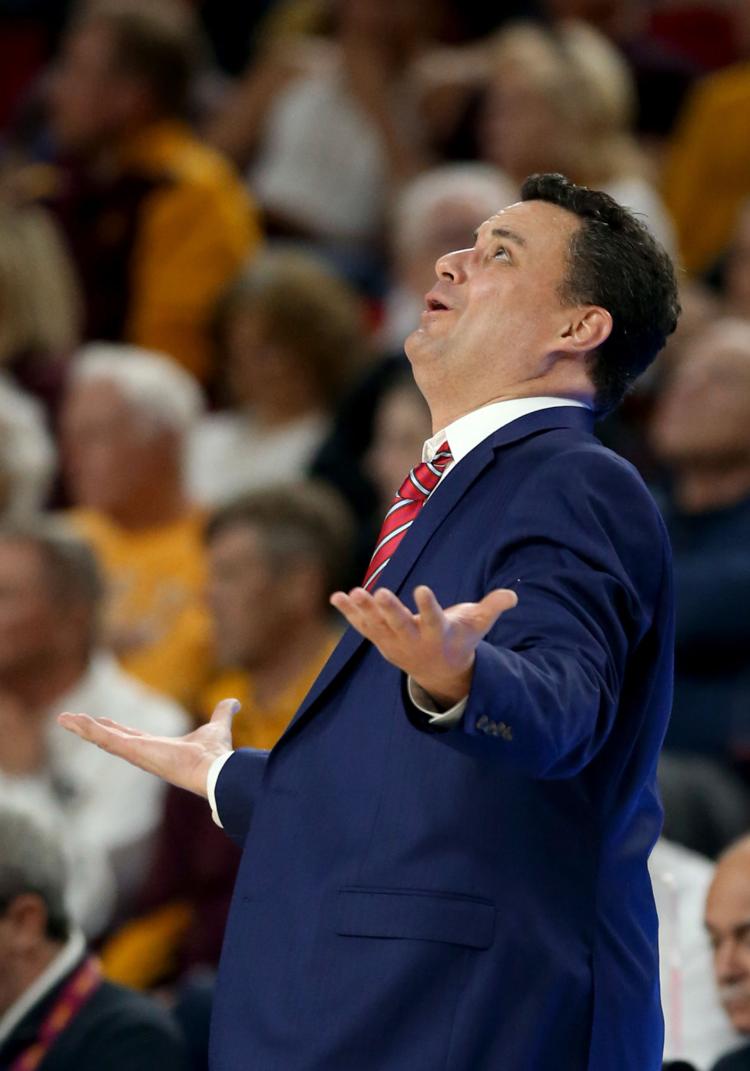 Arizona uncharacteristically packed away its uniforms four days before Selection Sunday, giving the Wildcats a longer offseason than usual.
They'll probably need the extra time.
For the second straight year, the Wildcats face an uncertain offseason that starts with coach Sean Miller and the upcoming federal court proceedings.
Assuming he returns for an 11th season, Miller won't have to scramble as furiously as he did last spring to find more guys to flesh out the roster. But the coach has also made it clear that not all of his current players are coming back.
Arizona has the maximum of 13 scholarship players on paper for next season — seven returning players, five incoming high school and graduate transfer Stone Gettings — but Miller has said he's looking for at least one more and possibly two additional players this spring.
That means there will be questions about Miller, his assistants, his current players and his recruits — all while an NCAA investigation looms overhead — in the upcoming months.
Among the five most pressing questions: