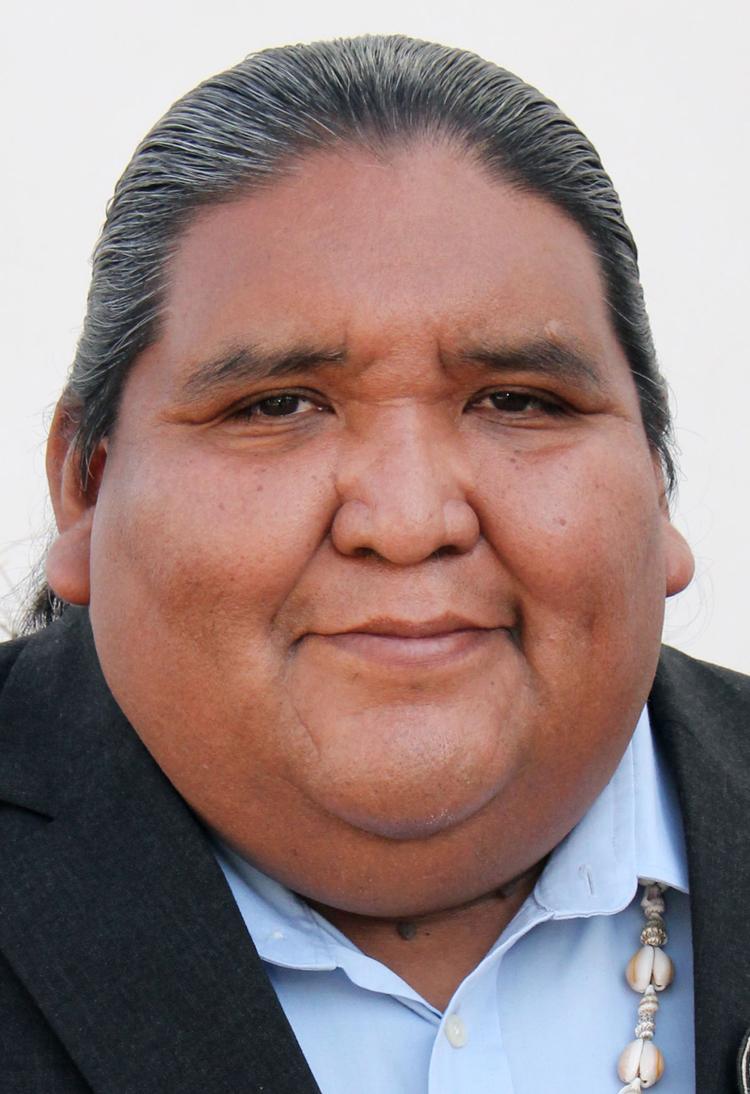 TOHONO O'ODHAM NATION — Steel barriers line most of the 75 miles of the Tohono O'odham Nation's southern boundary. But a wall?
"Over my dead body," says Verlon Jose, the nation's vice chairman.
"We have animals that migrate back and forth, and when you start affecting one animal, it's going to change the entire ecological system," says Tribal Chairman Edward Manuel. "The plants that grow here rely on some of those animals, the animals rely on each other and we have to rely on all those in order to survive in our way of life."
Besides, "artificial barriers are never going to stop human trafficking, they'll find a way to get through," he adds. What he hopes is that the government comes up with comprehensive immigration reform.
Over the years, the reservation has been caught in the middle of illegal trafficking and enforcement.
The reservation, roughly the size of Connecticut, is sparsely populated with about 30,000 members and thick vegetation of tall saguaros, mesquite trees and creosote.
Before the fence, dozens of loaded trucks used to barrel through daily on their way north.
Then came 9/11, followed by the 2006 Secure Fence Act, which aimed to add barriers along most of the border. The three-strand, barbed-wire fence was replaced by waist-high metal posts.
"We are older than the international boundary with Mexico and had no role in creating the border," former Chairman Ned Norris Jr. testified before Congress in 2008. "But our land is now cut in half, with O'odham communities, sacred sites, salt pilgrimage routes and families divided."
The traffic, the cartels and the hundreds of agents and technology that followed have changed the O'odham way of life.
Some members stopped crossing the border to avoid the hassle. Trips to ceremonies in Mexico got longer. Tribal members can't hunt without running into a Border Patrol agent.
Apprehensions are down, but the western corridor is still busy, especially for drugs. Besides, how many get through is unknown.
Now, a plan for 15 surveillance towers within the Chukut Kuk and Gu-Vo border districts is underway.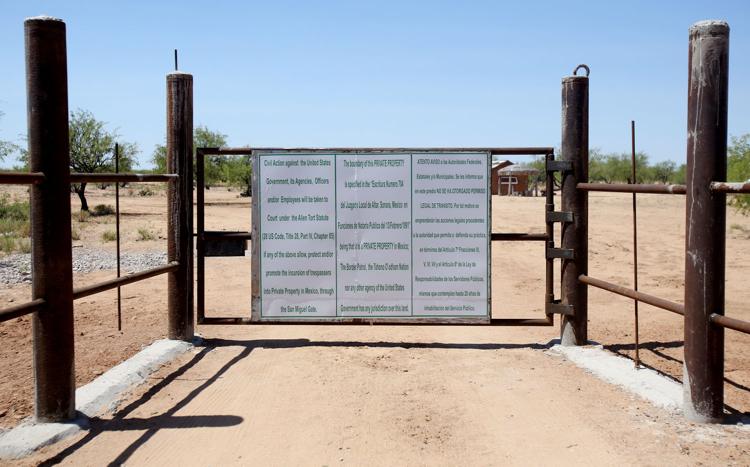 'WAR ZONE'
The tightening of border security in cities in the 1980s and '90s funneled more traffic through the reservation.
Homes got broken into, Jose says. He remembers an incident where an elder was tied, beaten and robbed.
"It looked like a war zone out here with abandoned vehicles," he says. "Wherever they were caught, they would abandon them and run."
The tribal council asked Washington for help. First came more agents, then the fence.
"We didn't agree to this overnight," Jose says, but they settled on a vehicle barrier that would allow wildlife through.
Through the Gadsden Purchase in 1853, O'odham land was cut almost in half between both countries. But the division was never as visible as when the fence went up.
Ofelia Rivas, an elder and activist who lives in the Gu-Vo district, remembers the screeching sounds as workers sunk steel poles in concrete less than a mile from her house.
"I would tell people it's Mother Earth crying because they are digging holes, putting these metals on her."
In 2006, Rivas told the Arizona Daily Star a fence would triple the distance to a sacred site across the border through the nearest port of entry in Lukeville. And it has, she says.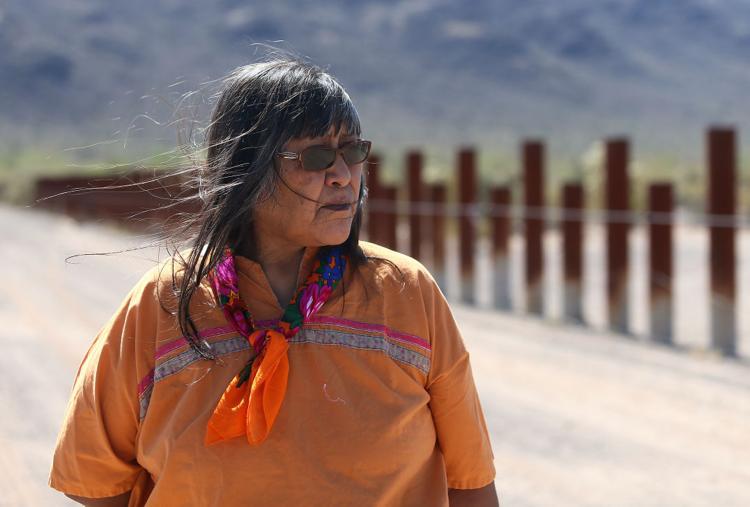 Dwindling Mexican villages were further isolated.
Tribal members use three remaining gates to cross the border. Some stopped using one to avoid the cartels on the other side and another one was locked on a recent trip, although leaders say a Border Patrol agent opens it as needed. The most widely used is the San Miguel Gate south of Sells, but in March a Mexican ranching family said to own the land installed a gate on the other side. It's unlocked, but tribal members are concerned.
For Francisco Valenzuela, who crosses several times a week to haul water or groceries, the fence hasn't caused major issues.
"After 9/11 this is what we got," he says after he parks his truck by the San Miguel gate to show his ID to a border agent. "It's an inconvenience when they hold you here for half an hour or 45 minutes while they run your name. If it's windy, they can't get through their system and they are sitting in the AC vehicle and you are sitting here."
But he deals with it.
Some O'odham have brought their elders to the U.S. side to avoid the hassle, and some stopped visits altogether.
"We used to get up early and drive there because we knew a lot of people and our grandparents are from there," says Francine Pearl Jose, Verlon's cousin.
"Now you go and you have to have your ID, show proof of everything," she says. "I just don't go anymore because I don't want to deal with all that stuff."
---
VOICES FROM THE ARIZONA BORDER
---
RESERVATION IS HOME
Growing up on the reservation, "we rode horses, fixed fence, worked hard," Verlon Jose says. They hiked all over the mountains, but kids can't do that anymore.
On a recent visit, a group of O'odham leaders found a camouflage backpack with matching carpet booties and a brown leather jacket. "You don't know what you can run into," he says.
Still, the reservation is home, says Rivas, from Gu-Vo district.
"If the Border Patrol sees you, they say, 'You shouldn't be here, it's dangerous.' But this is my homeland," she says.
Near her house is a hill where the Border Patrol parks a camera-mounted truck. Further up the road, the agency wants to put a fixed camera. Depending on the location, towers would be visible for up to 15 miles.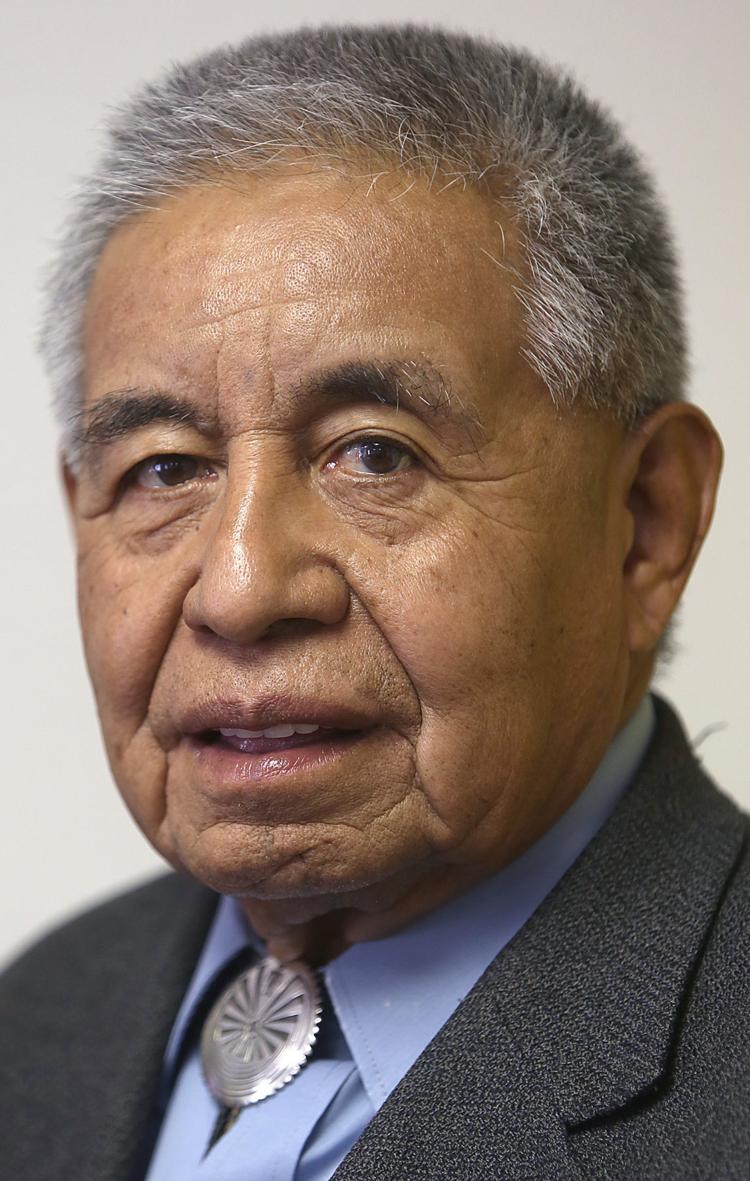 "I can't put it into English words," Rivas says. "It's devastating. It disrupts all of our land, the animals, the plants, our sacred places."
Her district's leadership opposes the towers, part of a broader Arizona technology plan. In a letter to Customs and Border Protection, Gu-Vo District Chairman Rodrick Manuel Sr. wrote that the Border Patrol presence has hurt vegetation and animal habitat and that the agency hasn't provided enough information about the impacts.
"It is our responsibility to protect our lands and mountains as they have protected us since the beginning of time," Manuel wrote.
But the tribal chairman has told them to work with the Border Patrol to find alternatives.
The neighboring Chukut Kuk district has already approved the project.
Kendall Jose, vice chairman for the district and Verlon's son, points to a recent incident where the police and Border Patrol were looking for a group of armed men.
"I believe if they had the aid of the camera, it would have helped in that moment, another eye watching out for them," he says. Of the three, agents caught only one.

BORDER-RELATED INCIDENTS: FISCAL YEAR 2015

• 45 Sexual assaults

• 65 Remains recovered

• 71 Aggravated assaults

• 126 Abandoned or stolen vehicles recovered

• 301 Drug offenses 368,916: Pounds of marijuana seized

Source: Tohono O'odham Police Department

AGENTS ABOUND
When Manuel rejoined the tribal council in 2009, one of the biggest complaints he heard was that agents were cutting fences on ranches and driving everywhere.
"There's one area right now on the west where they have a hard time finding big game because of Border Patrol being in all different areas and scaring away big game," he says.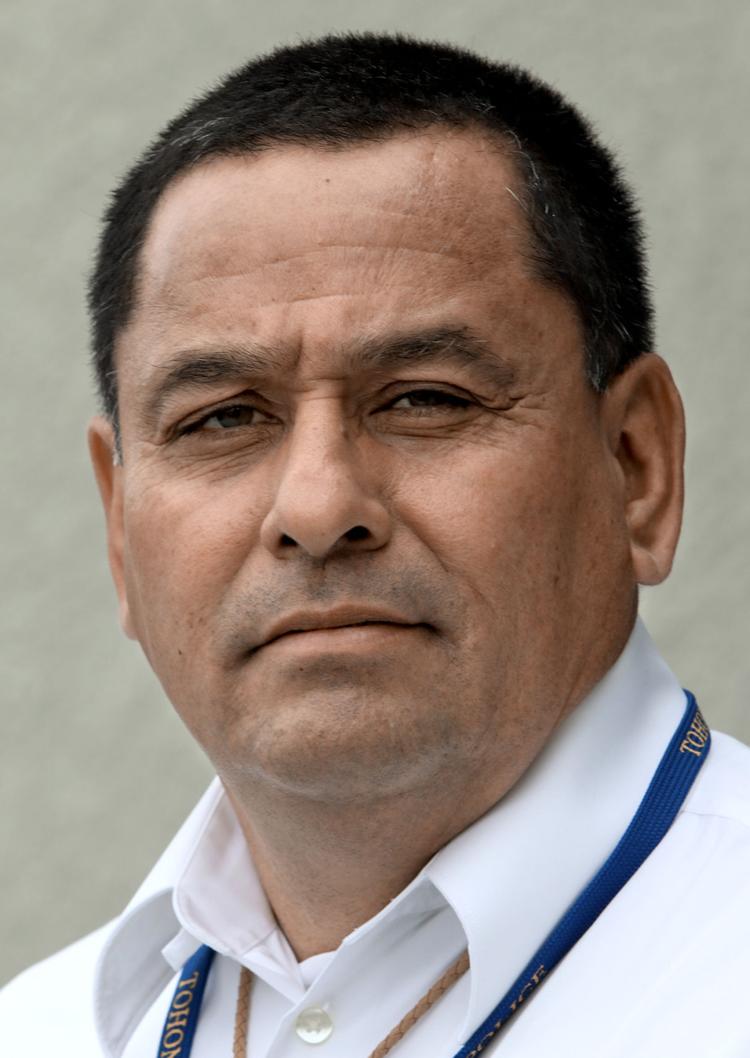 Members can't hunt anymore without triggering a sensor, says Richard Saunders, director of public safety and a former police officer. Suddenly, a helicopter hovers above or agents show up.
Many have stories of tribal members harvesting saguaros and being confronted by agents demanding to know who they are and what they are doing. Of being pulled over because their truck was reported as suspicious. Of being held at one of the three checkpoints surrounding the reservation.
"We are under constant surveillance," says Rivas. There are also two law enforcement centers on the reservation where the Border Patrol works.
But if it's not the Border Patrol, it is the illegal traffic.
"The community is impacted on a daily basis, with people knocking on doors, wanting food and water," Saunders says. "Just a few weeks ago we recovered dead bodies around here," he says.
Francine Pearl Jose came home at about 6 p.m. recently to find a man dressed in camouflage sleeping under her ramada. Her 5-year-old grandson thought he was with the Army, but his older brother quickly countered that he was with the cartels.
She had to call the Border Patrol twice before they came for him at 11 p.m.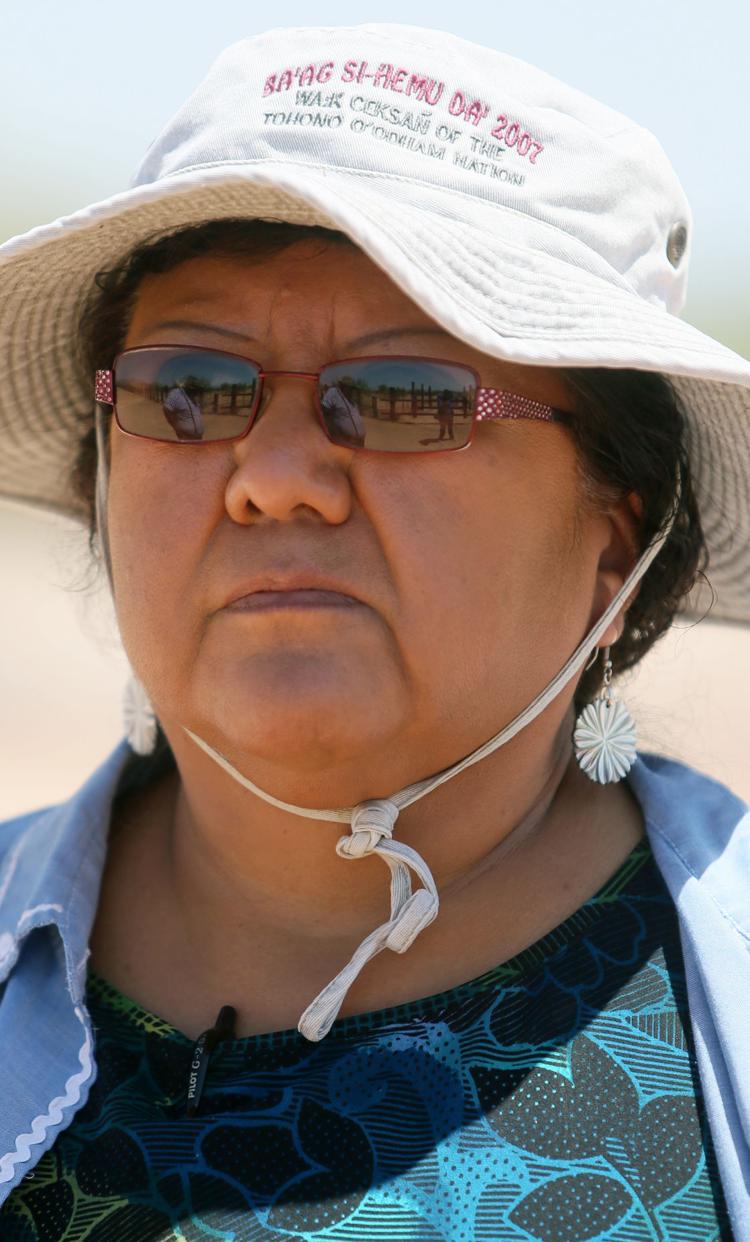 Rip crews are becoming more violent and moving further north.
"The biggest threat for the community is getting involved, either housing or transporting the contraband," Saunders says.
In a poverty-stricken reservation, the temptation is strong.
But the problem is too big for the tribe or the Border Patrol to solve alone. "I'm not 100 percent pro-Border Patrol, but I'm 100 percent pro-working together," Verlon Jose says.
District leaders meet regularly with agents to address issues, and things are getting better, says Elaine Delahanty, chairwoman for the Chukuk Kut district. Tribal leaders let the Border Patrol know of planned gatherings or when they will be in remote areas. Agents are becoming more involved in the community.
But for some, it's a long road toward harmony between the two groups.
Rivas wears a green bracelet with the word "autonomía," braided on it. "It's a reminder that we are autonomous," she says.
"We are connected to our homelands, whether it's in Mexico or in the United States. That's where we have our sacred burials, our ceremonies, our communities. No border is going to wipe that away."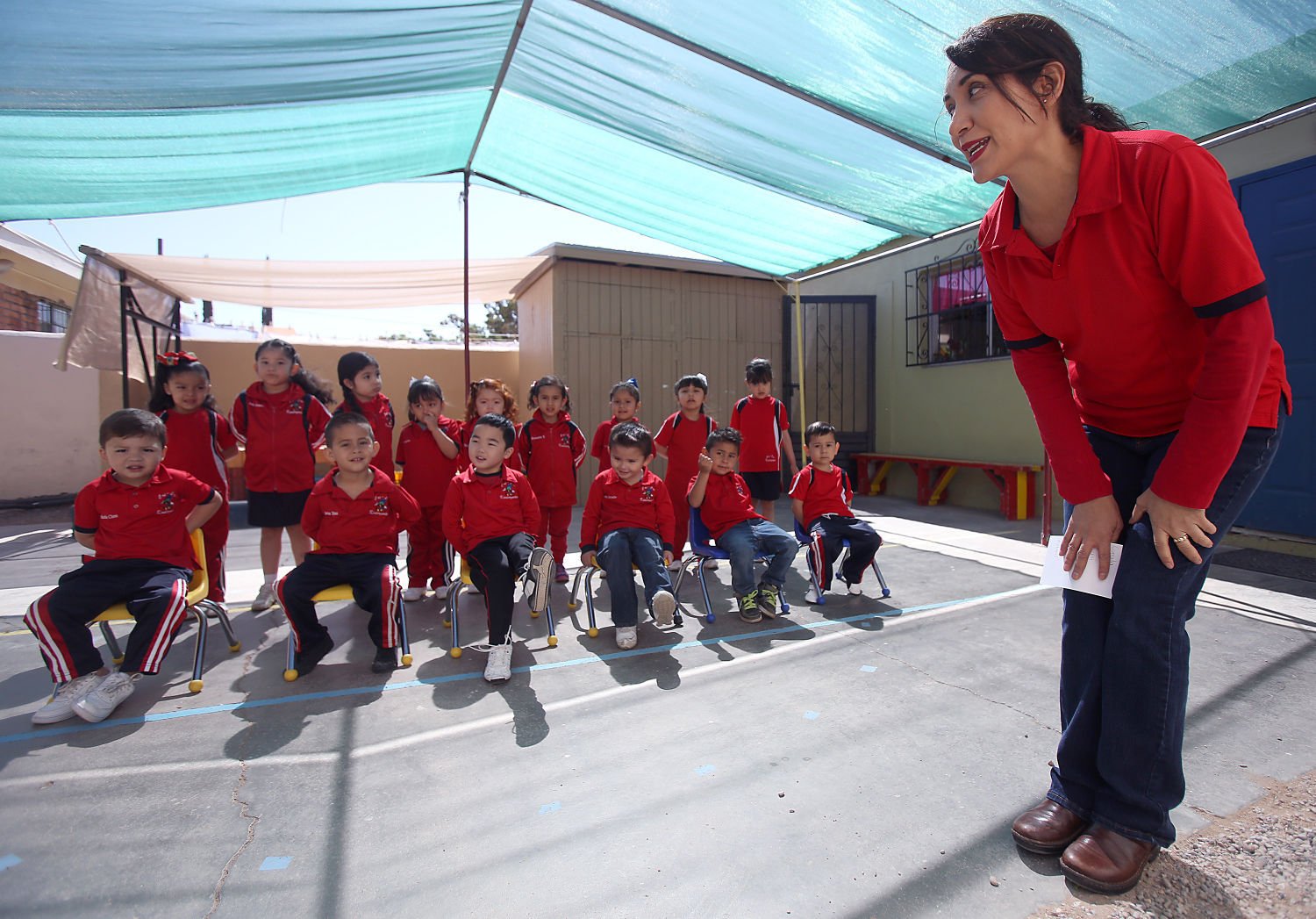 Slice of border life
Arizona: Generations on both sides learned English at Agua Prieta kindergarten
Families here live on one side of the line, work and shop on the other.
EXPLORE BY STATE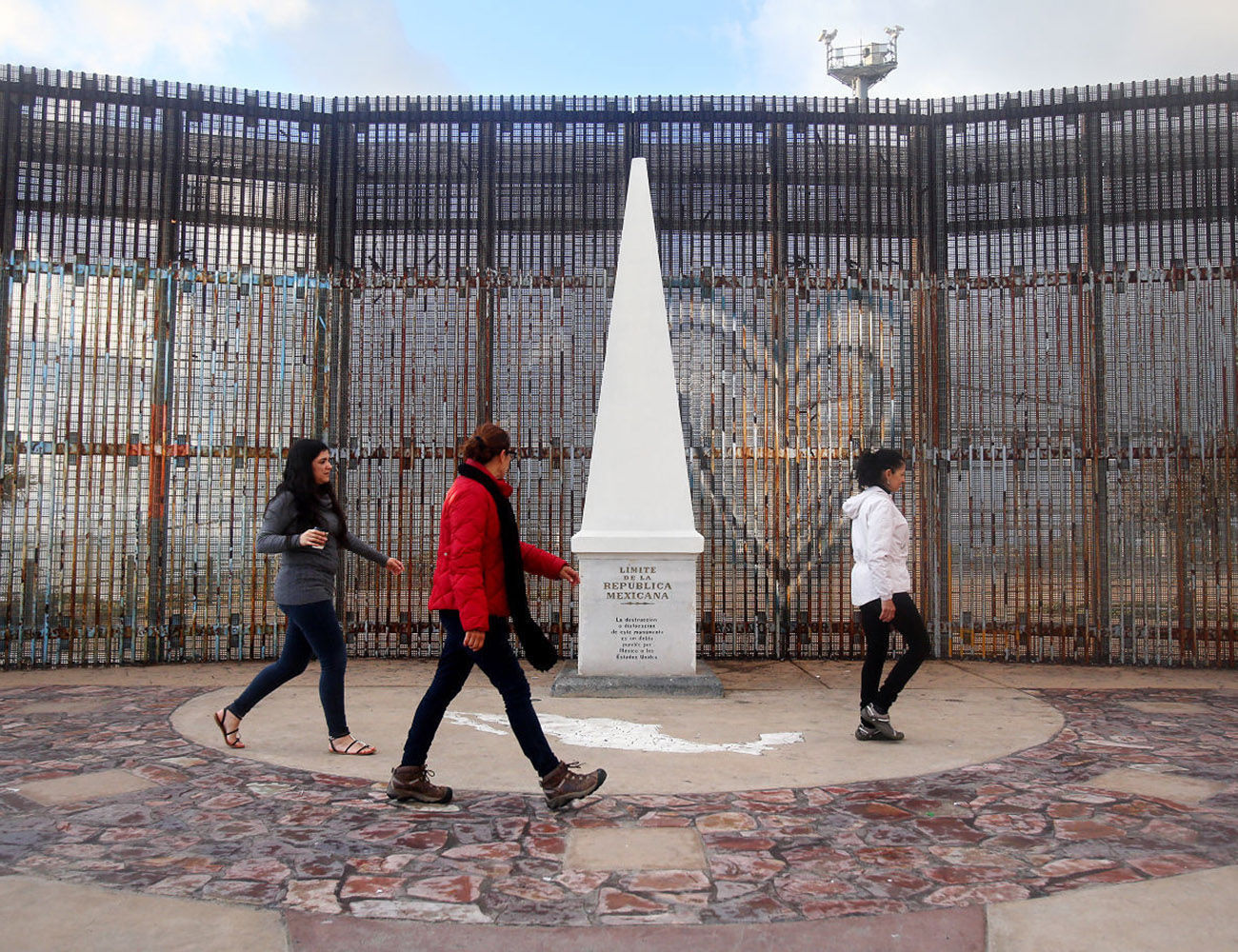 CALIFORNIA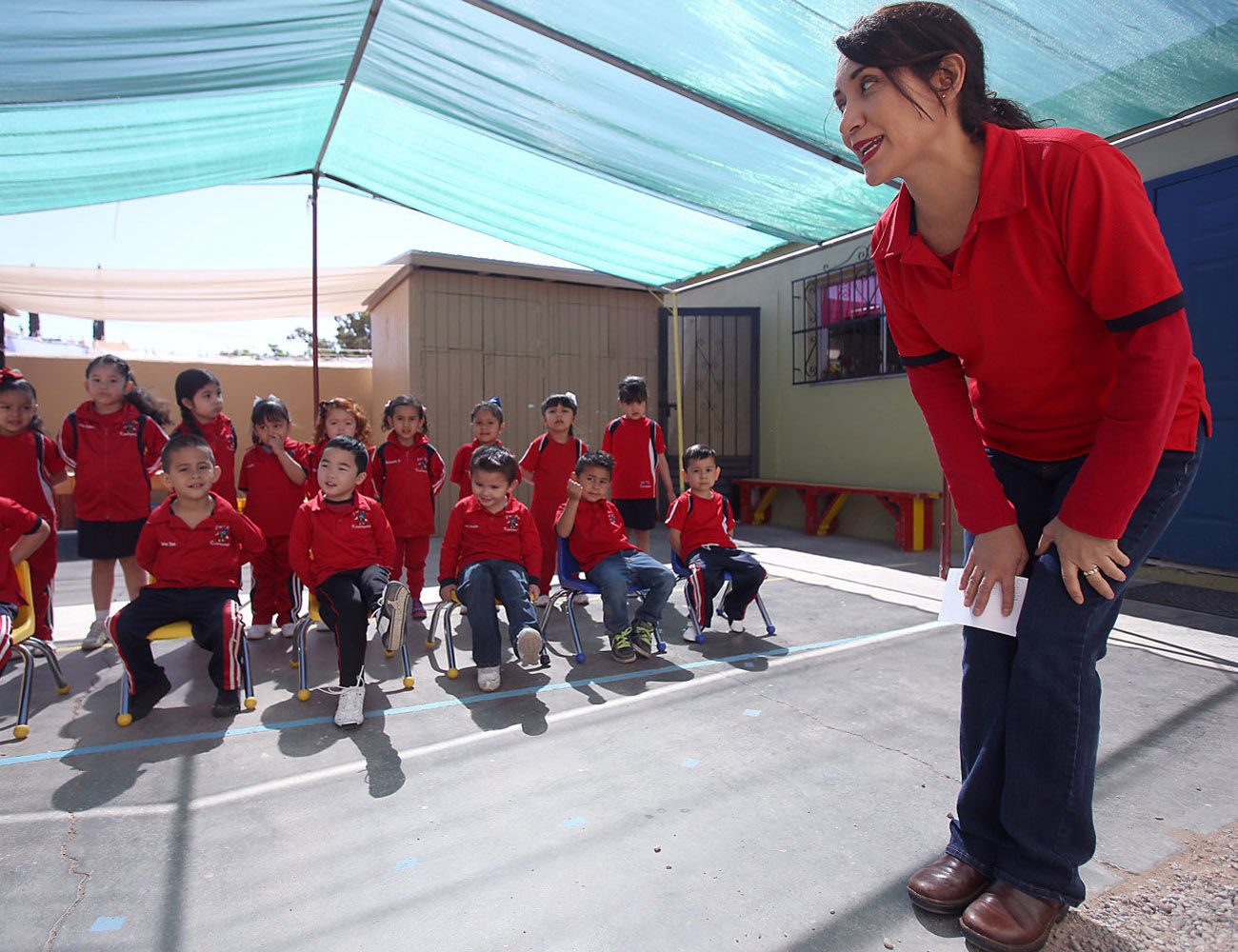 ARIZONA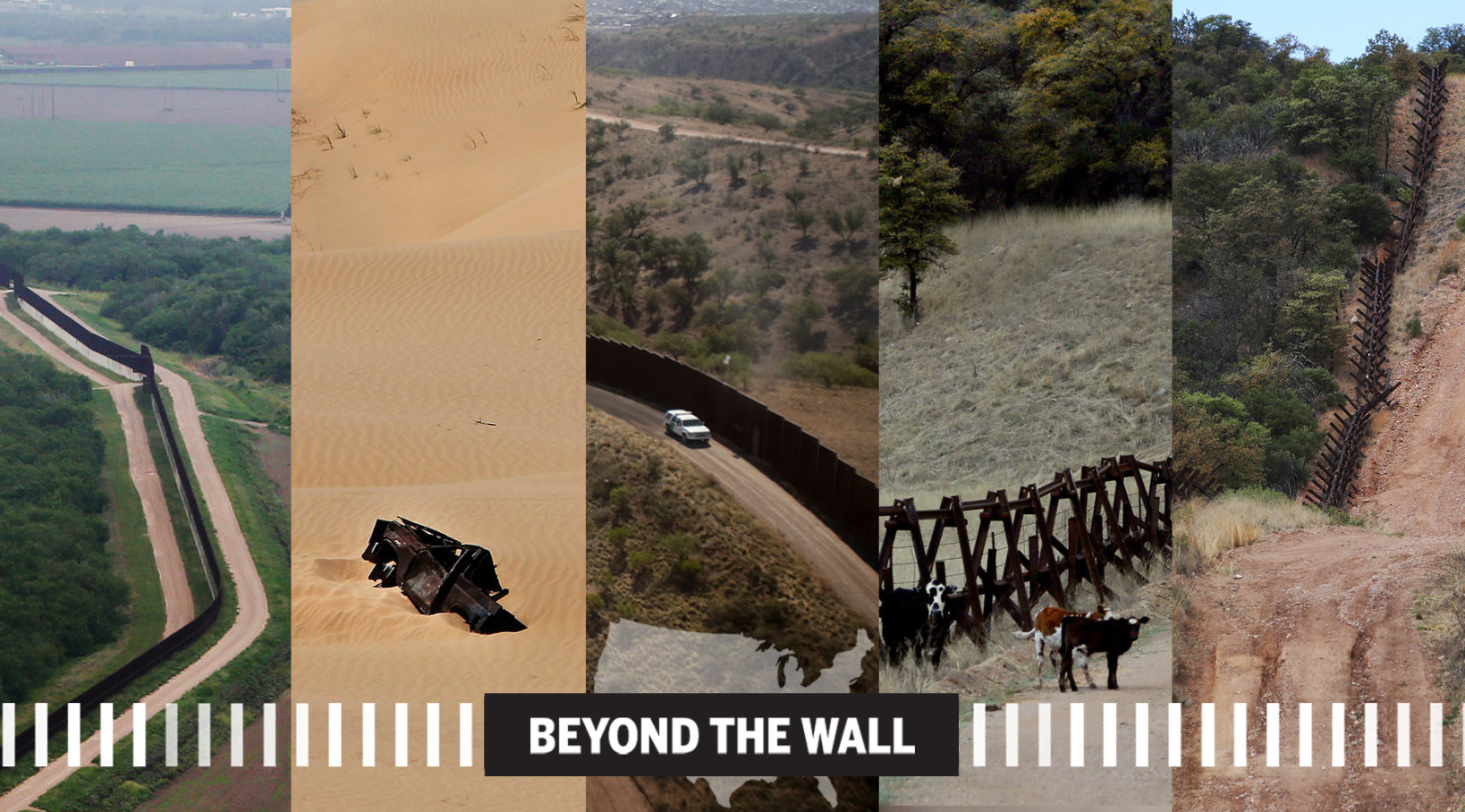 Beyond The Wall
Why we don't need Trump's 'great, great wall'
This collection of stories was awarded the 2016 Lee President's Award for Excellence in News.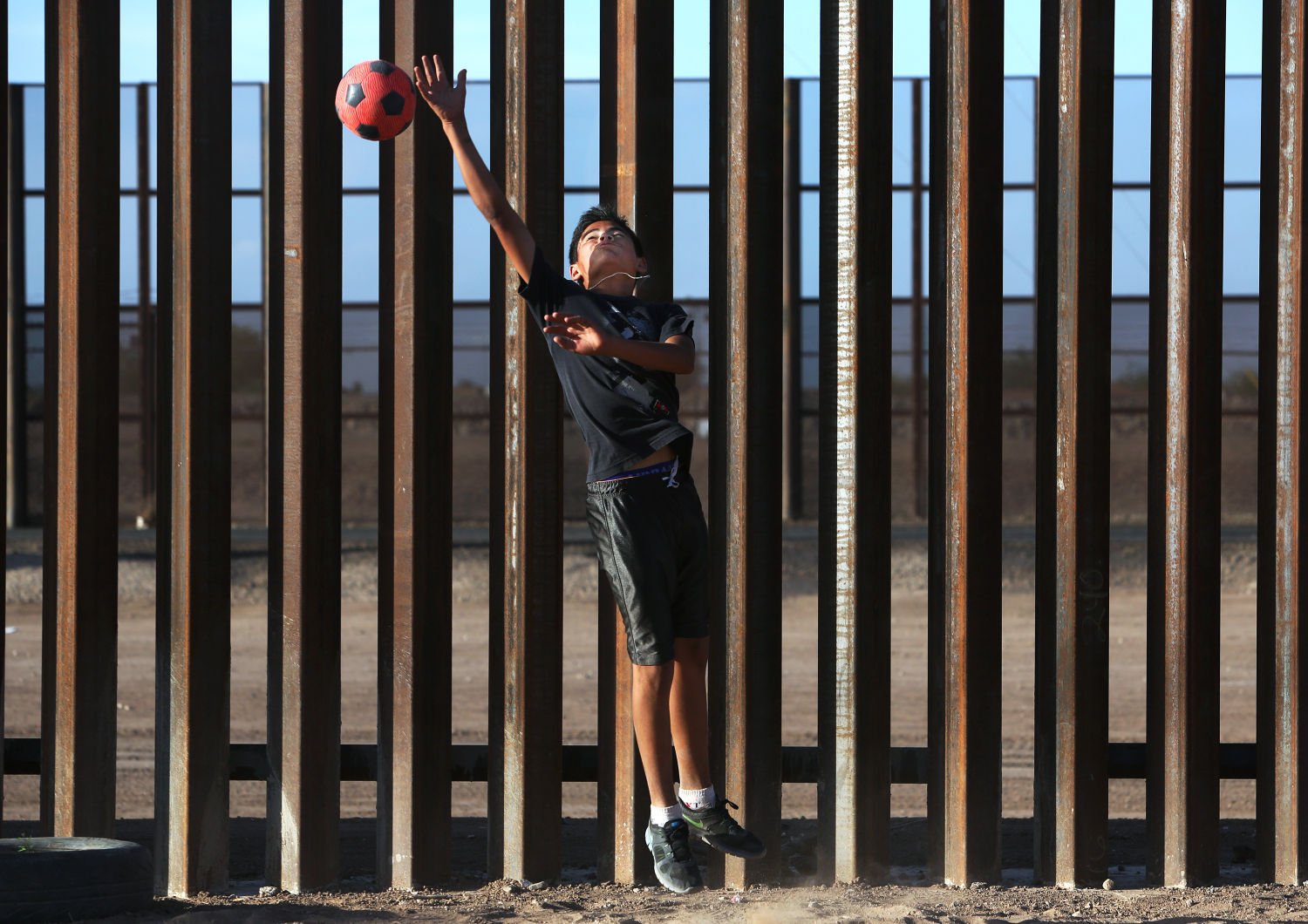 Slice of border life
Arizona: Playing ball by the wall
Boys' ball game inadvertently becomes international incident.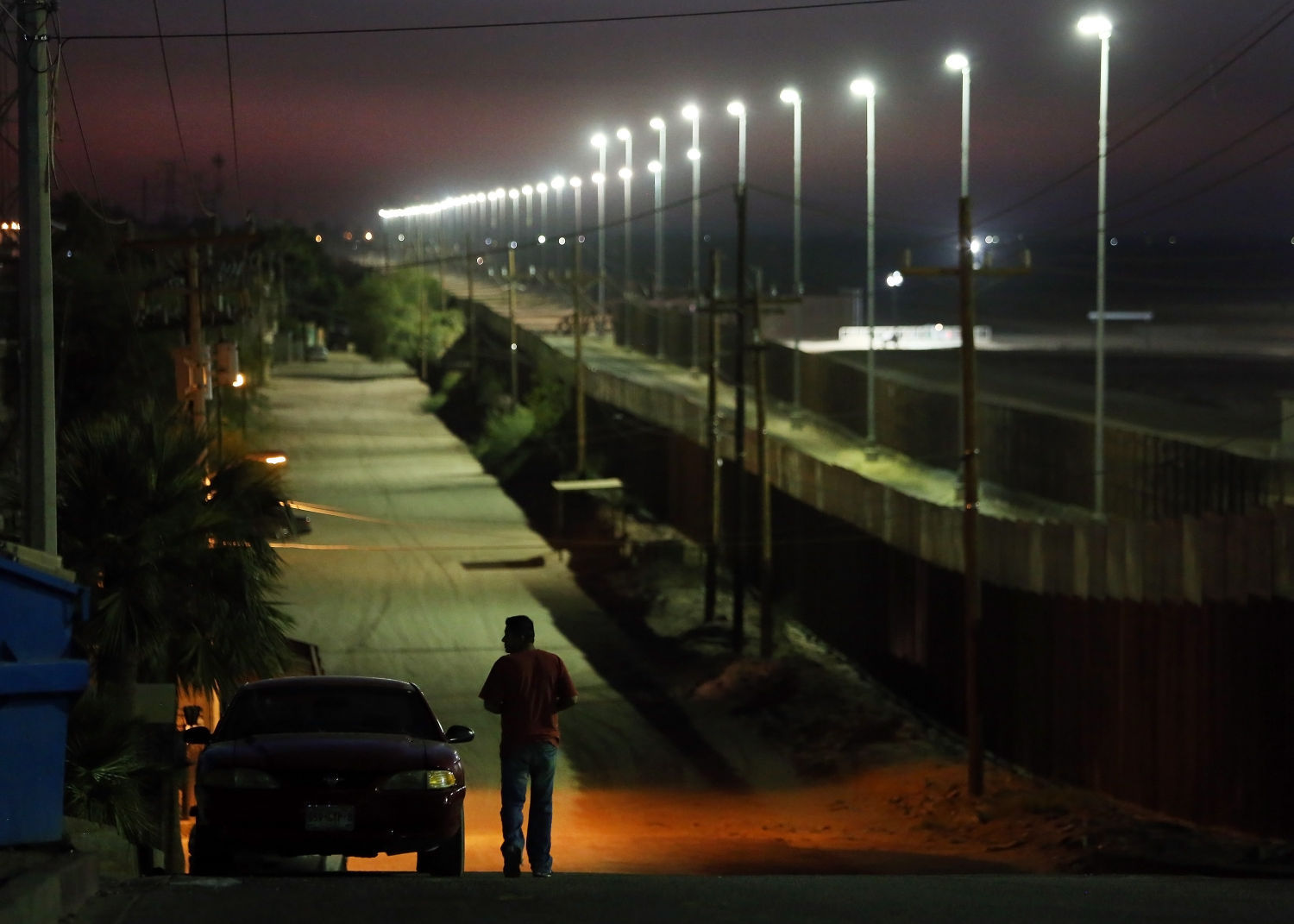 Beyond The Wall
Arizona: Once a migration point, now 'they barely cross here'
Border near Yuma as fortified as it can be.