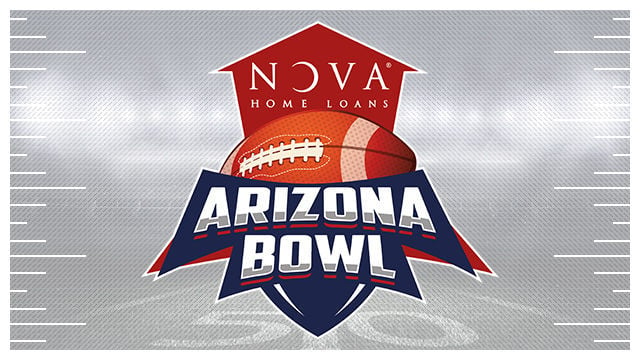 Beginning in 2020, the Nova Home Loans Arizona Bowl will have a new feel. Call it an infusion of MAC-tion. 
The bowl announced Wednesday afternoon that the Mid-American Conference will take on the Mountain West Conference beginning with the 2020 game. The new contracts will run through 2025.
The game will feature "upper-echelon picks" from the two conferences, the Arizona Bowl announced in a news release. Wednesday afternoon's announcement came one day before a scheduled news conference in which the Arizona Bowl was promising a major announcement. The MAC replaces the Sun Belt Conference, which has been part of the game since its second year. Word of the MAC's involvement in the game first surfaced in March.
"Earlier this year, we rolled out our theme of 'New Traditions' as our bowl continues to grow, and we're thrilled that one of our new, years-long traditions is a partnership with the MAC and the Mountain West," said Kym Adair, the game's executive director. "And the irony that 2020 will be the first year of this partnership was not lost on us given the shared 20/20 vision that we all have for taking this bowl to new heights." 
Adair said "our picks will be among the top picks available in the conference."  The game will be shown on CBS Sports Network again this season. 
The MAC consists of 12 teams from five states: New York, Ohio, Indiana, Michigan and Illinois. Commissioner Jon A. Steinbrecher said he was "pleased" to add the Tucson game to the league's bowl partners. 
"This game was a priority as we looked to add a bowl to our lineup," he said. "The opportunity to play in a destination such as Tucson and compete against the Mountain West Conference made this very attractive. In just a few short years through the efforts of a talented bowl staff and an engaged Board, the Nova Home Loans Arizona Bowl has quickly developed a reputation for providing a quality experience for the participating teams and fans."