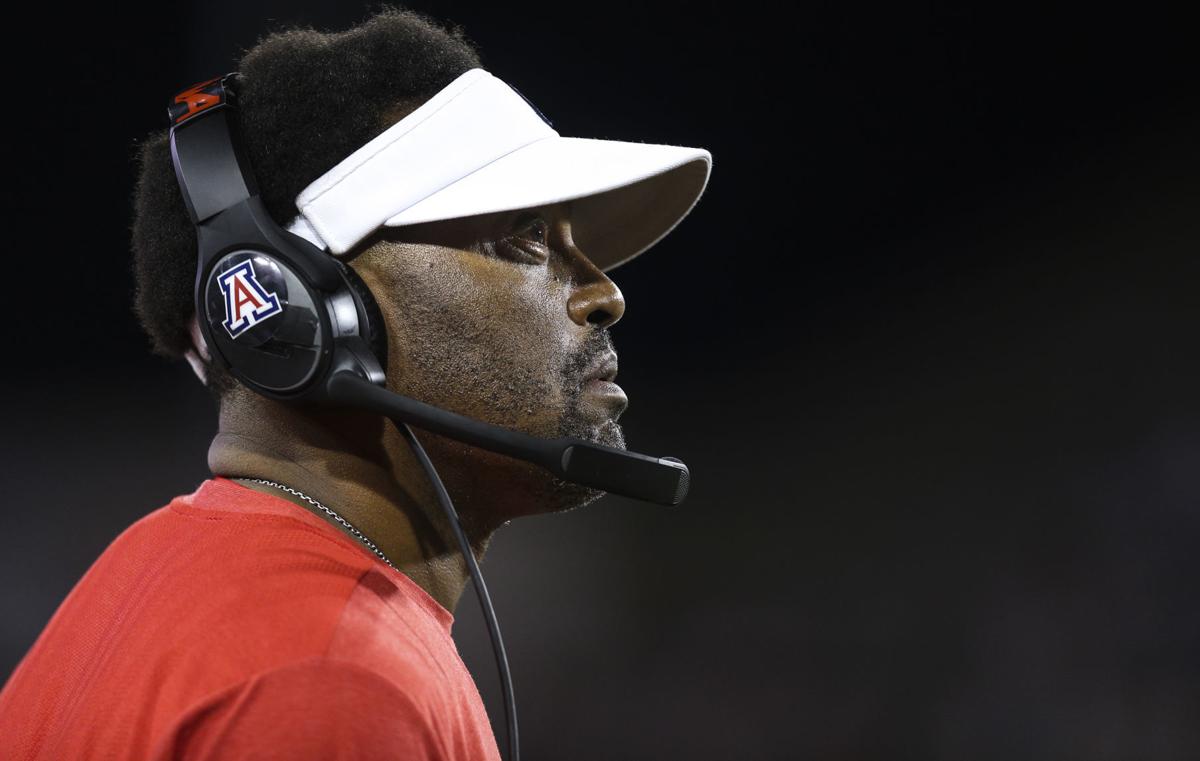 Arizona Wildcats coach Kevin Sumlin addressed the dismissal of defensive coordinator Marcel Yates at a news conference Monday afternoon.
Below are some of Sumlin's comments on the move. We'll have more coverage of the defensive changes later today.
On the decision to fire Yates: "My job is to give our team the best chance to win weekly. … I owed it to our players and fans to move on."
Kevin Sumlin says Arizona's defense surrendering 133 points in 3 weeks led to the decision of firing DC Marcel Yates. "I wanted to give our players the best chance to win. ... This is a job for big boys — grown men." pic.twitter.com/8M85BtVd1m

— Justin Spears (@JustinESports) October 28, 2019
On whether it was a difficult move on a personal level: "It's always difficult. … That being said, it's a business for big boys, grown men. It's hard. (But) my job is to evaluate, to continue to analyze, to try to give our players the best chance to win."
On naming senior defensive analyst Chuck Cecil the coordinator and analyst Hank Hobson the linebackers coach: "He's been in that room. He understands the verbiage. We don't have to have full-scale changes of the communication piece.
"What we needed was a different direction and a spark. That's what Chuck and Hank bring."
On whether Cecil has the job on an interim basis: "When you're a coach, everybody's interim. … (It's) not what can you do the next 4-5 weeks, but what can you do this week? Then we'll reassesses where we are … during the bye week and move on. It's a good opportunity for him, for Hank and for our team."
On whether the December signing period influenced the timing of the move: "This was about us being better and winning games now. It's about giving us the best chance to win now. The recruiting piece is not going to change for me."
Contact sports reporter Michael Lev at 573-4148 or mlev@tucson.com. On Twitter @michaeljlev