In the first annual Augusta National Women's Amateur, 72 women's golfers from the collegiate and amateur level will compete over four days, and Arizona's Haley Moore is one of them.
Moore announced her invitation on Instagram Saturday morning.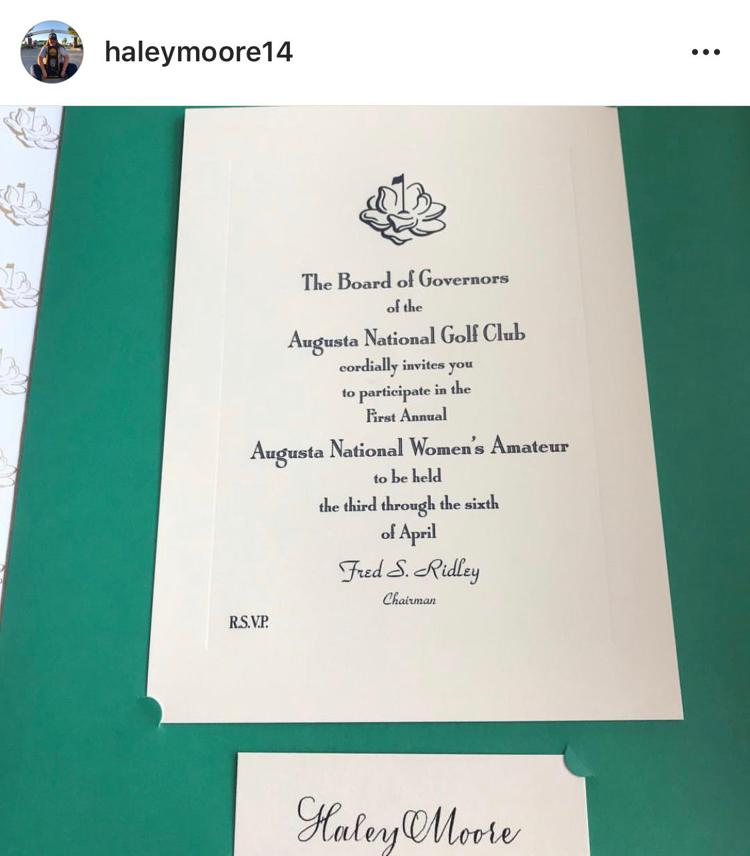 The first two rounds will take place at Champions Retreat Golf Club in Augusta, Georgia from April 3-4 before an official practice round the following day. On April 6 after first-round cuts, a field of the top 30 will have a final round, which will be televised on NBC Sports. The event will take place one week before The Masters Tournament. 
"When I first started watching The Masters Tournament, I've always had a dream of wanting to play there," Moore said in the post. 
The award for the winner: An invitation to the next five Augusta National Women's Amateurs, the 2019 U.S. Women's Open, the 2019 Women's British Open, and any USGA, R&A and PGA of America amateur championships.
The All-Pac-12 member returned for her senior year at Arizona after sinking a five-foot putt against Alabama to win the program's first national championship since 2000. Moore is ranked as the 35th-ranked amateur golfer globally, per Women's Amateur Golf Ranking. 
The UA, defending national champions, ended the fall season on a high note and won the Pac-12 Preview Kailua Kona, Hawaii. The Wildcats return for their spring opener in the Northrop Grumman Regional Challenge in Palos Verdes, California.