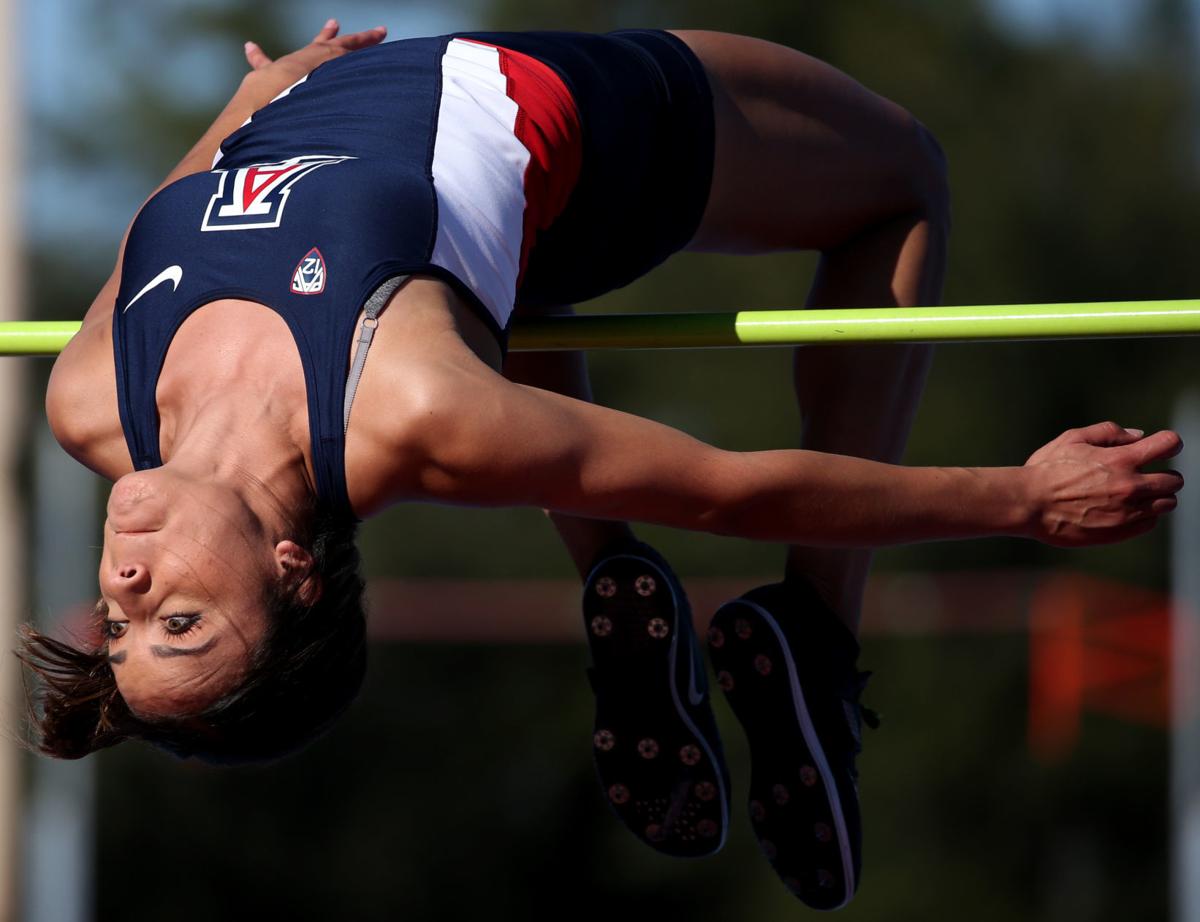 Karla Teran grew up in Nogales, Sonora, and Justice Summerset some 65 miles north in Tucson.
As high jumpers, they have traveled parallel but distinct paths that will take them next week to the NCAA track and field championships as part of an Arizona contingent that includes 15 athletes.
Teran and Summerset, both 21, each got into track and field about 10 years ago and had exceptional high school careers. Both excelled during their UA freshman year, but were not as successful as sophomores. This year, under new coaching, they've jumped better than ever going into the NCAA finals in Austin, Texas.
Teran has the second highest high jump of the Division I outdoor season, and Summerset's best leap ranks No. 4 in the country. Duplicating or improving on those marks will be challenging for the two Wildcats in one of the sport's most complicated events.
"There's only a small margin of error in high jumping", said assistant volunteer coach Bob Myers, who shares coaching duties for Teran and Summerset with UA jumps coach Sheldon Blockburger. Both have successfully coached national champions.
High jumping involves an intricate set of movements popularized by Dick Fosbury of "Fosbury Flop" fame. A jumper runs at full speed toward the bar, pushes off with one foot and rotates the body in a type of backflip.
"Neurologically, jumpers have to fire off patterns in their heads" in perfect sequence, UA head coach Fred Harvey said.
Both Teran, who stands 5 feet 7 inches tall, and the 6-4 Summerset are still perfecting new techniques installed by Myers and Blockburger.
Teran took her first leap into the high jump pit at age 12 while attending elementary school in Nogales. As a high school student, she captured second-place at a Mexican national meet by clearing 6-0 3/4. She's competed for Mexico in international meets from Colombia to Poland.
A high school English teacher sent information about Teran to UA coaches, who invited her to visit. Her mom drove her to Tucson, where Teran said she immediately fell in love with the campus and coaches.
Teran enjoyed a strong UA freshman season by placing second at the Pac-12 championships with a leap of 5-9¼. She also advanced to the NCAA meet with a strong performance at the Western regional meet. But at the NCAA finals, she said, "I was too nervous and did not do well."
As a sophomore, Teran finished third in the Pac-12, but she failed to qualify for the NCAA meet.
Then, there was the issue that she had not jumped as well as she had in high school.
A number of factors contributed to that situation, her coaches said. To maximize her scholarship, Teran decided to take a heavy academic load to get her bachelor's degree in three years. She said she was often tired and might have lost concentration on jumping.
"My grades got better, but I did not do as well in track," she said.
At the Pac-12 championships last month in Tucson, Teran had a breakthrough, finishing first by clearing 6-2. That lifetime best ranks No. 2 on the current NCAA list.
Last month, Teran achieved her goal of graduating in three years, and she's already working on her master's in nursing. She plans to redshirt next season as she concentrates on classes and tries to make the 2020 Mexican Olympic team. Then, she's returning to the team the following season.
Longer term, "To be a nurse, that's my dream," she said "I love to spend time with patients and develop a relationship with them. It's all part of being of help to them."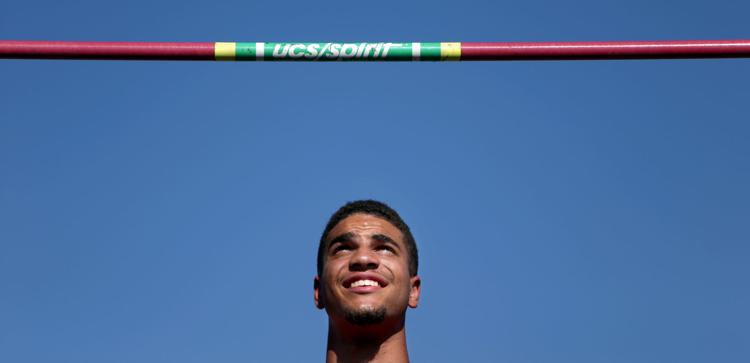 Summerset took up track at age 10 with the Tucson Elite club run by Harvey and his wife, Janet.
At Marana Mountain View High, Summerset set the Arizona record by clearing 7-2½. He had also excelled in football as the starting quarterback, but after receiving a UA track scholarship, he put away his football cleats.
In 2017, he brought home the bronze medal at the Junior Pan American Games in Peru.
As a UA freshman, Summerset earned All-American honors by finishing third in the NCAA finals, clearing 7-1½. He followed that up with a second place in the U.S. Track and Field Junior Championships.
Big things seemed to be in store for Summerset in his sophomore year. He finished third in the Pac-12. But, in a huge disappointment for him, he failed to qualify for the NCAA meet.
Things started trending positive for Summerset two months ago. He cleared 7-2¼ in the Jim Click Shootout on April 6. At the Mt. Sac competition, he went 7-2¼. Then came the UA's Desert Heat meet. He dashed toward the bar, transferring horizontal speed to vertical takeoff. He glided over the bar at 7-4½, his lifetime best.
Summerset said he "feels better than ever," stronger and faster to the high jump pit.
Even so, the inconsistency that plagues some jumpers emerged again. At the Pac-12 championships, Summerset only jumped 6-9¾ to place 7th. He then came back at the NCAA regional competition on May 25 by leaping 7-1.
Summerset's short-term goal, of course, is focused on the national championships. But longer-term, he wants to coach football and continue his jumping on the professional track circuit.
At the finals in Austin, Summerset is scheduled to jump on Friday and Teran on Saturday.
Harvey said both jumpers are looking good and he looks for both Summerset and Teran to finish high.