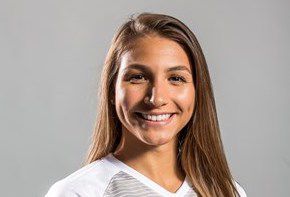 Jill Aguilera's 30th-minute goal held up as the Arizona soccer team bounced back from its first loss with a 1-0 win at San Jose State on Sunday.
Hannah Clifford assisted on the goal, which was Aguilera's second of the season. Kendyll Humphreys made two saves in the shutout win, as UA outshot the Spartans 10-7.
The Wildcats (5-1) have not allowed a goal in any of their five wins. UA lost 4-0 at Santa Clara on Friday after starting the year 4-0.
UA hosts TCU at 6 p.m. Saturday in its final nonconference game. The Wildcats open Pac-12 play with a home match against Colorado on Sept. 27.