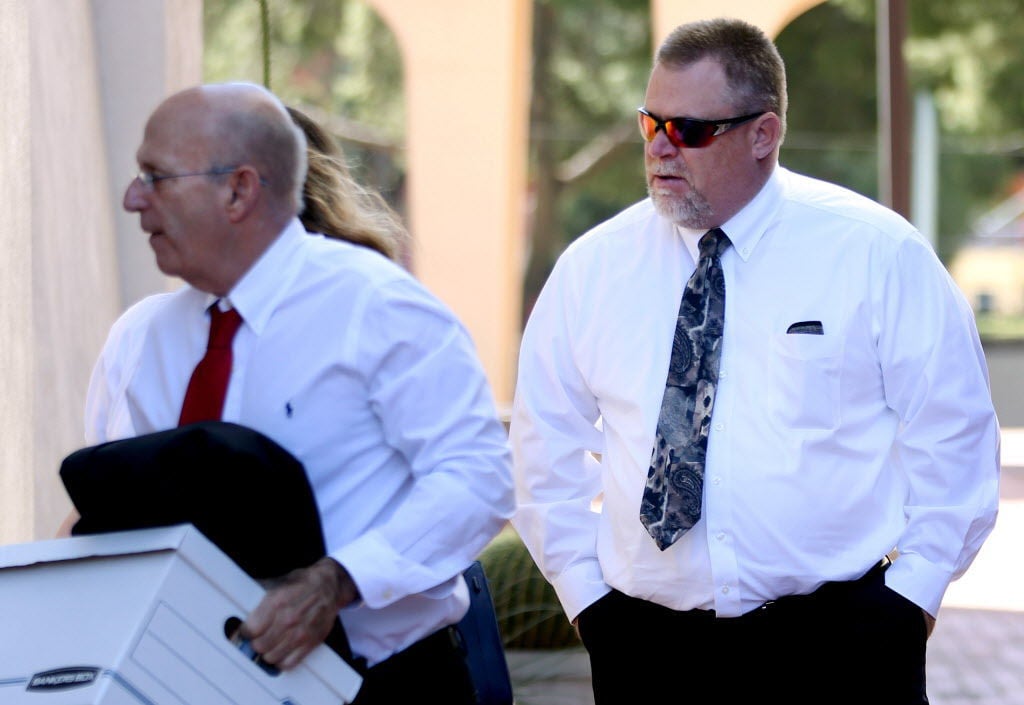 The state of Arizona is still paying the legal bills of a former UA track and field coach found guilty of assaulting a student-athlete, even though his conviction provides the state with an out.
A Pima County jury convicted Craig Carter, 50, Friday of choking former University of Arizona thrower Baillie Gibson while threatening her with a box cutter.
While Carter was responsible for paying for his own criminal defense, the state has been paying for his defense in a civil lawsuit filed by Gibson against Carter and the UA. In the suit, Gibson — who was engaged in a sexual relationship with Carter — said she had no ability to consent to having sex with her coach. She said the UA failed to protect her from repeated rapes.
Arizona law requires the government to pay for the defense of an employee being sued for behavior that occurred while acting within in the scope of his or her job. Carter's conviction, however, means he was acting outside of that scope and the state could be off the hook for his legal fees.
As of Feb. 28, the state has paid $885,717 to Carter's attorney, John Munger. Gibson filed the lawsuit in November 2015.
A spokeswoman from the Arizona Department of Administration told the Star in January that it was paying for Carter's defense "subject to a reservation of its rights to withdraw the defense and/or not indemnify him" if he's convicted.
On Monday, the same spokeswoman was not able to tell the Star if the state planned to withdraw its defense in light of Friday's conviction.
Legal fees in the case have eclipsed the $1 million mark, with private attorneys for the UA having billed an additional $152,134 since their hiring in November. The UA was previously represented by the Arizona Attorney General's Office.
Carter is still facing six additional felony charges in two open cases, but it's unclear if the Pima County Attorney's office plans to pursue them.
"We still have multiple charges pending in which Baillie Gibson is a victim," said Pima County prosecutor Jonathan Mosher, who tried Carter's case last week. "There's also a separate case with another victim."
In February, Judge Teresa Godoy severed the charges in Carter's assault case involving Gibson. As a result, he's still facing felony charges of stalking, in connection with dozens of text messages, phone calls and emails directed at Gibson following the assault. In the same case, he's also facing charges of disrupting an educational institution, after he tried to drag Gibson out of a UA classroom a week after the assault.
In January 2016, Carter was indicted in a separate case on four felony charges of violating a restraining order, after he tried to contact Gibson's former roommate via Skype and Facebook.
Carter is scheduled to be sentenced May 14. He's facing a minimum of five years in prison but could spend up to 23 years, should Godoy schedule the sentences consecutively and give him the maximum time allowed for each charge.