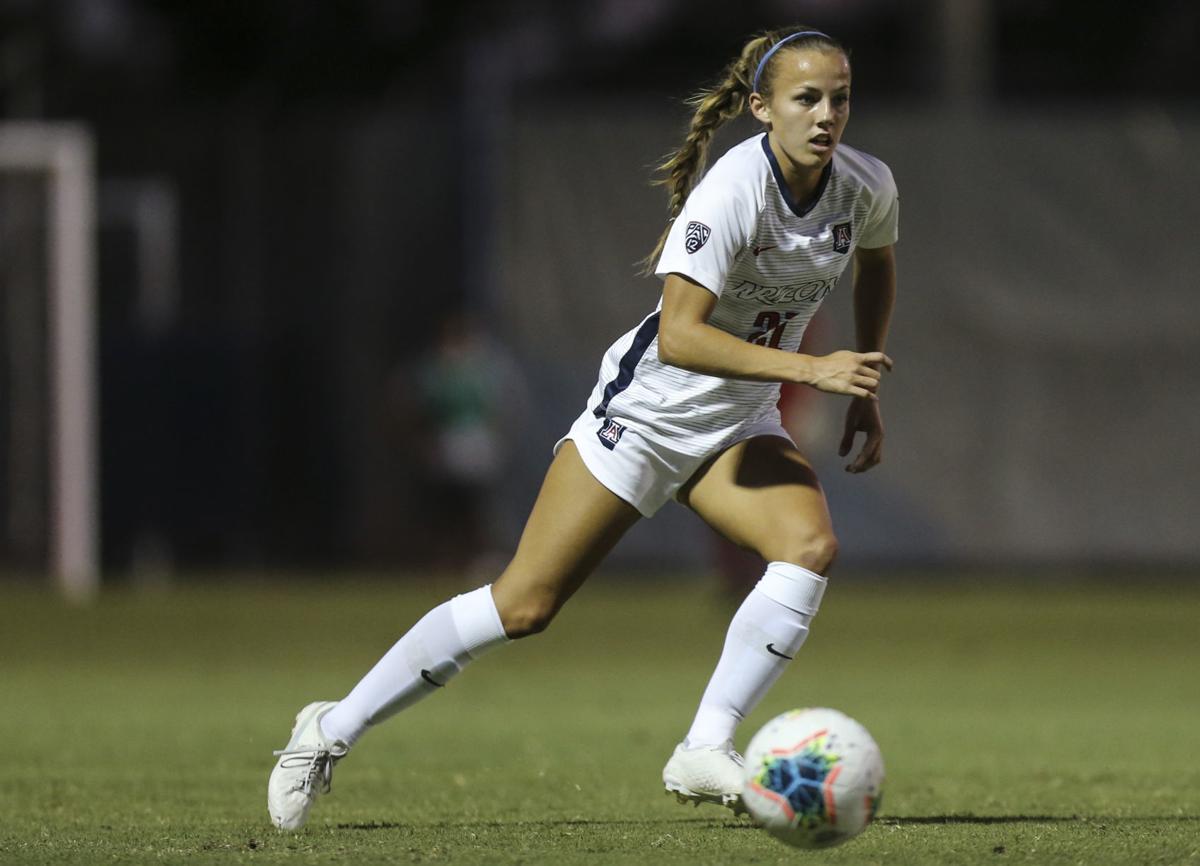 Arizona's season came to an end after two games Friday night. Despite holding a lead at halftime, the Wildcats fell to No. 22 Penn State 4-3 in the second round of the NCAA Tournament in Palo Alto, California. 
Before Friday night, sophomore midfielder Grace Santos had never scored a goal for the Wildcats. The transfer from William and Mary got the UA on the board first with a goal that snuck past Penn State goaltender Amanda Dennis in the 38th minute. 
That goal provided Arizona a 1-0 lead at halftime. Coming out of the break, Iyana Zimmerman scored from the corner of the goal box to give the UA a 2-0 lead just before the 50th minute. 
Penn State's Ally Schlegel and Sam Coffey kept the Nittany Lions alive with two goals in less than four minutes, but Jill Aguilera put the Wildcats back in front 3-2 following an unassisted goal. Just when Arizona was about hold off Penn State, Coffey scored her 11th goal of the season in the 87th minute to force overtime.
Frankie Tagliaferri was the late-game heroine for Penn State with a goal assisted by Schlegel to cap off the victory in overtime. 
Penn State had 13 shots on goal and UA freshman Hope Hisey contributed eight saves in her first postseason game away from Tucson. 
For the third consecutive season, head coach Tony Amato and the Wildcats were unable to advance past the second round. 
Arizona finished its season 12-7-1 and 5-5-1 in Pac-12 play, which was highlighted by a win over rival ASU to end the regular season. 
Contact sports content producer Justin Spears at 573-4312 or jspears@tucson.com. On Twitter @justinesports