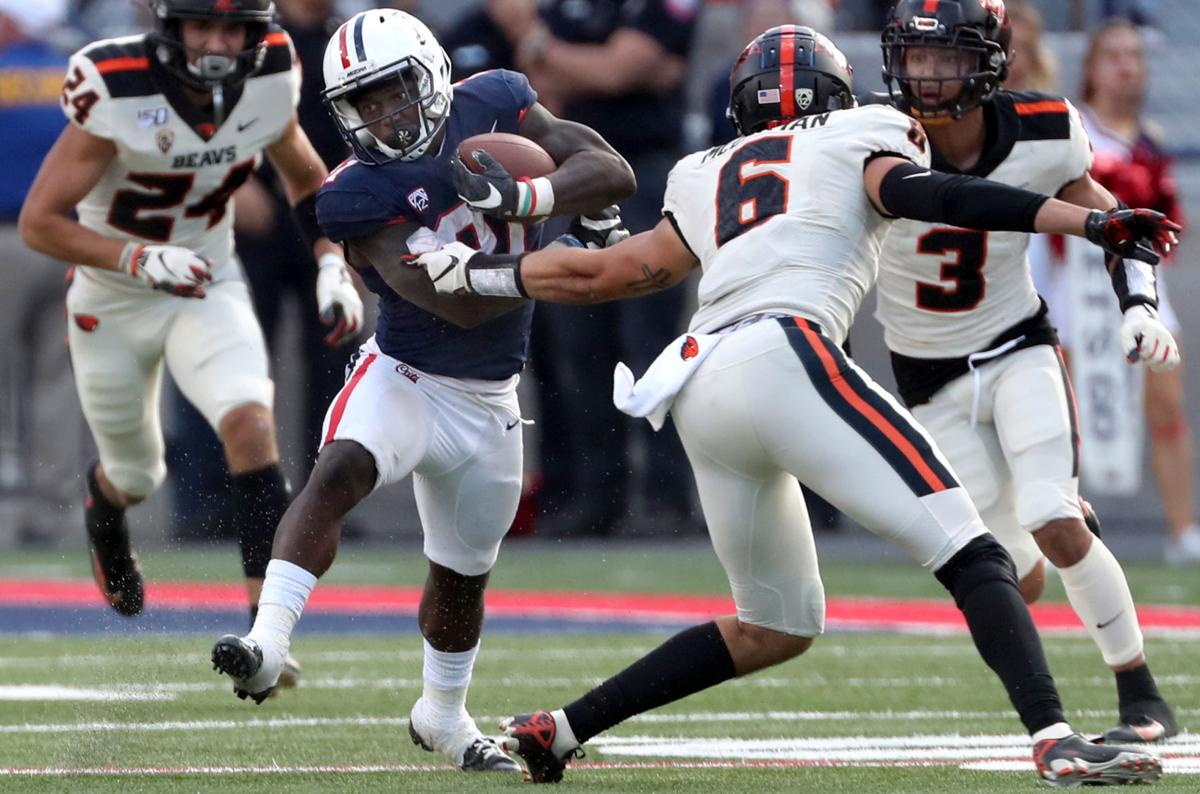 Arizona Wildcat tailback J.J. Taylor said Tuesday that he plans to enter the NFL draft after this season.
Taylor is in his fourth year at the UA. He missed all but four games of his freshman year because of injury. If he applied for a waiver, it likely would be granted, giving him a fifth year of eligibility.
Instead, Taylor will pursue a pro career. He is in the midst of another standout season, rushing for a team-best 640 yards and five touchdowns despite missing about 2½ games because of a sprained ankle. Taylor also has notched career highs with 26 catches for 260 yards.
Taylor earned third-team All-America honors last season when he rushed for 1,434 yards and averaged 175.6 all-purpose yards per game, second most among FBS players. He ranks fifth all time at Arizona with 3,182 rushing yards.
Taylor is undersized at 5-6, 185 pounds but is elusive in the open field and tougher to tackle than his size would suggest. Taylor also is Arizona's primary kickoff returner.
Although listed as a redshirt junior on the roster, Taylor will participate in the senior-night ceremony when Arizona hosts No. 7 Utah on Saturday.
Contact sports reporter Michael Lev at 573-4148 or mlev@tucson.com. On Twitter @michaeljlev