Conversations about racial justice and inequality continue to take place throughout sports, and a new study out of Arizona State shows college football is lacking when it comes to hiring people of color to head coaching positions.
Last month, ASU's Global Sports Institute published a new paper, "Field Studies: A 10-Season Snapshot of NCAA Power Five Head Coaching Hires," which analyzes coaching hiring and firing trends in college football.
The numbers are jarring: Between the 2009-18 football seasons, 111 head coaches left Power Five football programs. Nearly 90% of those coaches were white, as were 80% of the coaches hired to replace them, the study shows.
Additionally, the data shows that, through the 2018 season, 62% of Power Five conference schools had never hired a head football coach of color.
The UA and Arizona State both hired their first-ever Black head football coaches before the 2018 season, and the Pac-12 now has five of Power Five's 11 Black bosses: Kevin Sumlin, Herm Edwards, Stanford's David Shaw, Colorado's Karl Dorrell and Washington's Jimmy Lake. In December, Lake was promoted to replace Chris Petersen, who is white. Dorrell took over when Mel Tucker, who is also Black, left for Michigan State in February.
But the data shows that from its inception through the 2018 season, the Pac-12 was among the worst conferences when it came to hiring head football coaches of color. The only conference that performed worse was the Big 12. Leading the way was the Big Ten, with 43% of teams having brought in head football coaches of color.
Researcher and study author Karen Gallagher said that the raw numbers offered just a snapshot of the situation.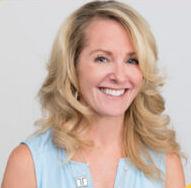 "How is it that in this day, the greatest gain is with white coaches?" she said.
Most coaches hired during the 10-year span had playing experience, the study reported. The Black coaches hired, however, were more likely to have been great players. According to the report, 17% of the Black coaches hired between 2009-18 had played in the NFL compared to only 9% of their white counterparts.
"None of (the coaches of color) came from a background where they didn't have significant playing experience," Gallagher said. "So becoming a head coach wasn't possible unless you had significant playing experience if you were a coach of color, whereas for white coaches, you had a lot more pathways to this — including not having any significant playing experience at all."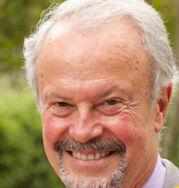 Richard Lapchick, who has been working with data on race and gender in sports since the 1980s, says college football is among the worst when it comes to hiring coaches of color.
It's equally hard for Black players and coaches to be hired as radio and television commentators, said C. Keith Harrison, professor, associate unit head and chief academic officer at DeVos Sports Business Management at Central Florida.
"It's like Dr. Harry Edwards said: For us to get the opportunity to coach or to be in the booth, we have to have five Super Bowl or championship rings," Harrison said.
One former head football coach working to pay it forward is Fitz Hill, who ran San Jose State's program from 2001-2004 and is now executive director at Arkansas' Scott Ford Center for Entrepreneurship and Community Development and Foundation.
Hill, who is Black, had one coach of color in high school. When he joined the staff at Northwestern State in 1989, there were two other Black employees; neither were coaches.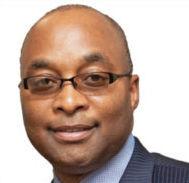 Hill began looking for ways to stand out. He earned his doctorate from Arkansas in 1997 after submitting his thesis, "Examining the barriers restricting employment opportunities relative to the perceptions of African-American football coaches at NCAA Division I-A colleges and universities."
Four years later, Hill was named San Jose State's head coach.
"I said, 'I know how you look at me but I'm not going to let you look at me this way. I'm going to give you something different to look at. I'm going to have to be an anomaly,'" Hill said.
The NFL is ahead of the NCAA when it comes to equity in interviews, but Lapchick and others are helping college football catch up.
In 2003, the NFL enacted the "Rooney Rule," requiring teams to interview people of color for head coaching and senior operations positions.
While there's no such rule is in the NCAA, it might not be far off.
In 2009, Sam Sachs successfully lobbied Oregon's state legislature to pass the state's own "Rooney Rule," requiring all public universities to interview at least one qualified minority applicant when hiring athletic directors or head coaches for any team.
Oregon's last two football coaches, Willie Taggart and Mario Cristobal, have been ethnic minorities. Western Oregon and Portland State universities have also hired head coaches of color over the last decade.
The West Coast Conference has also taken steps to ensure equity in coaching hires going forward. On Aug. 2, the WCC became the first Division I conference to adopt a diversity hiring commitment. The "Russell Rule" requires each school to include a member of a traditionally underrepresented community in the final candidate pool for every athletic director, senior administrator, head coach and full-time assistant coach position. The rule is named after basketball legend Bill Russell, a San Francisco alum.
Lapchick has talked to three Power Five conferences about adopting a similar rule.
"The biggest thing that will move things right now is athlete activism," he said.
"I think we have an opportunity here to do more things than we ever could before, and if we don't seize the moment, shame on us."
Be the first to know
Get local news delivered to your inbox!