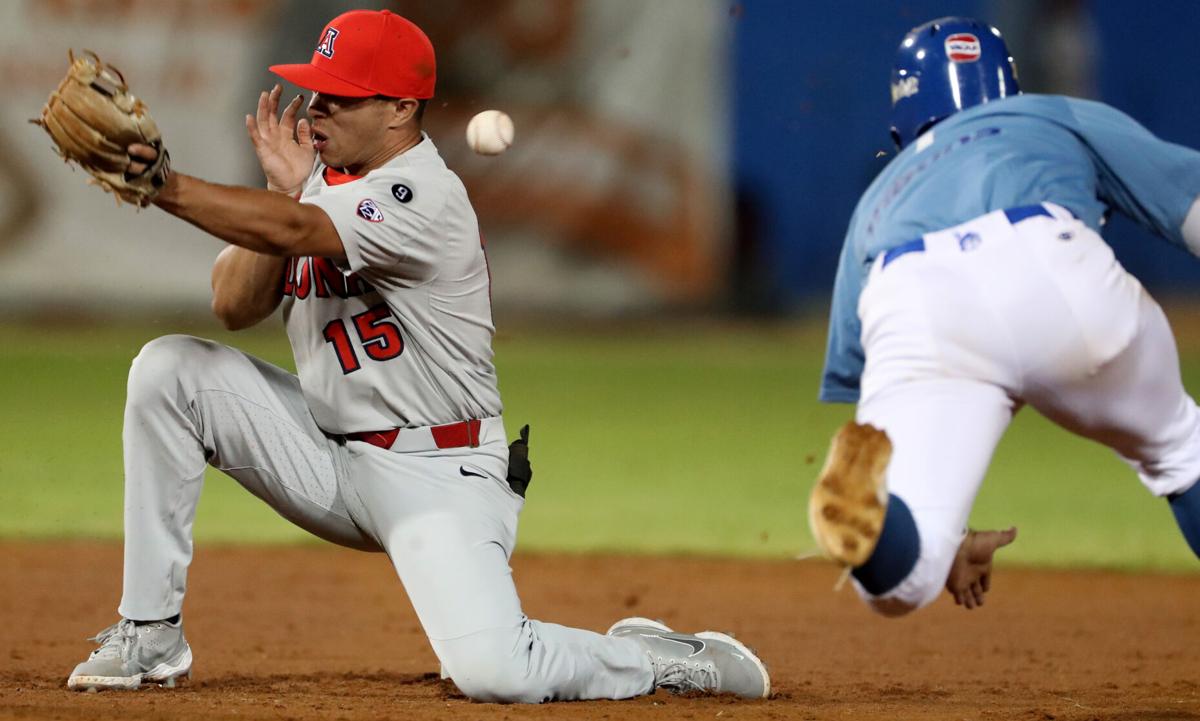 The Arizona Wildcats made their first public appearance under Chip Hale's leadership Sunday evening, and immediately something looked different.
The Cats wore red caps with their gray uniforms during their exhibition game in the Mexican Baseball Fiesta. Typically, they've worn blue caps with that ensemble.
Fashion-conscious catcher Daniel Susac would have appreciated a warning.
"I do like it," the sophomore said of Arizona's new look. "I need to bring my red cleats next time, though. My blue cleats did not go with the outfit."
The Wildcats should be better prepared in all facets for their next exhibition, scheduled for Oct. 24 at UNLV. They had practiced as a team only two times before facing Yaquis de Obregón, a professional club from Mexico, and it showed. Obregón prevailed 10-3 at Kino Veterans Memorial Stadium.
Here are five takeaways from a festive night at the ballpark:
1. Not ready for prime time
Hale made sure to temper expectations heading into the game. He knew the Wildcats wouldn't be at their best, having practiced so little beyond individual workouts.
Arizona also played a lot of younger players to get them experience and because some veterans were banged up (more on that later). Hale wasn't happy that the Wildcats walked nine batters and committed four errors in seven innings, but he wasn't surprised either.
"I think they learned a lot," Hale said. "Just to play in this atmosphere is hard. They'd never done this before. They never had music playing while they hit and had to concentrate.
"Obviously, we didn't perform very well physically. But ... the expectations were not real high. This is the third day we've been together as a team. We haven't done a lot of team defensive stuff."
Although the Wildcats didn't hit well either — after four consecutive batters reached in the three-run first inning, 14 in a row were retired — Hale was most disappointed in the poor defensive fundamentals and lack of strikes from the mound. But it wasn't all bad.
"The guys had a good time, they hustled, they never gave up," Hale said. "You watch guys on the bench, they were rooting for each other. That's all part of being a college player."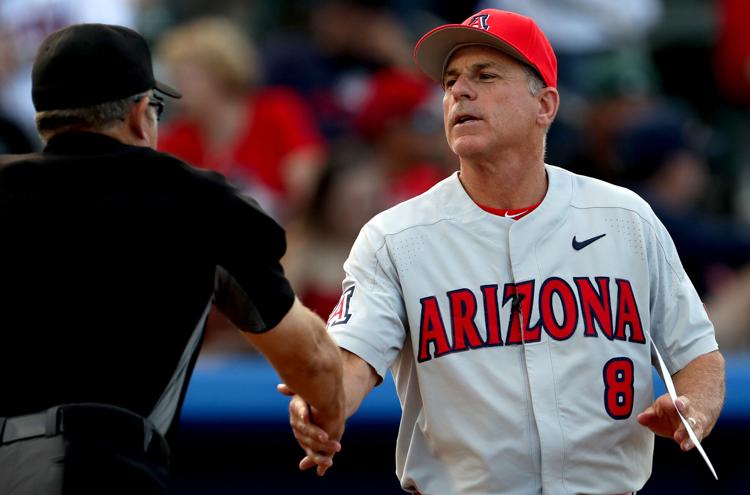 2. Already buying in
Susac was among the first Wildcats to declare he would stick around after the departure of Jay Johnson to LSU. The reigning Pac-12 Freshman of the Year was the first Wildcat to speak about the unexpected coaching change to the Tucson media.
"It definitely came out of the blue," Susac said. "We knew there was a chance, just because social media always told you there was a chance. I just kept trying to do my best, keeping the team together. Special team last year. Some people felt that (going to) other places was the best decision for them. Just have to respect it."
Arizona lost a handful of standouts to transfer, including Freshman All-American hitter Jacob Berry and left-handed pitcher Riley Cooper to LSU. But Hale and assistant coach Dave Lawn were able to retain a strong nucleus led by Susac, third baseman Tony Bullard and multiple pitchers with Division I starting experience.
It wasn't a hard decision for Susac to remain in Tucson.
"For me it was, 'This is where I made my commitment to; this is where I'm going to be,' " he said. "The main part for me is my teammates, building the connection with them. I feel like I'd be letting them down if I didn't continue ... here."
Hale has made a positive initial impression. Susac said the culture Hale already has established has stood out most.
"He's at everything with us — 6 a.m. weights, he'll be with us," Susac said. "Not only with us, he'll be lifting with us.
"If you're going to demand it out of your players, and you're able to do it, that builds a lot of respect."
3. Freshman looks the part
Most of the young pitchers Arizona put on the mound struggled to find the plate. Freshman Josh Randall wasn't one of them.
Randall, a well-built right-hander from San Juan Capistrano, California, was the only UA pitcher to work a 1-2-3 inning. (Eric Orloff and Trevor Long combined for one in the seventh.)
Unlike several of his teammate, Randall came out of the bullpen throwing strikes.
"I think he did a great job of not making the situation bigger than it was," Susac said. "I came out there and said, 'Let's just have fun.' And he said, 'How bad could it be?'
"He pounded the zone. It just proves it doesn't matter where you're at, Little League all the way through the pros, if you pound the zone somebody's gonna put it in play. He did a great job of that."
"He looked good," Hale said. "It was (my) first time really seeing these guys compete. The ball came out really well. Tempo was great. Threw strikes."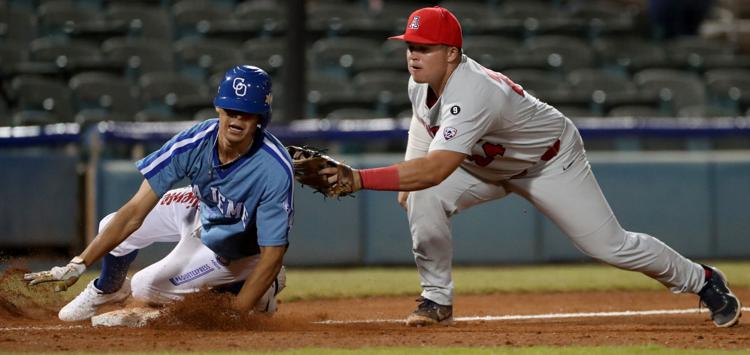 4. Veteran in the mix
Left-hander Holden Christian is a newcomer, but he isn't a novice. Christian came to Arizona from Loyola Marymount, where he played from 2018-21. He was easily the most experienced pitcher Hale summoned Sunday.
"I've been in a lot of situations that some guys may not have already," said Christian, who had a 0.77 ERA and four saves at LMU last season. "I know what to do in those situations and feel really comfortable in (them).
"I just want to be someone that's reliable that they can put in any situation and know what they're gonna get each time I come out."
Christian inherited a mess Sunday, entering with the bases loaded and two outs in the bottom of the fifth inning. He walked the first batter he faced before retiring the next one on a slow roller just beyond the plate.
Christian was planning to transfer to an SEC school before the UA staff reached out to him. He views Arizona as a "good fit" all around, including academically. Christian is pursuing a graduate degree in real estate development.
"Obviously they're coming off a really good year," Christian said. "I felt like it would be somewhere I could fit in, stay close to home and play for a program that I feel like is gonna have a lot of success this year. So it felt like a no-brainer for me to come here."
5. Odds and ends
Some additional notes and observations ...
Two certain starters — Bullard and outfielder Mac Bingham — did not play because of minor injuries. Likewise outfielders Tanner O'Tremba and Blake Paugh, who also could crack the lineup. Hale said he expected all to be back by the next exhibition game.
Anthony Susac, Daniel's cousin, started on the mound so he could get in a full warmup routine. Anthony, a freshman right-hander, is coming back from arm surgery.
Outfielder Chase Davis flashed his immense potential in the first inning. The left-handed hitter ripped a double into the right-field corner off a lefty, driving in a pair of runs. Davis also looked comfortable tracking the ball in center field.
Outfielder Tag Bross ended the run of batters failing to reach base by drawing a walk to lead off the sixth. Bross ran the bases with abandon, advancing to second on a ball in the dirt and to third on a flyout to center.
First baseman Noah Turley needs more reps in the field. He committed two throwing errors, including one on a rundown. He mashed the ball at Yavapai College, so keeping his bat in the lineup is critical.
Reliver Javyn Pimental retired the only two batters he faced, a good sign for the UA bullpen. The Wildcats are looking for lefties to step up after losing Cooper, Gil Luna and Randy Abshier from the 2020-21 team.
Photos: University of Arizona vs Obregon, Vamos a Tucson Mexican Baseball Fiesta
University of Arizona vs Obregon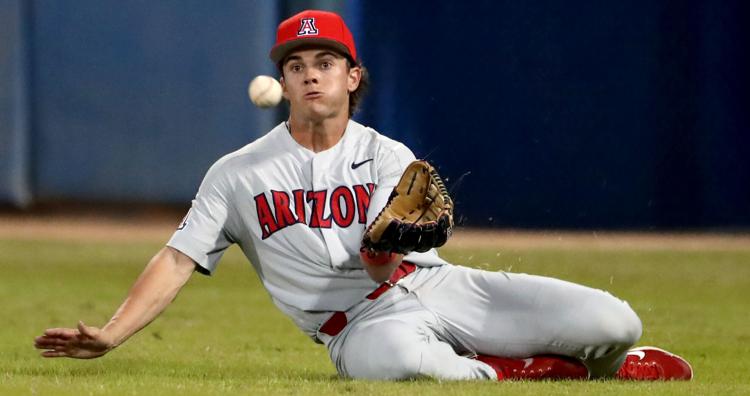 University of Arizona vs Obregon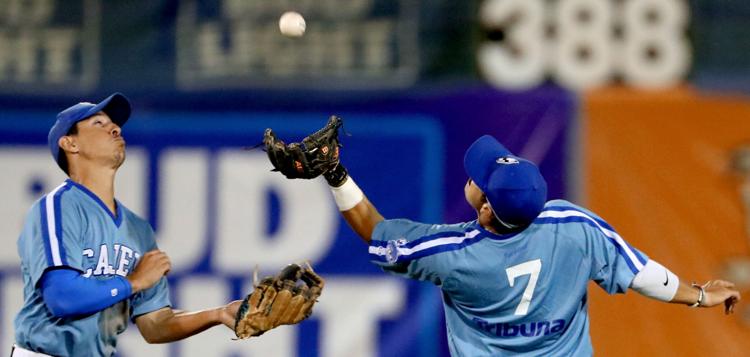 University of Arizona vs Obregon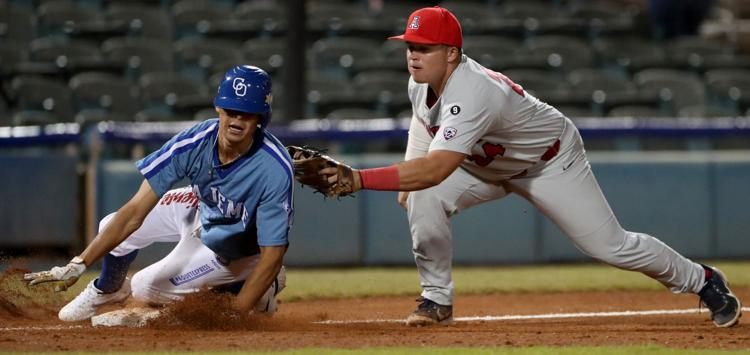 University of Arizona vs Obregon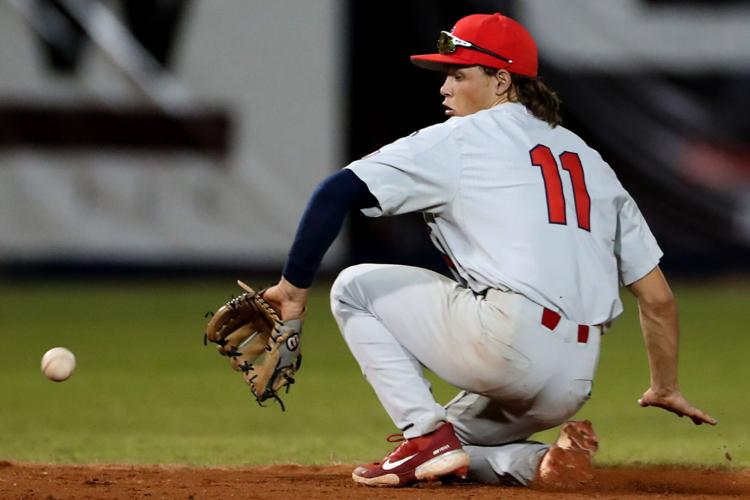 University of Arizona vs Obregon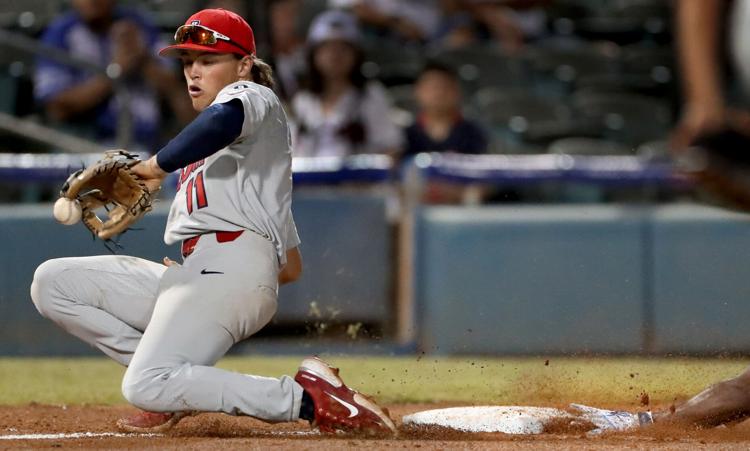 University of Arizona vs Obregon
University of Arizona vs Obregon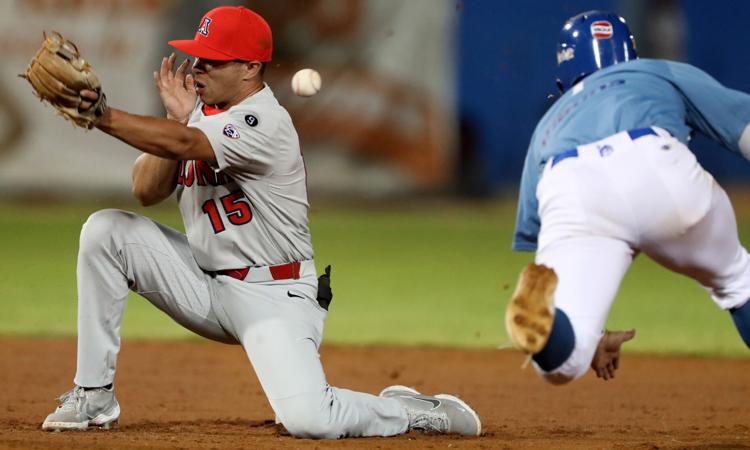 University of Arizona vs Obregon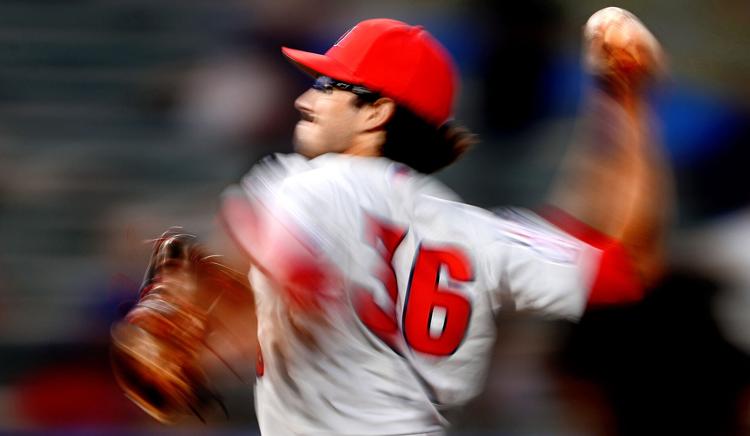 University of Arizona vs Obregon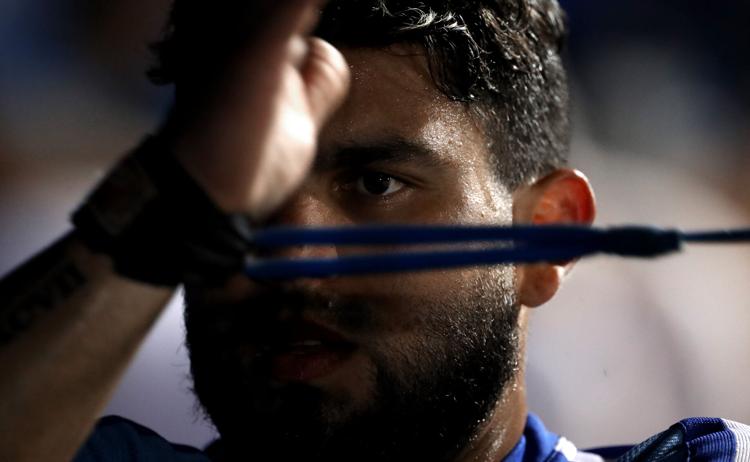 University of Arizona vs Obregon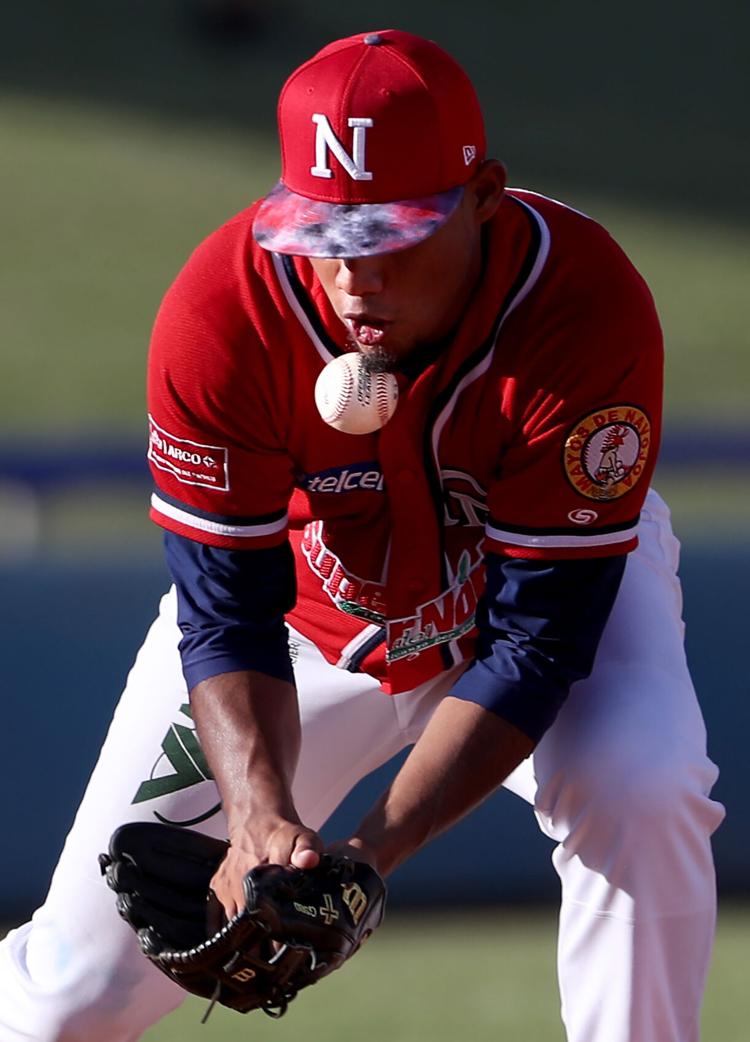 Contact sports reporter Michael Lev at 573-4148 or mlev@tucson.com. On Twitter @michaeljlev