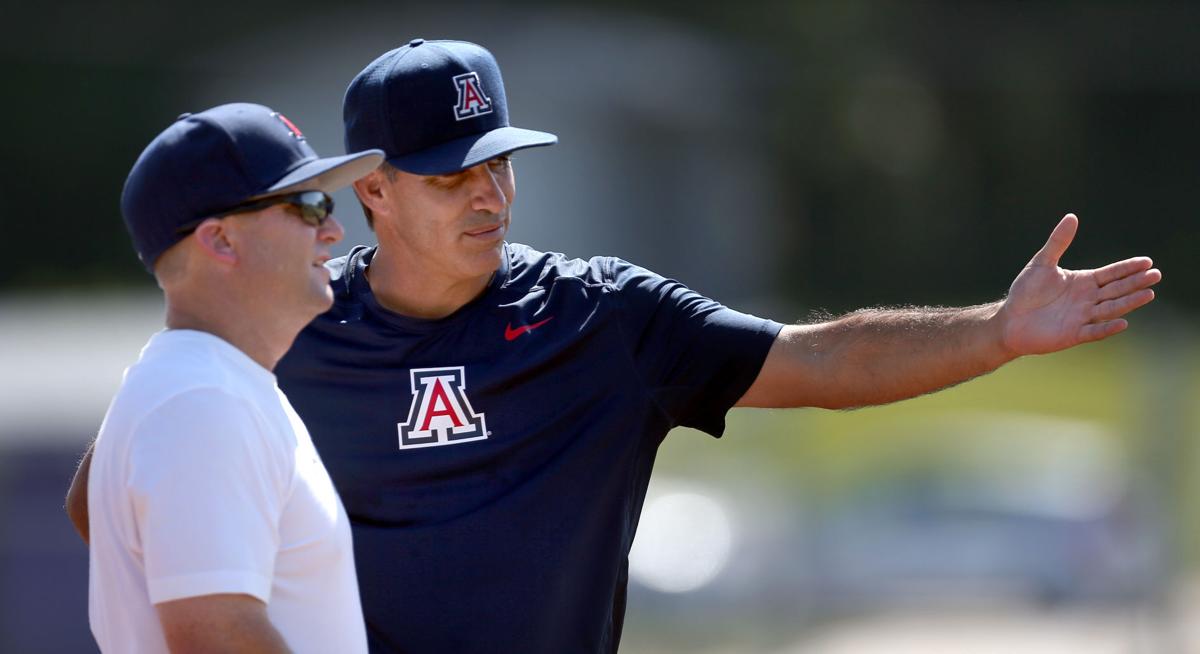 Arizona Wildcats assistant baseball coach and recruiting coordinator Sergio Brown is leaving the school to return to Cal State Fullerton, his alma mater.
Brown had served on the UA staff for the entirety of Jay Johnson's first four seasons in Tucson, coaching first base, tutoring infielders and working closely with Johnson in recruiting. Johnson already has begun the process of finding Brown's replacement.
"It's a good move for Coach Brown and his family, and I'm happy for him," Johnson said Friday. "Now we've got to go to work getting the best person for us."
Brown played for the Titans' 1995 national-championship team, served as the program's director of baseball operations from 2001-03 and as an assistant coach from 2007-10. Brown's wife's desire to be closer to her parents, who are aging, also factored into the decision.
It's not certain that Arizona's new assistant coach will have the same duties as Brown, although it's highly likely recruiting will be a large component of the job.
"It depends on the hire," Johnson said. "I'm very involved in recruiting from a head-coach chair and will continue to do that. The main criteria is someone who can keep us at the forefront of the best players' minds in the country.
"From a recruiting standpoint, we have a lot to offer at Arizona. I want the person we hire to be a big reason elite players choose us – that connection, that ability to evaluate them."
Johnson's other assistants – pitching coach Dave Lawn and hitting instructor Marc Wanaka – are expected to remain in their current roles.
Johnson compiled a 153-91 record with Brown, Lawn and Wanaka as his top aides at Arizona.
---
Arizona's Austin Wells and Dayton Dooney added to their postseason awards haul by being named Freshman All-Americans by Baseball America.
Wells, a catcher, earned first-team honors. Dooney, an infielder, made BA's second team.
Wells batted .353 with 15 doubles, seven triples, five home runs, 60 RBIs and 73 runs scored. The latter led the Pac-12. Wells was named the conference's Freshman of the Year.
Dooney batted .323 with 14 doubles, 10 home runs and 53 RBIs.
Both players previously earned Freshman All-America recognition from D1Baseball.com, Collegiate Baseball, the NCBWA and Perfect Game/Rawlings.
---
Johnson confirmed the addition of outfielder Mac Bingham to this year's freshman class.
Bingham, who had been committed to USC, starred as a baseball player and football player at Torrey Pines High School in San Diego. He batted .387 with 11 doubles and six home runs in 93 at-bats last season.
Contact sports reporter Michael Lev at 573-4148 or mlev@tucson.com. On Twitter @michaeljlev