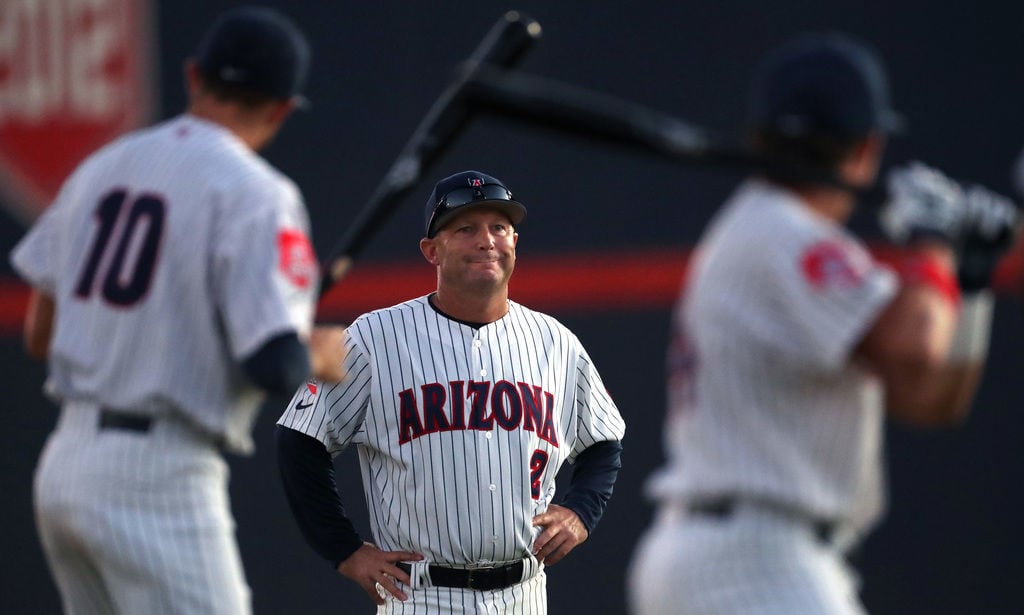 Arizona baseball coach Jay Johnson said he was "heartbroken" about the Wildcats' season prematurely ending but acknowledged that it was "necessary and understandable" for the campaign to be cut short because of the coronavirus pandemic.
Johnson made his first public statement about the crisis Wednesday, 10 days after what turned out to be Arizona's final game of the 2020 season — a 10-6 victory over Houston on Sunday, March 8, at Hi Corbett Field.
Arizona was to have played at Arizona State two days later, but the game was postponed because of rain. In the days that followed, myriad sporting events were postponed or canceled, including the NCAA men's and women's basketball tournaments. Eventually, the entire slate of college sports was wiped out for the rest of the academic calendar year. Arizona was supposed to have begun conference play this past weekend against perennial Pac-12 power Oregon State.
The Wildcats finished with a record of 10-5. They had an RPI of 45 and seemed poised to return to the NCAA Tournament for the first time since 2017.
Here's the entirety of Johnson's statement, which was issued through the university Wednesday afternoon:
"Two weeks ago, we were celebrating an awesome road win at Texas and were primed for a great season. There is no doubt in my mind this team was headed for special things and a great 2020 campaign. A lot has happened since then, all of which is necessary and understandable. We all need to do our part in taking care of our world and the health of everyone around us; nothing is bigger or more important than that.
"I am heartbroken for our players having something this meaningful to them taken away so fast, by something no one has control over. I am proud of their efforts, selflessness and commitment to Arizona baseball and the University of Arizona.
"It's only been a couple of days but, selfishly, I miss high-fiving Donta Williams at third base after hitting a triple. I miss seeing Jacob Blas flying around the field making plays on defense and on the bases. I miss the confidence I felt having Austin Wells, Branden Boissiere, Ryan Holgate, or Matthew Dyer walking up to the plate with runners on base. I miss seeing Vince Vannelle coming into the game with the lead, knowing we were going to win that night. I miss taking the field four times a week in front of the greatest college baseball fans on the West Coast.
"I miss the excitement I had every time one of our new pitchers that we recruited came into the game and filled the strike zone like a seasoned veteran. I miss the energy in our dugout with every single player pushing in the same direction for the good of our team. I miss going to practice the next day and improving things that the game the night before told us we needed to improve. I miss the preparation for the next battle alongside our student-athletes and the anticipation of the next team photo we would take after a win over a quality opponent.
"What I know is that I am honored to be able to coach a great group of young men who are destined for great things at Arizona and beyond. We will be back, and the future is bright.
"For now, take care of your loved ones and do your part in being a great teammate for society."
Be the first to know
Get local news delivered to your inbox!