Three Arizona Wildcats were selected in the first three rounds of the MLB draft. That hadn't happened since well before any of them were born.
Outfielder Matt Fraizer joined classmates Cameron Cannon and Nick Quintana in that exclusive group Tuesday. The Pittsburgh Pirates selected Fraizer in the third round, with the 95th overall pick. Cannon and Quintana came off the board in the second round Monday night.
Fraizer, who missed the final 37 games this season because of a broken hand, had been contemplating a return to Arizona, going so far as to apply for a medical-hardship waiver. However, his third-round selection almost certainly means his UA playing days are over.
Fraizer's father, Terance, told the Star last week that the family was seeking "fair" treatment for Matt, a center fielder who was in the midst of a breakout season before getting hurt. The round in which Fraizer was selected was more important than the projected slot money, Terance said. The bonus, by the way, is approximately $610,080.
Thanks largely to a retooled swing, Fraizer hit .412 in 85 at-bats with 28 RBIs and only six strikeouts. He broke his hamate bone while taking a swing against Utah on March 17 and missed the remainder of the season.
Fraizer's selection marked the second time in three years that the Pirates nabbed a big, athletic UA center fielder. Pittsburgh took Jared Oliva in the seventh round of the 2017 draft.
Arizona's draft run began Monday night, when Cannon and Quintana were selected within five picks of each other. Cannon, a middle infielder, was Boston's first pick, No. 43 overall. Quintana, a third baseman, went to Detroit with the 47th selection.
Cannon hit .397 this season with a nation-leading 29 doubles. He considers his "hit tool" to be his best attribute, and the Red Sox see it the same way.
"We like his swing path. He does things as far as controlling the strike zone and limiting his strikeouts that we value," Michael Rikard, Boston's vice president of amateur scouting, told reporters, per the Boston Herald. "He's got good power now, and we think there may be more evolving power that he's got a chance to grow into as he continues to mature as a hitter."
Cannon hit eight home runs each of the past two seasons. For his career, he walked 81 times while striking out only 60 times.
Cannon struggled defensively after moving full time to shortstop this season. His best pro position might be second base, which also could represent his clearest path to the majors with the Red Sox.
"Not exactly sure what's going to be the best fit," Rikard said, "but we do like the fact he's been able to move around during his career. We'll give him an opportunity to prove himself at shortstop, but we do know that he has a chance to fit in some other spots as well."
Quintana played shortstop in high school before becoming a full-time third baseman at Arizona. After some shaky moments as a freshman, Quintana developed into a proficient fielder.
Quintana got better every season as a batter, raising his homer and RBI totals each year, as well as his triple-slash figures. He concluded his UA career with 35 home runs, fourth-most in school history.
"We like his swing, we like his power, we like his defense," Scott Pleis, the Tigers' director of amateur scouting, told reporters, per the Detroit News.
"It's always good to find a bat, especially a bat with power and you can also play a position on the infield. It's a big deal."
The only previous time Arizona had three players taken in the first three rounds was 1985. The three were pitcher Joe Magrane, shortstop Tommy Hinzo and pitcher Mike Young.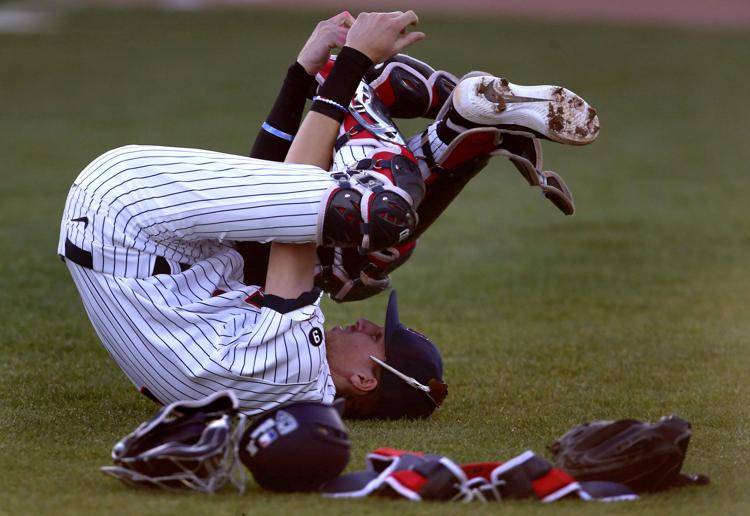 Dyer to return to UA
Another talented, draft-eligible Wildcat wasn't drafted Tuesday and plans to return to Arizona for the 2020 season.
Catcher-first baseman Matthew Dyer was seeking a specific bonus figure. Dyer was a redshirt sophomore this past season. If the asking price isn't met, Dyer could come back to the UA, where he'll have a chance to be one of the top players in the Pac-12.
Playing corner outfield, catcher and first base, Dyer hit .393 with a .480 on-base percentage in his first season at Arizona after transferring from Oregon. He missed the final 12 games because of an injured hand.
Dyer will spend most of the summer at home in Glendale training with his father, Mike. Their goal is to add bulk to Matthew's wiry frame. The 6-foot-4-inch Dyer is listed at 174 pounds and currently weighs 182, his dad said. They're hopeful Matthew can pack on 20-plus pounds of muscle without losing his plus speed.
Dyer's 66 hits included 10 doubles and four triples. He had five stolen bases in eight attempts.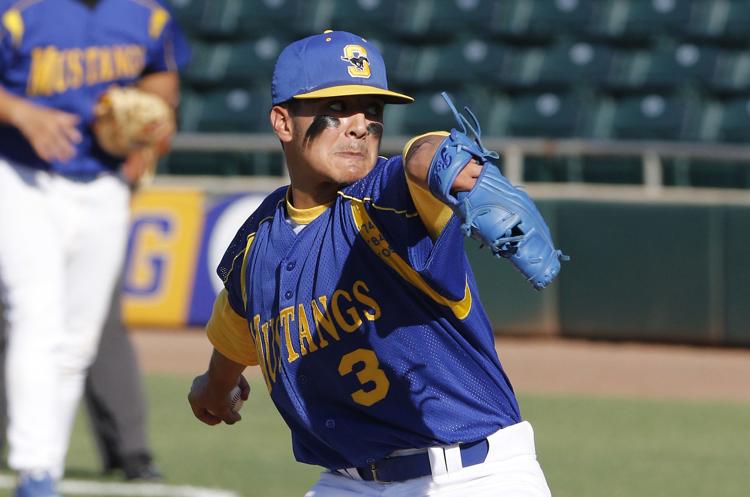 Dalquist, Dicochea drafted
Three UA signees were drafted Tuesday. At least one seems certain to pursue a pro career.
Right-hander Andrew Dalquist of Redondo Beach, California, went to the Chicago White Sox with the third pick of the third round, No. 81 overall.
Dalquist, who bloomed as a prospect this spring, quote-tweeted the news, saying: "Super excited for this opportunity! Can't wait to get started!" He tagged the White Sox in the tweet.
The 81st pick has an approximate value of $755,030. The White Sox seemed to be preparing to pay some of their early picks above slot value by drafting six consecutive college seniors in between the fifth and 10th rounds. College seniors lack negotiating leverage, enabling teams to shift some of their bonus money to other draftees.
One of those seniors was Arizona left-hander Avery Weems, whom the White Sox picked in the sixth round. Weems appeared in 53 games over two seasons, posting a 6-8 record with three saves and a 6.46 ERA.
It's less clear what the immediate future holds for the other two UA signees who were picked Tuesday.
Right-hander Jose Dicochea of Sahuarita High School went to the Oakland Athletics in the eighth round. The approximate value for the 254th pick is $161,040.
One round later, the Cleveland Indians selected catcher-first baseman Will Bartlett. Bartlett is from Portola Valley, California, and played most recently for IMG Academy. The projected bonus for the 280th pick is $150,030.
Cannon, Fraizer and Quintana all were drafted out of high school but chose to attend Arizona. Quintana was the highest pick, going in the 11th round to the Red Sox. Three years later, he improved his position by nine rounds.
The draft concludes with Rounds 11-40 Wednesday.