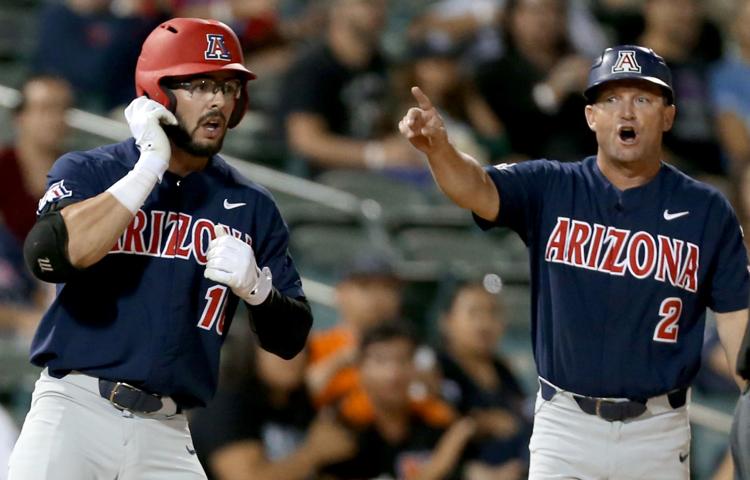 For the second year in a row, the Arizona Wildcats didn't qualify for the NCAA Tournament. For the second year in a row, their season ended in disappointment.
So why was Jay Johnson excited in the immediate aftermath of a selection show that didn't include his team? Why should UA fans be pumped for the future?
Because the foundation has been laid for a postseason run in 2020 and '21. Eleven freshmen played for the 2019 Wildcats. Several had prominent roles. Many excelled.
"I think the program is going in a really good direction," said redshirt junior left-hander Randy Labaut, who might or might not be part of it depending on how next week's MLB draft unfolds.
"This season maybe we have (not performed as) expected, but I feel like the development of the freshmen has been a big step. In the future, it's really gonna pay off. Even next year."
It began paying off this year. Arizona wouldn't have been in the NCAA Tournament conversation without significant contributions from the freshman class, which helped the Wildcats win their last 10 games and 13 of their final 14.
"We felt like it was our best recruiting class since we've been here, and it's not hard to see that," Johnson said.
"As long as they continue to develop and improve the way some of the older players in the program have, then we have something to feel really good about there."
Below are profiles of the six biggest producers. The group includes redshirt freshman right-hander Quinn Flanagan, who made his UA debut this season.