The Arizona Wildcats have been making moves to upgrade their pitching staff, and they might have made the biggest one Monday.
The Star has confirmed that Arizona will hire Oregon State's Nate Yeskie as its pitching coach. An official announcement is expected Tuesday. D1Baseball.com first reported the news.
Yeskie had been the Beavers' pitching coach since 2009, directing some of the top staffs in the Pac-12 for a program that won the College World Series in 2018. The previous year, Yeskie was named Assistant Coach of the Year by D1Baseball.com and Pitching Coach of the Year by College Baseball. The '17 Beavers led the nation with a school-record 1.93 ERA.
Longtime OSU coach Pat Casey stepped down after the '18 season. Pat Bailey served as interim coach this year. Yeskie was a candidate for the full-time job, but OSU instead hired Mitch Canham.
Arizona had an opening on its staff after Sergio Brown left for Cal State Fullerton last month. Brown had been the UA's recruiting coordinator and infield coach.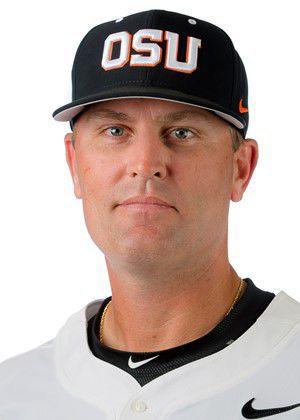 Dave Lawn, who had been Arizona's pitching coach for each of Jay Johnson's first four seasons, will remain on staff as defensive coordinator, the Star learned. Volunteer coach Marc Wanaka, the Wildcats' hitting instructor, also will return.
UA led the Pac-12 in multiple hitting categories this past season. But the Wildcats ranked next to last with a 6.21 ERA and missed the postseason for the second straight year.
OSU made the NCAA Tournament in 10 of Yeskie's 11 seasons. He coached nine All-Americans during that span and was named the nation's top pitching coach by Collegiate Baseball after the 2013 season, in which the Beavers posted a 2.28 ERA and reached the CWS.
Yeskie, who turns 45 next month, attended UNLV and served as the pitching coach there from 2005-07. Before that he spent five seasons as a pitcher in the Minnesota Twins' minor-league system.