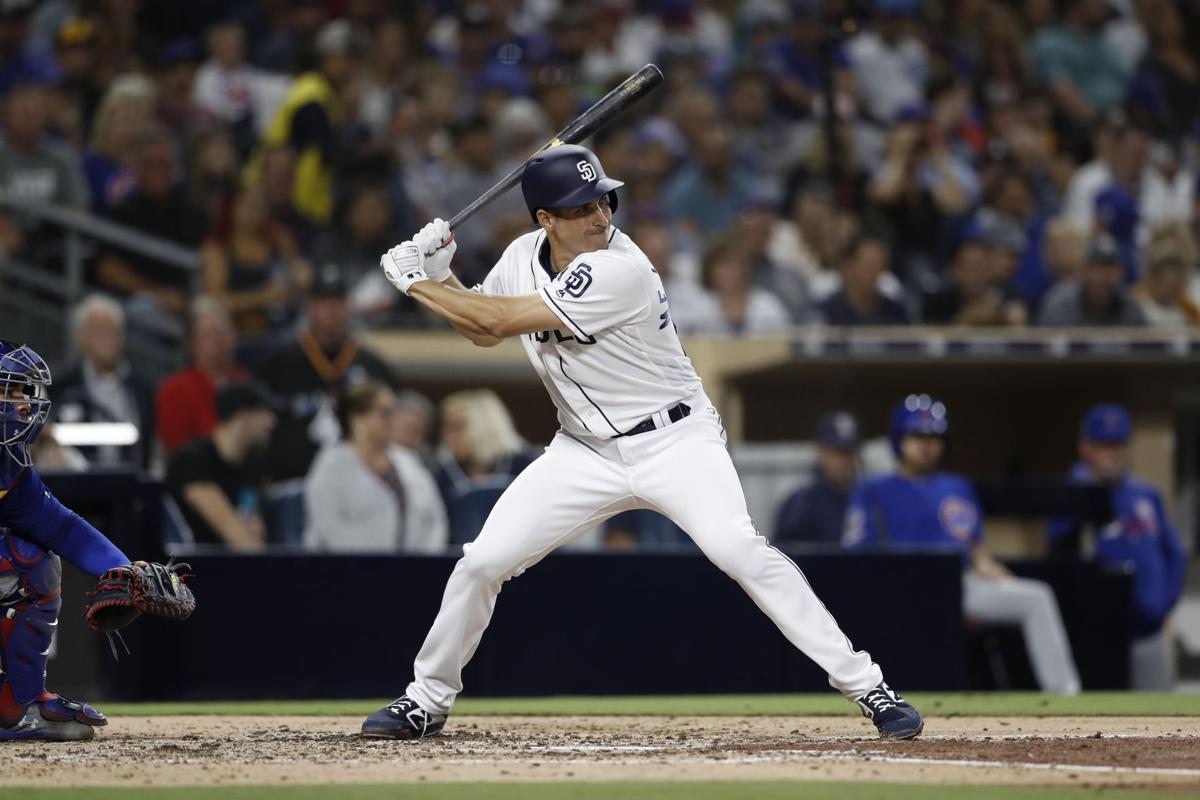 Former Cienega High School standout and 2012 Arizona Wildcats College World Series champion Seth Mejias-Brean made his first big-league start — and got his first hit — Wednesday night, when the San Diego Padres beat the Chicago Cubs 4-0 at Petco Park.
Mejias-Brean got his first hit off Cole Hamels in the fourth inning, ripping an outside fastball to right field for a single. Mejias-Brean started at first base against the left-handed Hamels, spelling San Diego starter Eric Hosmer. Wednesday's game was part of a nationwide ESPN broadcast between the Padres and Cubs, who entered the series in temporary control of the National League's second wild-card spot.
Mejias-Brean made his big-league debut a week ago against the Diamondbacks in Phoenix, grounding out in the ninth inning. San Diego summoned Mejias-Brean, a third baseman/first baseman, after he hit .316 with 11 home runs and 66 RBIs for Triple-A El Paso this season. His OPS (on-base plus slugging) was .826.